TikTok asks court for temporary halt of U.S. ban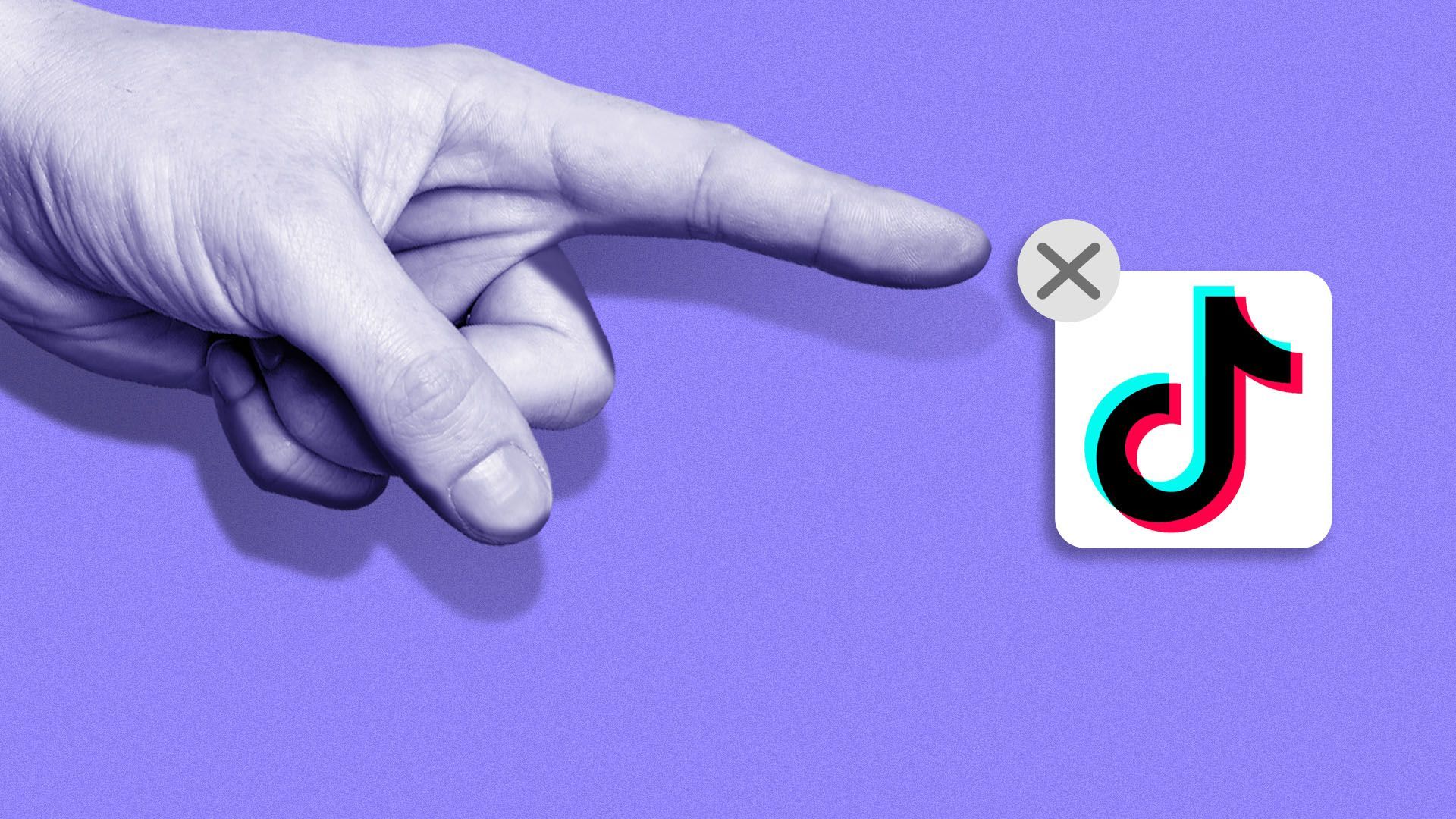 TikTok has filed in D.C. federal court a request for a preliminary injunction against President Trump's executive order banning the app.
Why it matters: The Chinese-owned TikTok is in the crosshairs of mounting tensions between the U.S. and Beijing, culminating in Trump issuing a ban of the app unless it can be sold to American owners. The result has been a messy process that is still waiting final approvals.
The big picture: The move comes on the heels of fellow Chinese app WeChat successfully obtaining a similar halt in court.
Details: In the filings, TikTok argues that Trump's ban is illegal because the International Emergency Economic Powers Act does not extend to "'personal communication' and the international flow of 'information or informational materials.'"
"The government's conduct is neither reasonable nor reasonably explained, and so is arbitrary and capricious in multiple respects," TikTok also says, adding that the ban therefore violates the the Administrative Procedure Act.
The company also argues that the ban infringes on its First and Fifth Amendment rights, and that it exceeds the Department of Commerce's authority.
By the numbers, per the filings:
93 million monthly active users in the United States, as of Aug. 18.
As of July 2020, TikTok had 689 million global active users, and by Aug. 18, it had 2.43 billion global downloads.
Until rumors of a ban cropped up on July 1, TikTok was adding about 424,000 new daily U.S. users each day.
State Secretary Pompeo's announcement that Trump was considering banning TikTok resulted in a drop in 500,000 daily active users.
TikTok estimates that 40–50% of its daily active users won't return even if the ban is lifted after two months, and 80-90% will not return if it's in place for six months.
TikTok declined to comment beyond the court filing (the documents do not include all supplemental portions).
Editor's note: The story has been updated with additional details from the court filings.
Go deeper