Trump and Xi to give dueling speeches Tuesday at UN General Assembly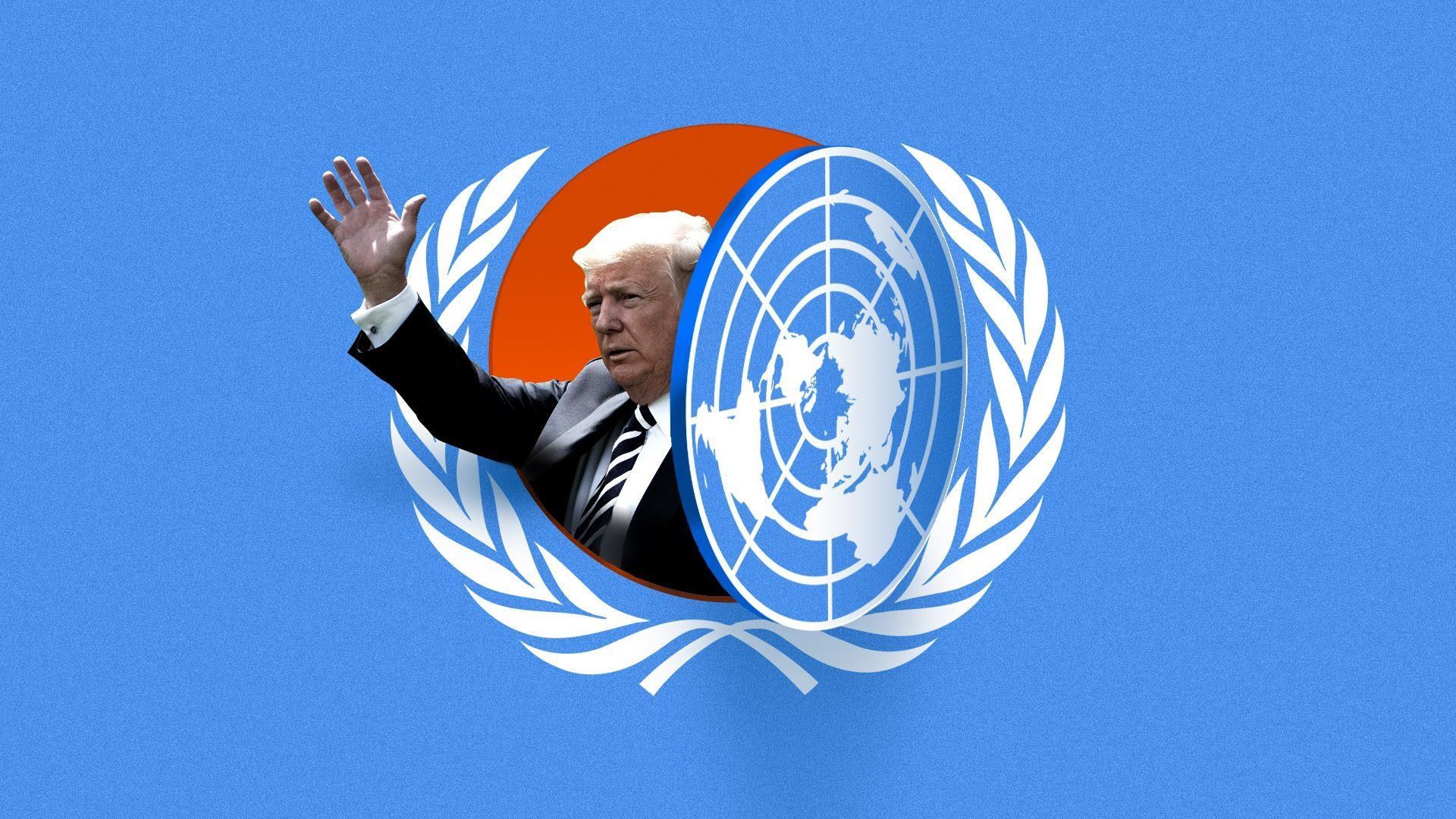 President Trump and China's Xi Jinping will address the UN General Assembly just minutes apart on Tuesday morning — with Russia's Vladimir Putin following soon thereafter.
The big picture: Trump has promised a "strong message on China." Xi, meanwhile, is expected to laud global cooperation — with the clear implication that it can be led from Beijing.
Setting the scene: The 75th annual General Assembly will be unrecognizable, with more world leaders (173) than ever addressing the forum, but all of them doing so via pre-recorded videos.
The backstory: The U.S. initiated a "snapback" mechanism at the UN Security Council last month to reimpose sanctions on Iran lifted under the 2015 nuclear deal.
Zoom out: Many diplomats at the UN view their jobs in much the same way.
What they're saying: UN Secretary General António Guterres believes the global order going through a "rather chaotic" transition period.
Go deeper