Hong Kong police arrest nearly 300 protesters as elections postponed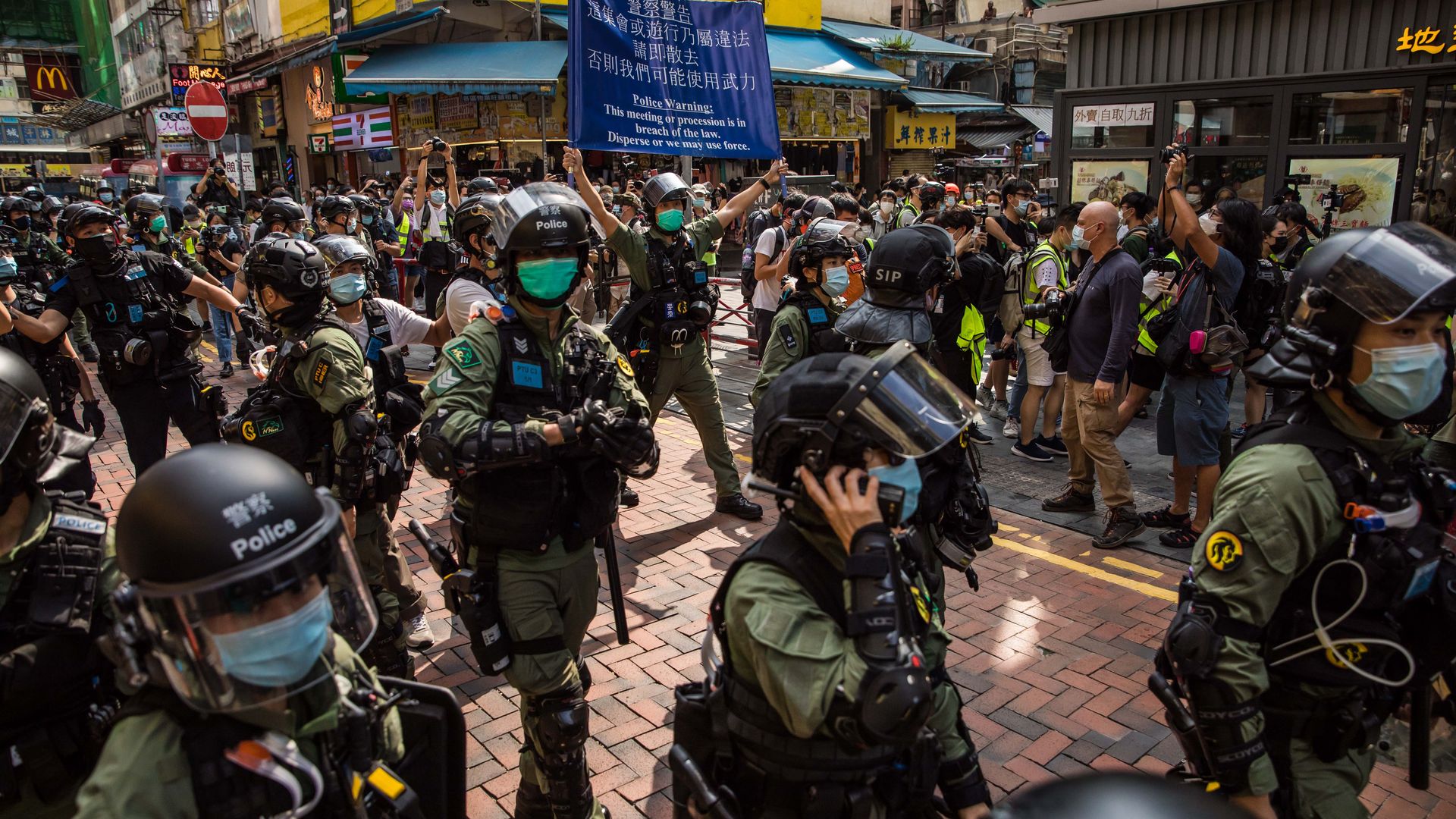 Police in Hong Kong arrested 289 demonstrators who gathered to protest the government's decision to postpone elections for Hong Kong's legislature, AP reports.
Why it matters: Elections were supposed to take place on Sunday, but Hong Kong Chief Executive Carrie Lam pushed them back one year, citing health concerns amid the coronavirus pandemic. Her pro-democracy opposition has accused her of moving the elections to stop their momentum and to keep pro-Beijing candidates in power, the New York Times writes.
The state of play: Thousands of police in riot gear were seen patrolling Hong Kong. The individuals were mainly arrested on charges of unlawful assembly.
Worth noting: One woman was arrested for using pro-independence slogans under China's newly enacted national security law. The law defines crimes such as terrorism and sedition broadly and mandates harsh sentences — in many cases life imprisonment.
Go deeper