Green New Deal co-author Ed Markey faces a Kennedy in today's Senate primary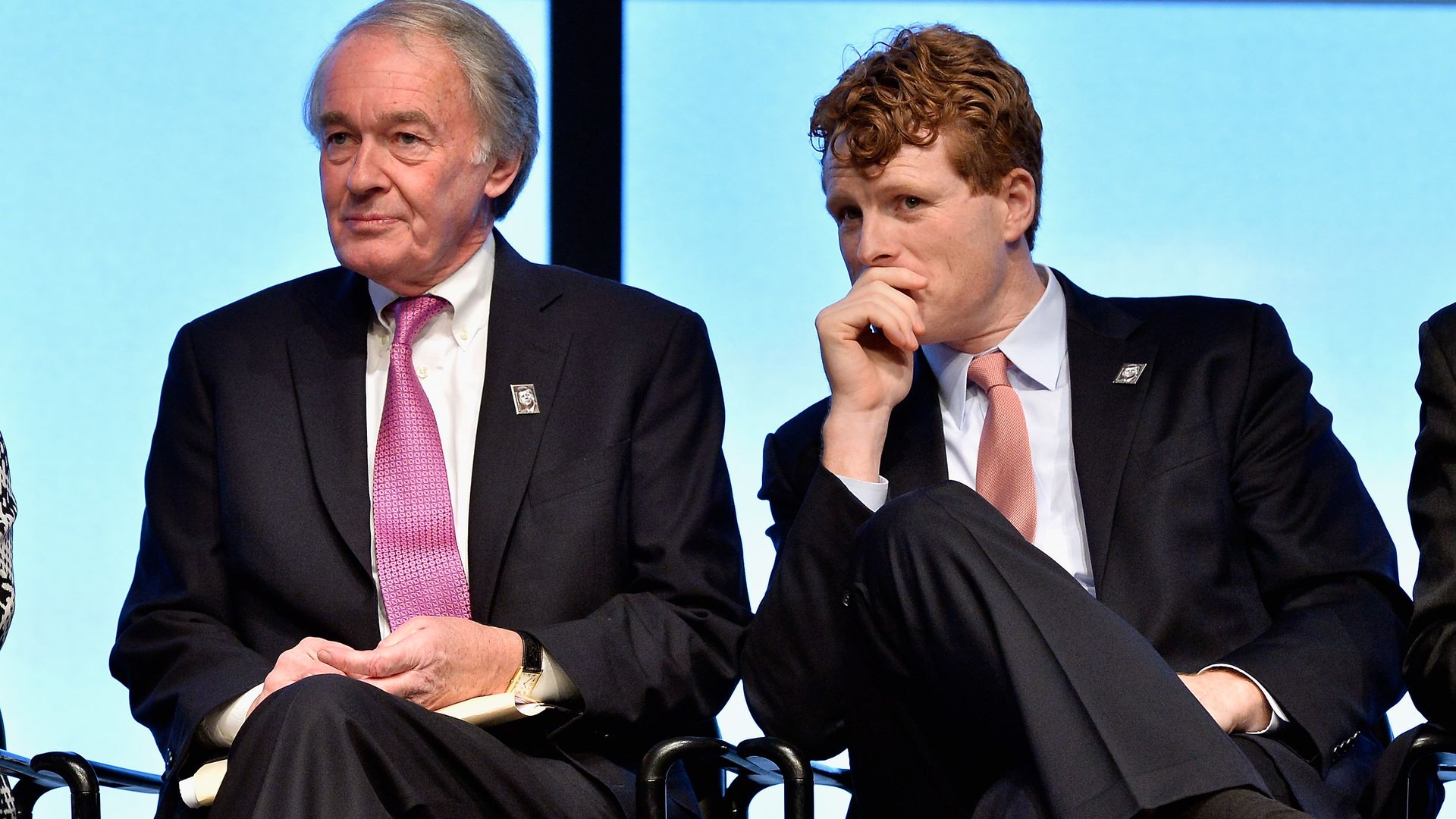 It's primary day in Sen. Ed Markey's race against Rep. Joe Kennedy in Massachusetts.
Why it matters: Markey is among Capitol Hill's most prominent climate advocates. He co-authored the Green New Deal (GND) resolution, and a decade before that co-wrote the big climate bill that passed the House but went no further.
He's getting support from several climate groups and movement figures, including:
Rep. Alexandria Ocasio-Cortez, who worked with Markey on the GND.
The upstart Sunrise Movement, which helped push the GND into the political bloodstream and devoted lots of organizing resources to the race.
Long-established green groups like the League of Conservation Voters Action Fund, the Sierra Club and the Environment America Action Fund.
Where it stands: Markey was considered the underdog heading into the race against a challenger from a family that's legendary in Bay State politics, but has held a lead in recent polling.
What they're saying: Veteran Massachusetts political consultant Mary Anne Marsh tells Politico that backing from AOC, Sunrise and Justice Democrats has changed the race.
"That is what has allowed this remarkable makeover of Ed Markey to combat the fact he's 74 years old and been in Congress 44 years," Marsh said.
"The way they did that was to make him the darling of the climate change warriors, and instrumental to that is ... Ocasio-Cortez."
Go deeper