Poll: Trump trails Biden among active-duty troops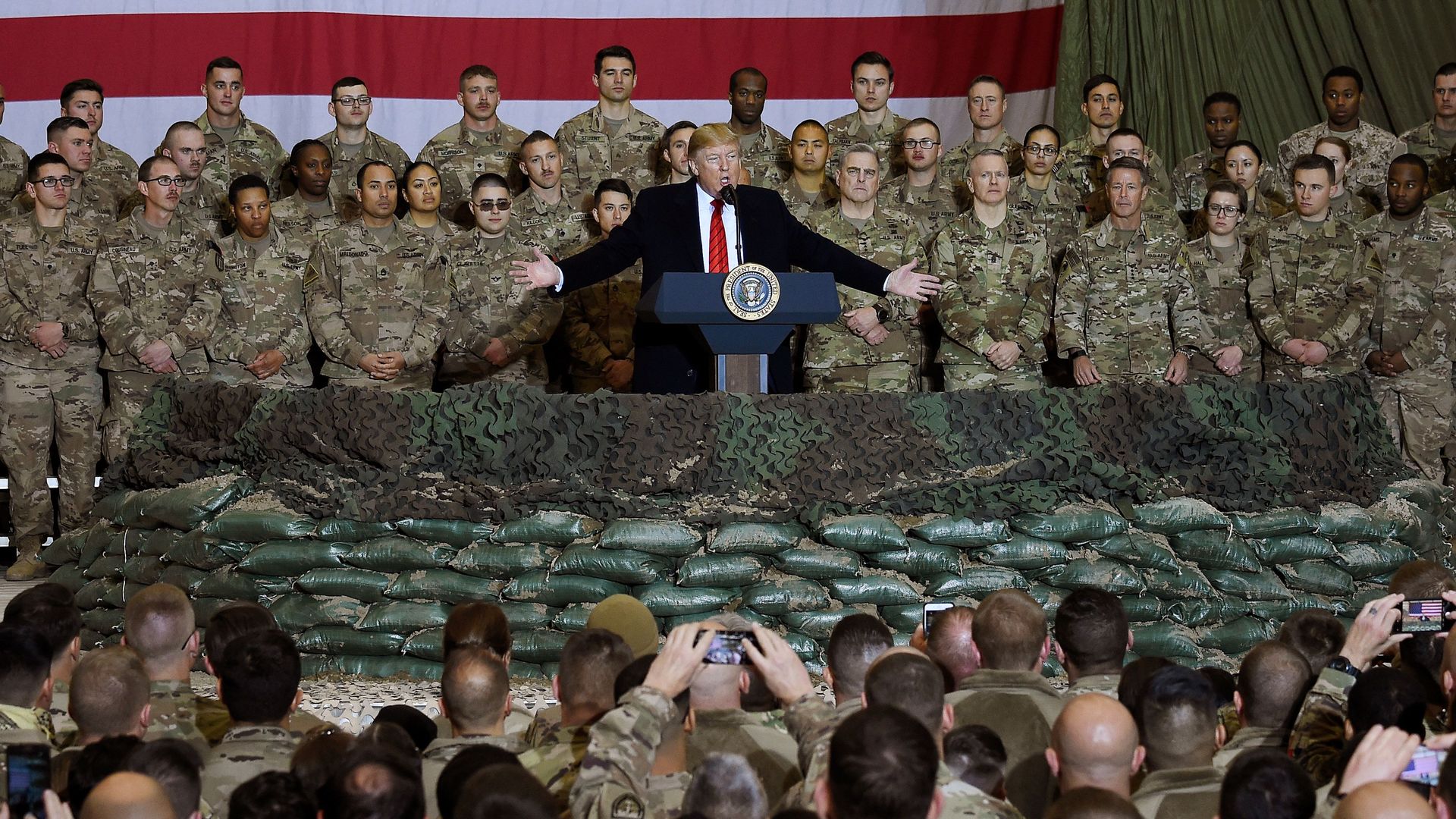 Joe Biden leads President Trump by a 41%-37% margin among active-duty troops, according to a Military Times poll published Monday.
Flashback: In a similar poll conducted shortly before the 2016 election, Trump led Hillary Clinton by a 41%-21% margin. Since 2016, though, the president's approval rating among active-duty troops has fallen from 46% to 38%, while his disapproval rating has climbed to 50%.
Editor's note: This story has been updated to reflect a correction from Military Times. Due to an error, their article initially showed Biden with 43.1%, but has been updated to 41.3%.
Go deeper