Sen. Thom Tillis says he "fell short" by not wearing mask at Trump's RNC speech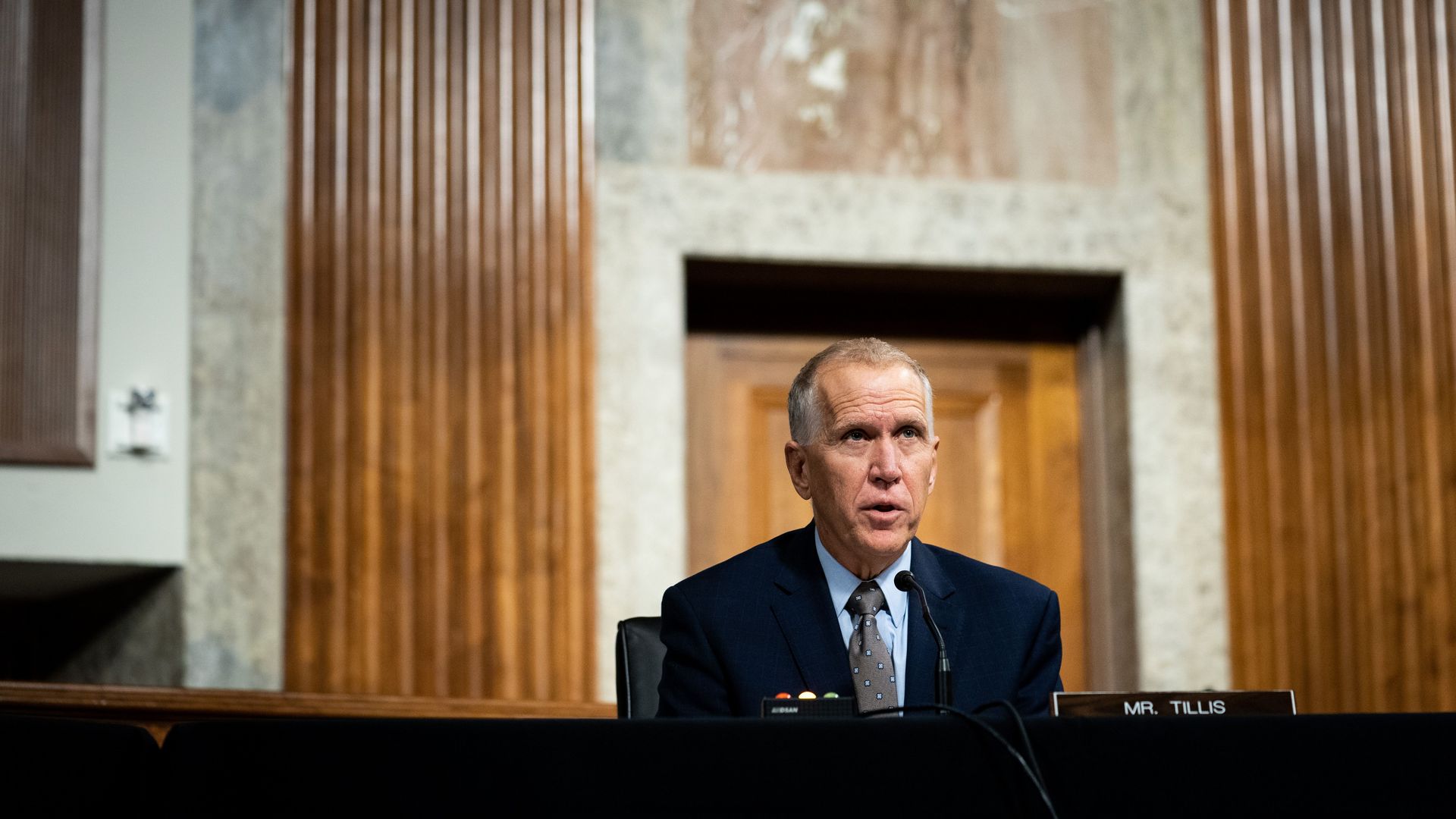 Sen. Thom Tillis (R-N.C.) in a statement Friday said he "fell short of [his] own standard," by choosing not to wear a face mask at President Trump's Republican National Convention acceptance speech on Thursday night.
Why it matters: Former North Carolina state Sen. Cal Cunningham, the Democratic nominee to challenge Tillis for his seat in November, accused his opponent of hypocrisy for stressing the importance of wearing a mask, but foregoing any face covering during Trump's speech.
What they're saying: "Tillis apparently sets a different standard for himself. He was captured maskless in Washington Thursday surrounded by nearly 1,000 other people, most of whom were also not wearing masks or social distancing, after posting a photo to Twitter wearing a mask," the Cunningham campaign said on Friday.
"I've stressed the importance of mask wearing throughout this pandemic and have tried to lead by example on this issue, but last night I fell short of my own standard," Tillis said.
"The difference between Cal Cunningham and I is that I can accept responsibility for my actions, while he lies and makes excuses for his, like how he misused taxpayer dollars for his own personal gain and broke his promise not to raise taxes on hardworking North Carolinians."
Go deeper