The FDA plays defense on its coronavirus actions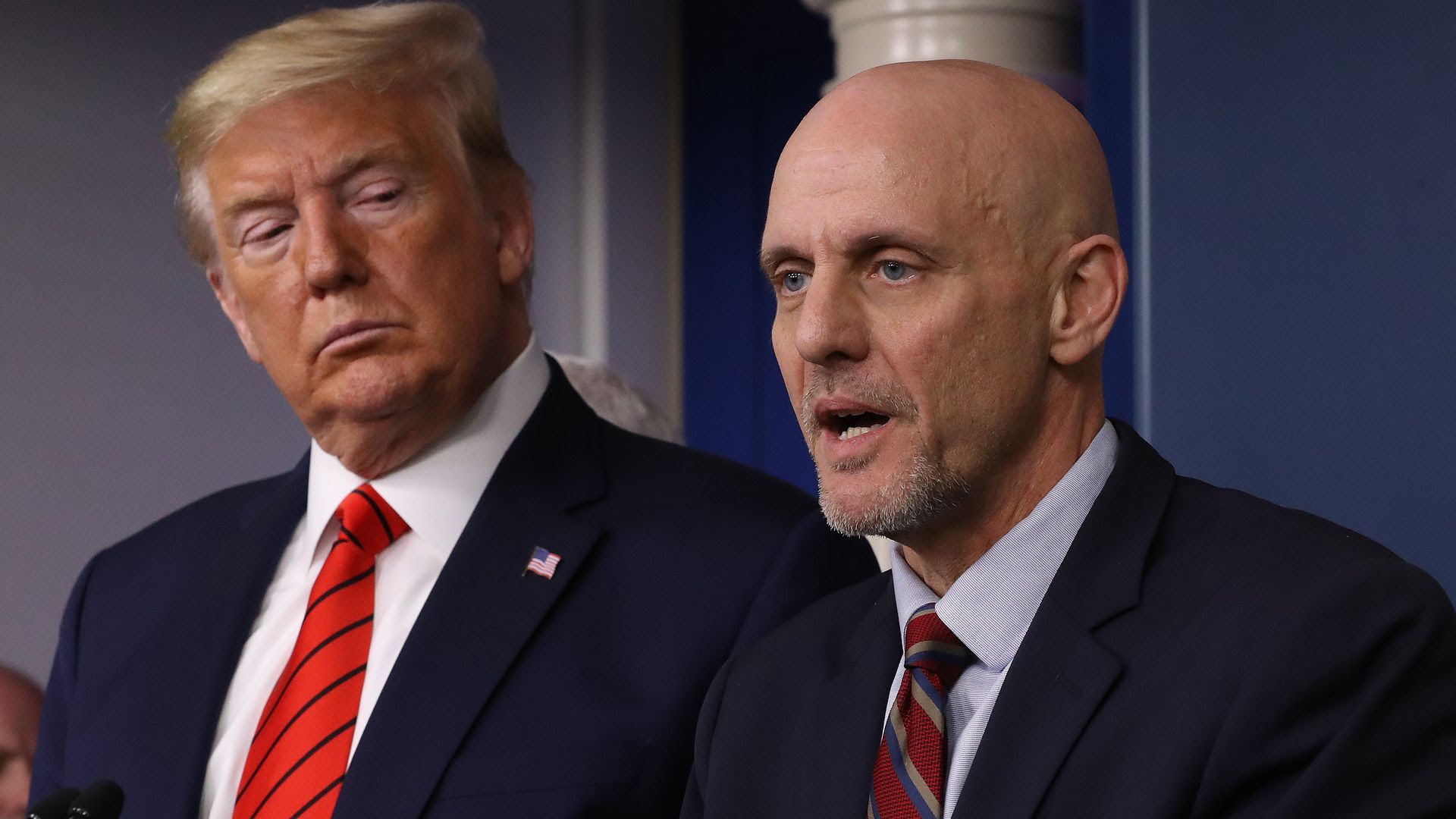 The uproar over the FDA's authorization for the use of convalescent plasma in coronavirus patients is only partially about convalescent plasma. It's also about a vaccine that doesn't exist yet, and trust in the FDA's eventual stamp of approval.
The state of play: The FDA has been forced to defend itself on both fronts.
Peter Marks, who leads the relevant division within the FDA, said at a news conference yesterday that the evidence of plasma's effectiveness "more than adequately met" the standards for emergency use, noting that there is little question about its safety, per the Wall Street Journal.
And FDA commissioner Stephen Hahn, in an interview with Bloomberg's Drew Armstrong, owned up to a mistake in how he described the effectiveness of convalescent plasma while also addressing bigger-picture concerns about the FDA's independence.
"Yeah, I'm aware of it. I've listened to all the conversations," Hahn told Bloomberg when asked about political pressure. "But what I tell internally our folks is they need to make the decisions based upon the data. I have not reversed one of their decisions, nor do I intend to unless I think it's absolutely wrong."
Hahn also said he wasn't present when White House economic adviser Peter Navarro berated FDA officials as members of the "Deep State" and told them to "get on Trump Time."
He said he "would not participate in any decision that was made on anything other than the science."
Go deeper