Matt Gaetz: "Biden knows failure"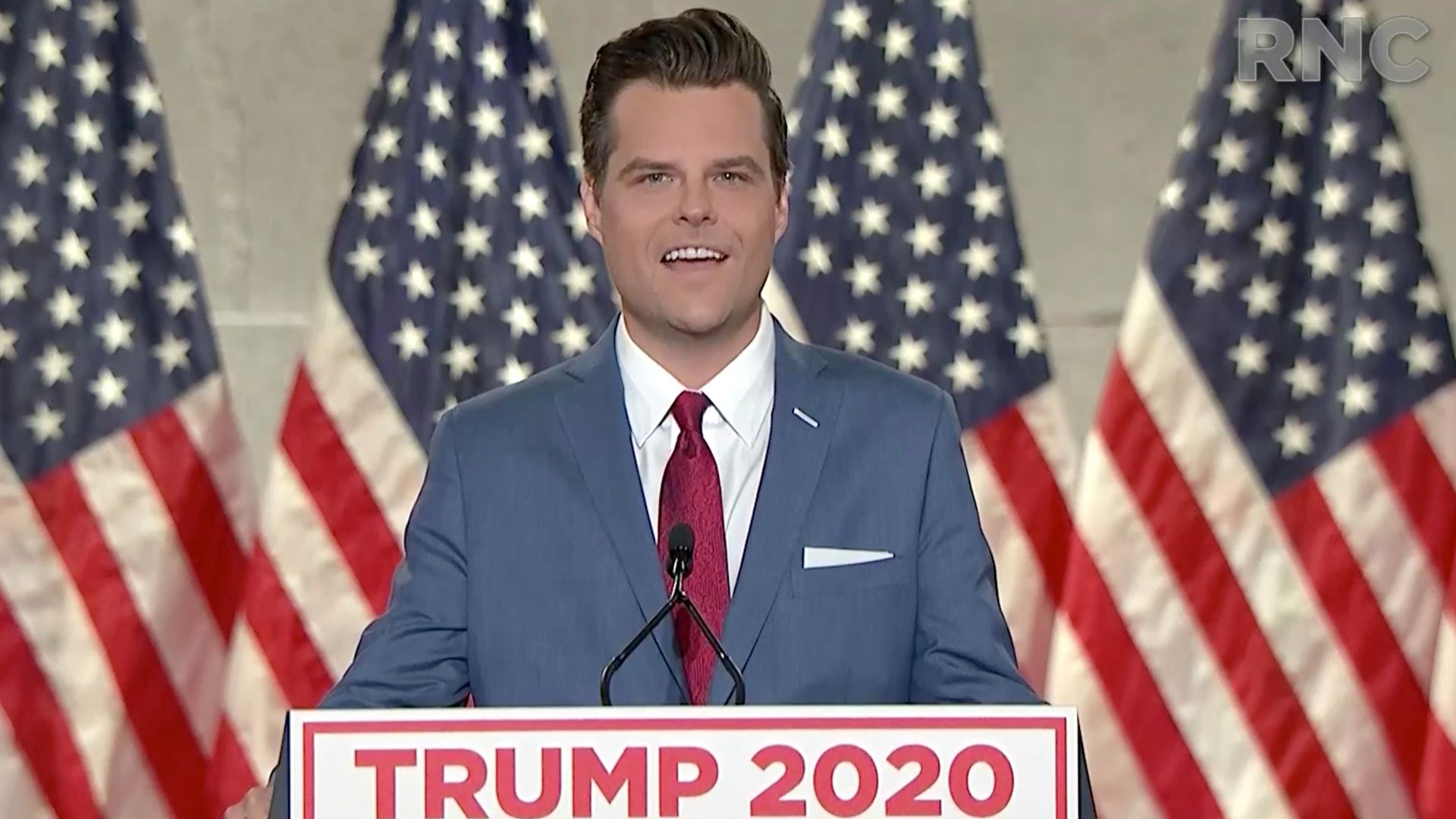 Rep. Matt Gaetz (R-Fla.) stoked fears while speaking at the Republican National Convention Monday night, saying Democrats will "disarm you, empty the prisons, lock you in your home and invite MS-13 to live next door."
What he's saying: Gaetz, one of President Trump's top allies, focused on what an America under Joe Biden would look like.
"How about not settling for violence in our neighborhoods or at our border? Not settling for second-best to cheating China? And not settling for another round of bad decisions by basement-dwelling Joe Biden?"
"And Biden knows failure. His own Defense Secretary said, 'Biden has been wrong on every major foreign policy and national security decision for nearly four decades.'"
Reality check: Biden supports the Second Amendment. He released a plan in October that calls for banning the manufacture and sale of assault weapons and high-capacity magazines, mandating universal background checks for all gun sales, except for gifts between close family members.
Biden and the Democrats have backed ending private prisons, but they have no plans to "empty" prisons.
Many MS-13 street gang members were prosecuted during the Obama administration, including the first member to be extradited from El Salvador to the U.S., the New York Times points out.
Yes, but: Defense Secretary Robert Gates did say in a 2014 book that Biden was wrong on foreign policy and national security issues, per the Atlantic.
Editor's note: This article has been updated with more context on the claims by Gaetz.
Go deeper