German doctors say tests suggest Putin critic Navalny was poisoned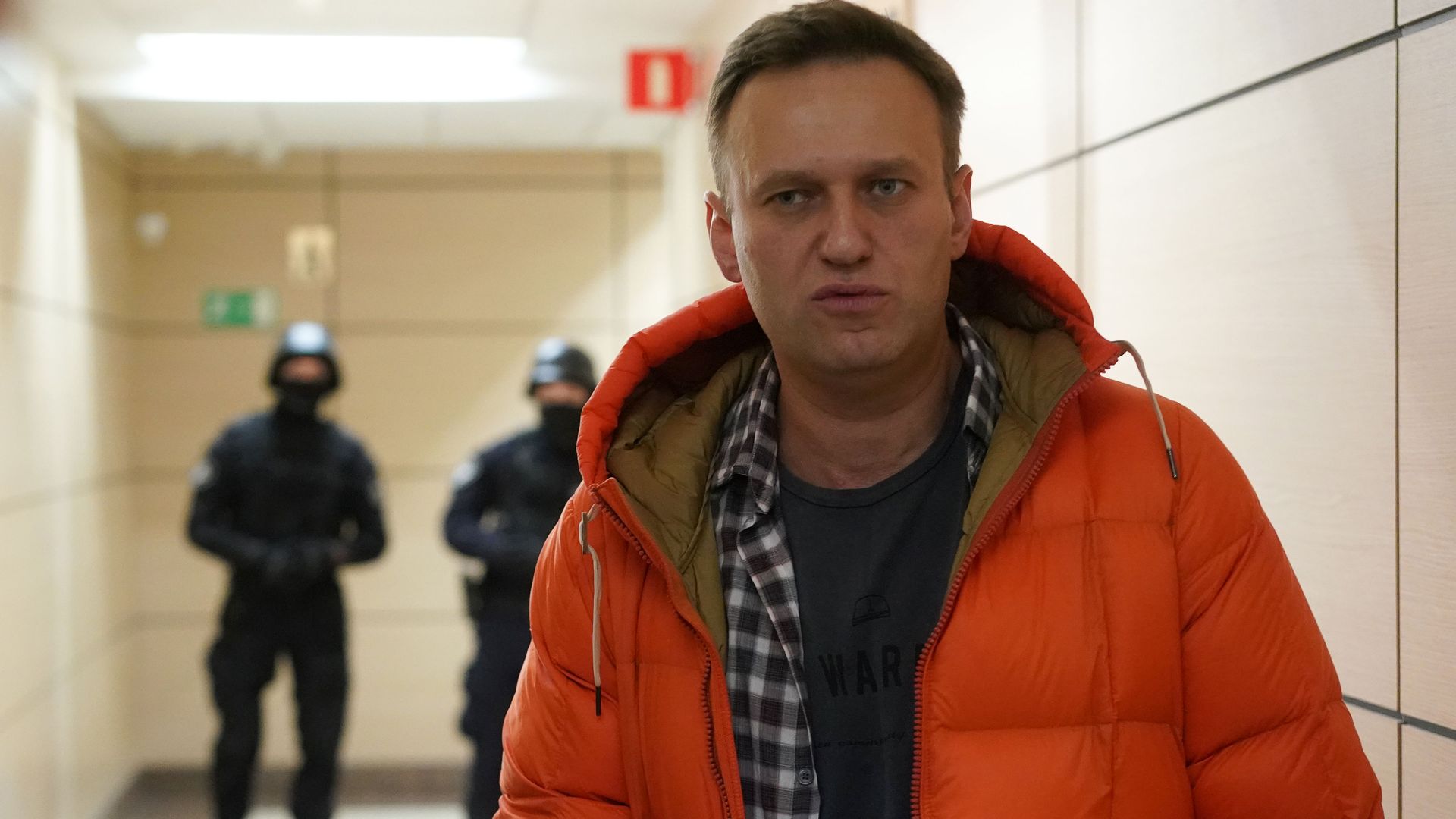 Russian opposition leader Alexei Navalny was probably poisoned but is not currently in danger of dying, according to doctors at the Berlin hospital where he remains in an induced coma, per AP.
Why it matters: Navalny is the best-known critic of Russian President Vladimir Putin, and several other prominent government critics have been poisoned in recent years.
The Berlin hospital said only that doctors found "cholinesterase inhibitors" in his system — a wide categorization that could encompass substances ranging from household insecticides to VX nerve gas.
What they're saying: "In view of Mr. Navalny's major role in Russia's political opposition, the country's authorities are urgently called upon to fully investigate this act as a matter of urgency — and to do so in a completely transparent way," German Chancellor Angela Merkel and Foreign Minister Heiko Maas said in a joint statement.
"Those responsible must be identified and brought to justice."
The backdrop: Navalny became seriously ill shortly after boarding a flight last Thursday to Moscow from Siberia, where he met with opposition politicians.
An aide traveling with him alleged that poison was added to tea he ordered at the airport. The plane made an emergency landing in Omsk, Siberia.
Police quickly assembled at the hospital — though authorities said they were not investigating a possible crime — and doctors said they found no signs of poison in his system.
After authorities initially refused to allow him to travel abroad for treatment, Navalny was flown to Germany.
Go deeper