Fauci must rest voice to recover after vocal cord surgery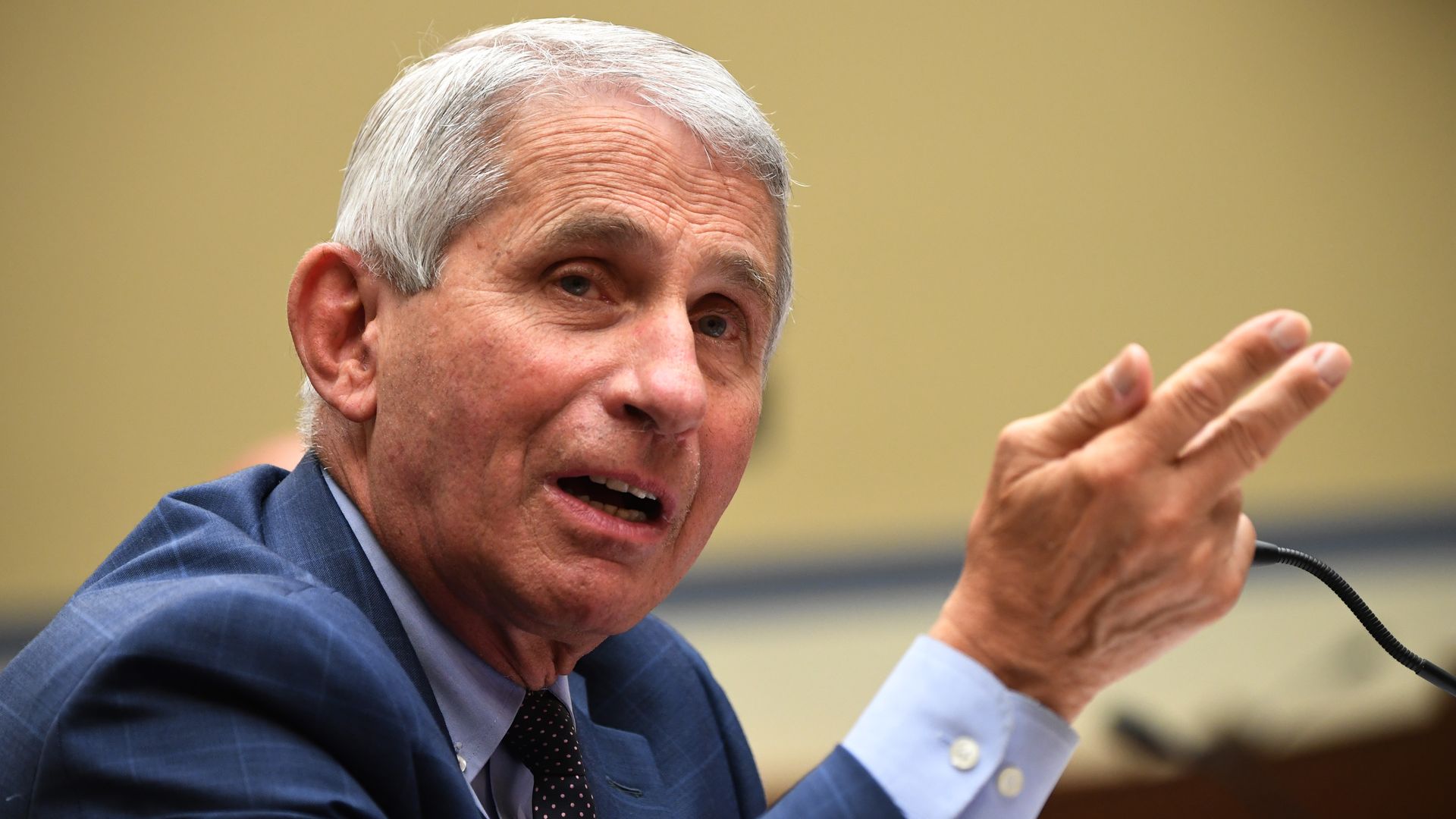 Anthony Fauci is recovering from a minor operation on Thursday to remove a vocal cord polyp, CNN reports.
The state of play: The procedure, which required general anesthesia, means that Fauci will have to rest his voice in order to recovery for "a while," according to CNN's Sanjay Gupta. A vocal cord polyp is a tissue growth that has various causes, including vocal overuse or vocal cord trauma, according to the Cleveland Clinic.
Go deeper