Trade is now the relative bright spot in U.S.-China relations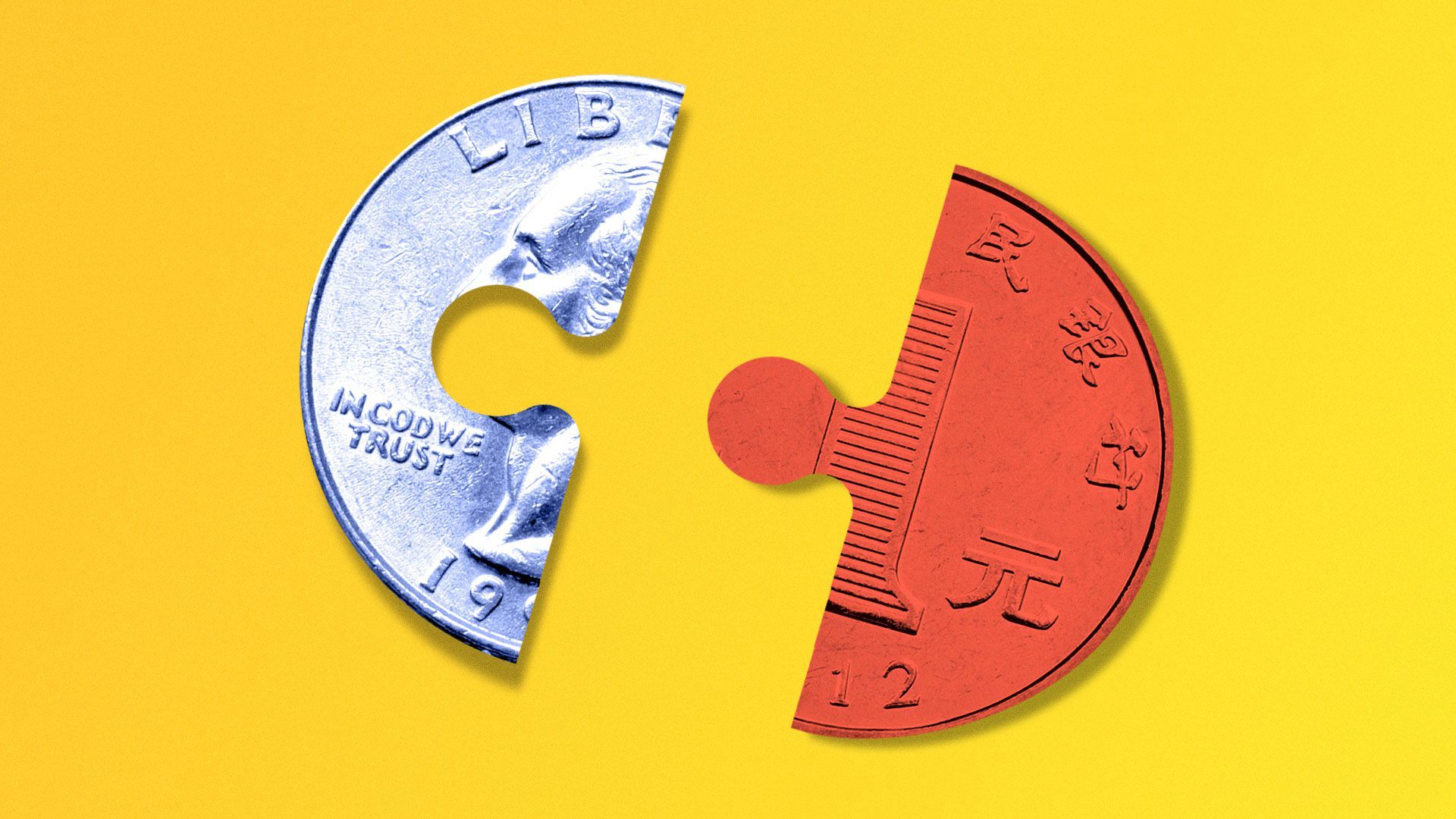 Trade is the last major area where the U.S. is still relying on traditional diplomacy to work through problems with China.
Why it matters: U.S.-China relations are at their lowest point in decades, as both sides have taken an increasingly harder line over Hong Kong, Xinjiang, the South China Sea and other issues. The desire to keep the trade deal alive seems to be keeping the relationship from unraveling entirely.
Driving the news: The U.S. and China were scheduled to meet over the weekend to review the phase one trade deal signed in January, but the meeting was delayed.
Background: For the first part of Trump's presidency, trade was the primary target of his ire, echoing his rhetoric during the 2016 presidential race, when he railed against China's unfair trade practices.
Amid this onslaught of unilateral moves, trade negotiations remain the only major area in which the White House is still publicly engaging in meaningful high-level diplomacy with Beijing.
The bottom line: The massive efforts put into the phase one trade deal over more than two years by Beijing and Washington have made both sides reluctant to allow the deterioration of relations to claim this part of the relationship as well.
What to watch: A phase two deal doesn't seem to be in the cards right now — even Trump has said he's not thinking about a second phase right now — so the focus is on preserving the phase one agreement and ensuring both sides are keeping their commitments.


Go deeper