Indoor air is the next coronavirus frontline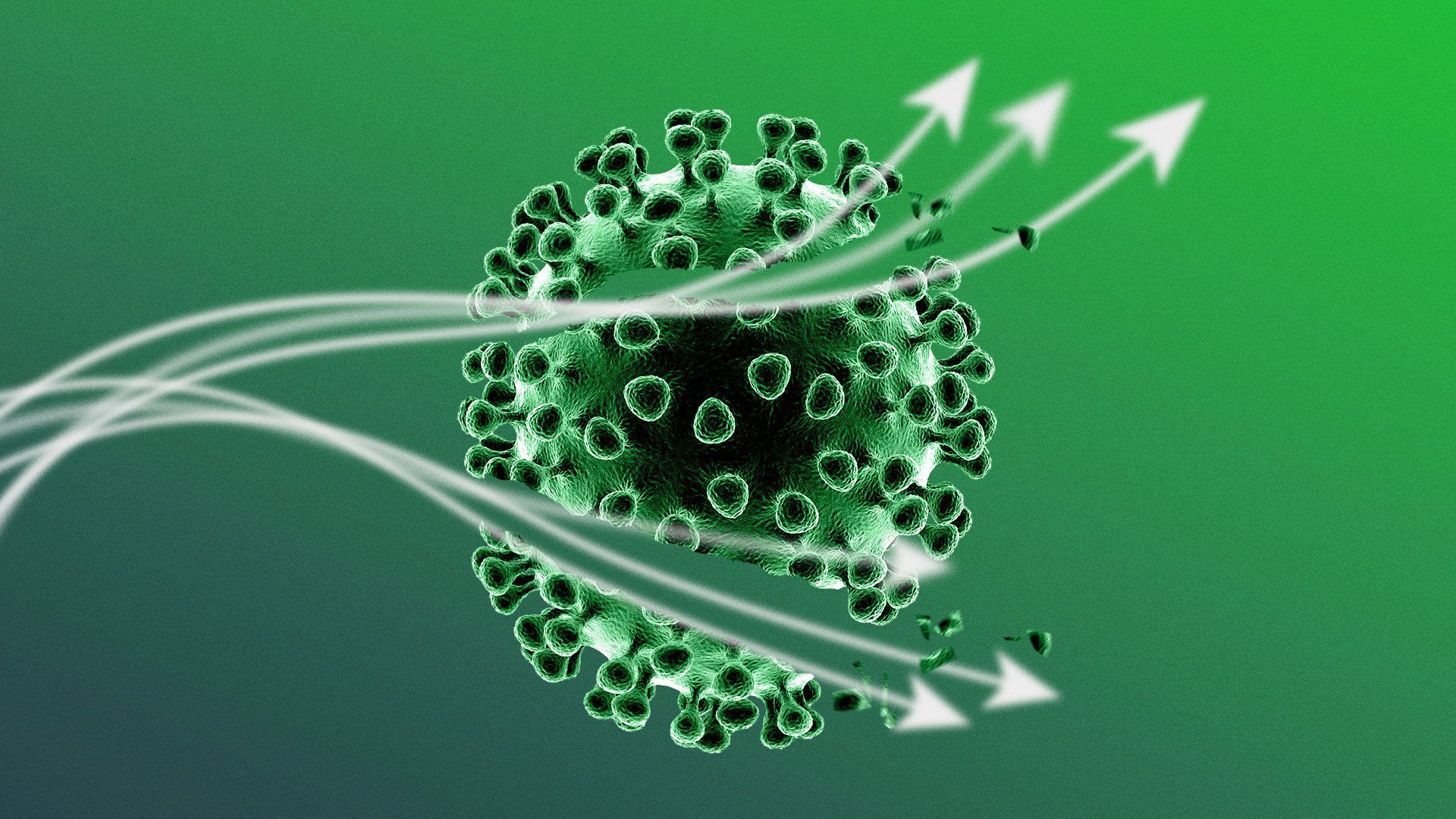 A growing body of research has made it clear that airborne transmission of the coronavirus is possible.
Why it matters: That fact means indoor spaces can become hot spots. Those spaces also happen to be where most business and schooling takes place, so any hope for a return to normality will require better ways of filtering indoor air.
What's happening: After a concerted campaign by scientists, the WHO last month updated its guidelines on COVID-19 to include the possibility that the coronavirus could be airborne.
Context: If coronavirus-contaminated aerosols can indeed hang in the air, perhaps for hours, then "mitigating airborne transmission should be at the front of our disease-control strategies for COVID-19," Joseph Allen of Harvard's Healthy Building program wrote in the Washington Post.
The good news is there are existing technologies that can filter out or destroy coronavirus trapped in indoor air.
The catch: Increasing ventilation decreases energy efficiency, and Po estimates that net energy costs for buildings could increase by at least 10% in the COVID-19 era.
A more high-tech solution involves the use of specialized UV light to deactivate coronavirus in the air or on surfaces.
The bottom line: Despite the runs early in the pandemic on Clorox wipes, it may be the air we breathe more than the surfaces we touch that need to be kept clean.
Go deeper