Trump's swift, sweeping China offensive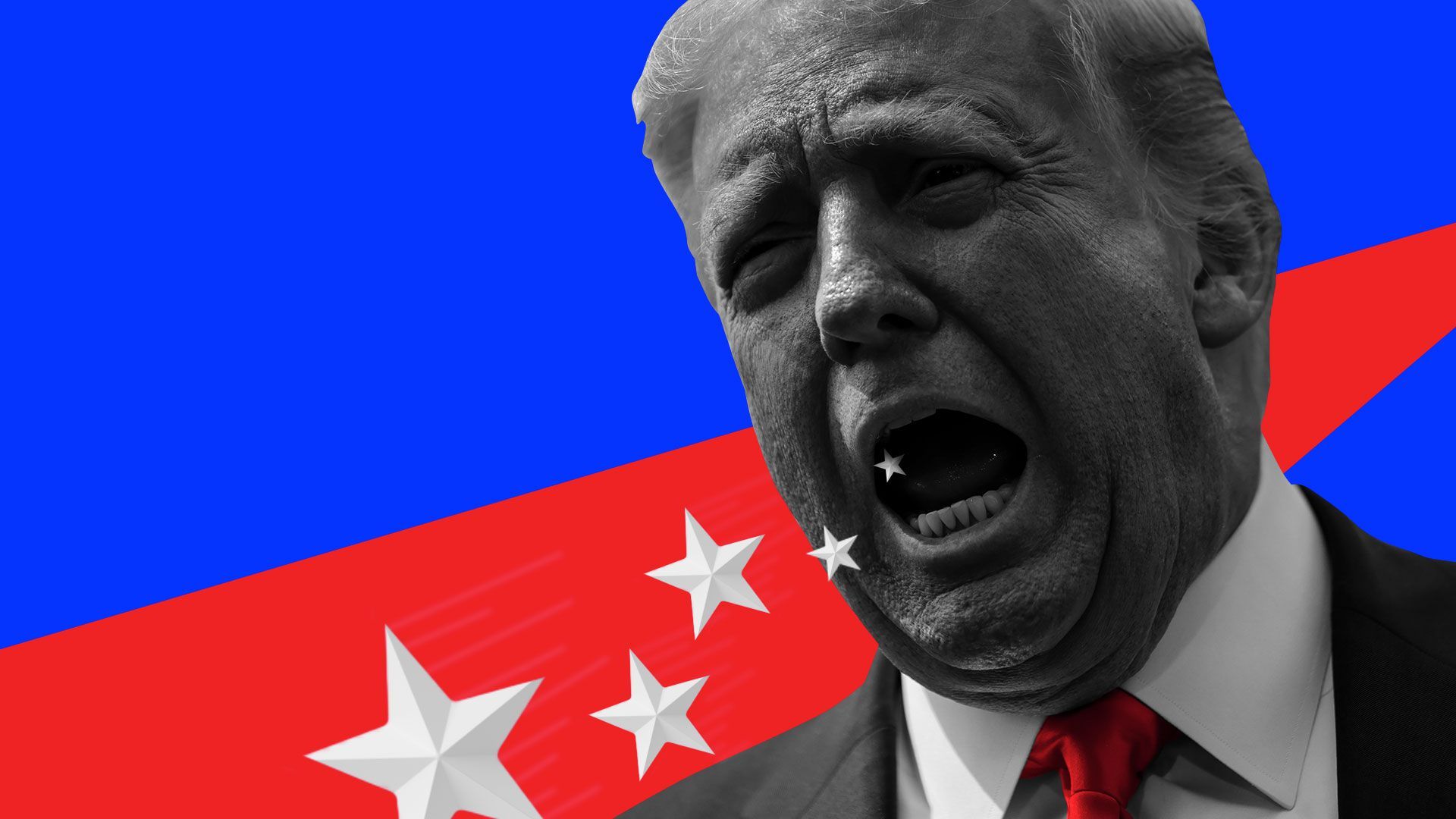 President Trump's rhetoric on China has tended to run hotter than his actions — until now.
Why it matters: Even at the height of Trump's trade war, his administration never hit China as hard, as fast, and on as many fronts as it is right now.
Between the lines: In some cases, Trump has been responding to China's actions — most notably, the draconian security law for Hong Kong. But there may be more to the sudden offensive.
Politics: Trump is betting a tough-on-China push will resonate with voters in an election year, and his advisers — including trade adviser Peter Navarro, on our Pro Rata podcast — often cite polling suggesting he's right to do so.
Trade: Trump has admitted his desire to secure a trade deal with China caused him to pull punches in the past, including over the mass detentions in Xinjiang. Trade talks are now on ice, perhaps permanently.
Markets: Thanks to the $2 trillion CARES Act and the Federal Reserve's promise to do "whatever it takes" to support markets, investors have largely ignored trade war headlines and continued to bid stock prices higher.
The bottom line: It feels as though we've seen a decades'-worth of hawkish policies proposed or executed just in the past few weeks, notes Axios China reporter Bethany Allen-Ebrahmian. 
Many of these steps carry significant consequences, and not just for China.
Go deeper