Construction spending falls for 4th straight month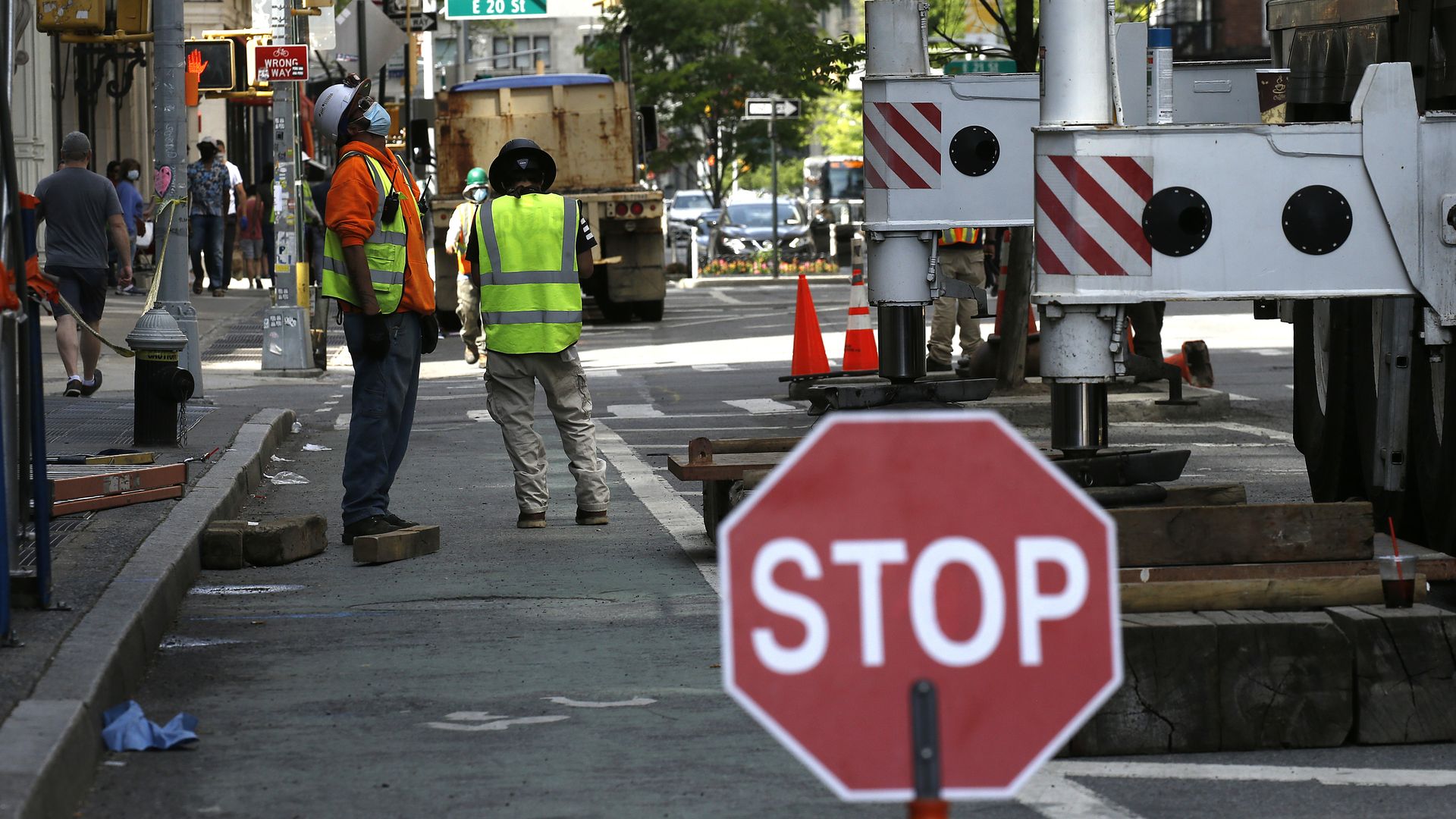 Outlays for construction projects fell 0.7% in June, the fourth straight month spending outlays have fallen, according to the Commerce Department.
By the numbers: Residential construction fell 1.5%, while spending on public construction projects dropped 0.7%.
Yes, but: Construction spending overall is still up from its 2019 levels — one of the few industries that has held up dollar for dollar from its 2019 numbers through the coronavirus pandemic.
Even after four straight months of declines, spending is up 0.1% from where it was in June 2019.
And construction spending at the end of June was 5% higher than it was through the first six months of 2019.
Go deeper