A deeper look at MLB's new extra innings rule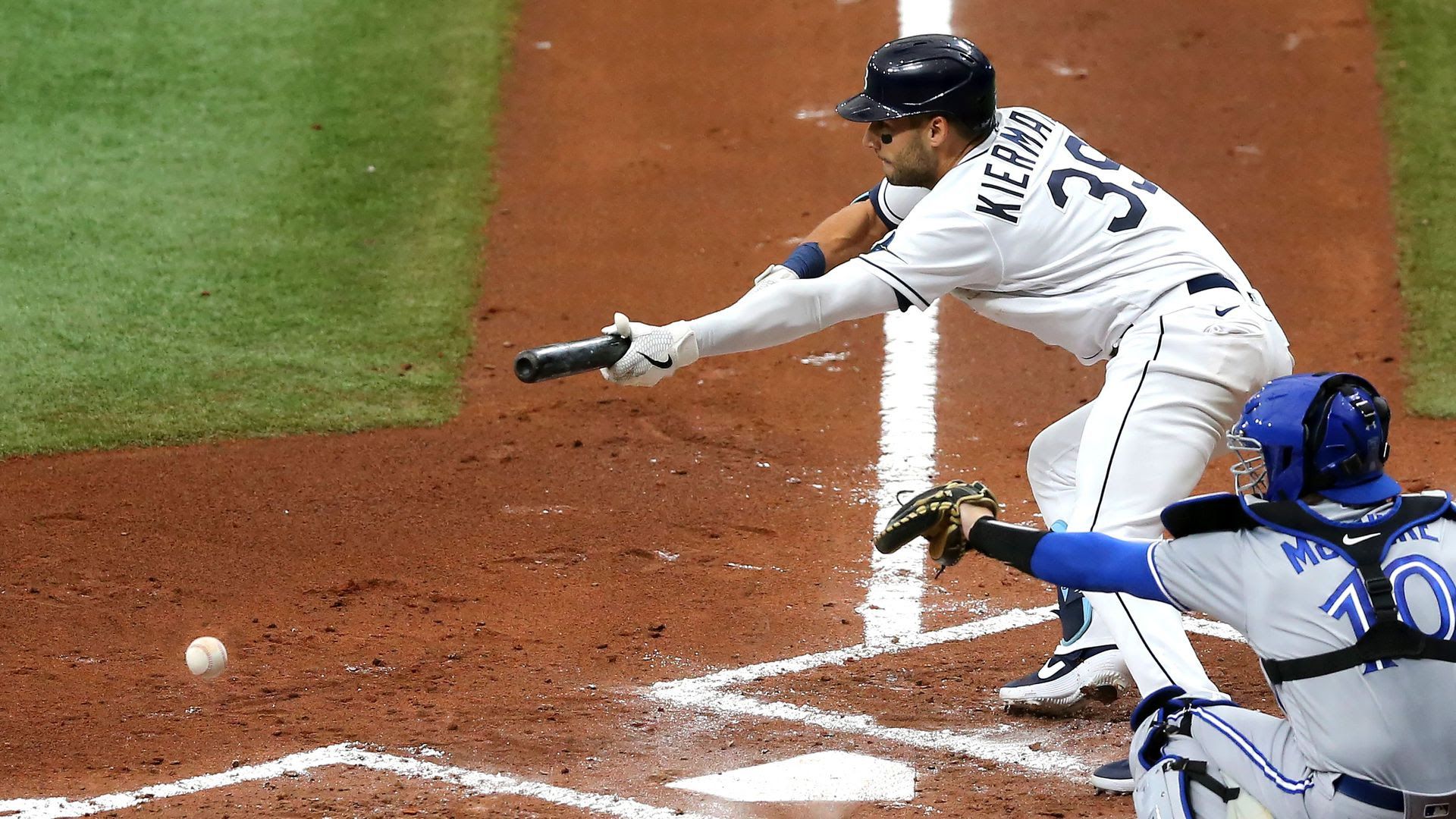 Extra innings in 2020 will begin with a man on second base — a temporary rule adopted by MLB to speed up games in this sprint of a season.
Why it matters: Some people hate the rule, but at the end of the day it leads to quicker games and more nuanced strategy.
"It forces me to manage," a minor league manager who's played under these rules since 2018 told The Athletic.
The state of play: So far, the rule has worked, with six of the eight (75%) extra inning games ending in the 10th. From 2012 to 2017, that number was just 43.7%.
The big picture: The rule's existence is one thing, but the strategies employed within are something else entirely. Most notably, should teams bunt the runner to third or swing away and try for a big inning?
Argument for bunting: From 2015 to 2019, with a runner on second and nobody out, at least one run scored 61% of the time, per WSJ's Jared Diamond (subscription). With a man on third and one out, that probability climbed to 65%. Translation: get the runner to third however you can.
Argument against: Bunting is more difficult than it looks, and "relatively few players even practice [it] anymore." Plus, why give up an out when, with the right batter at the plate, you've got a 30% chance of knocking him in with a base hit? Billy Beane would never.
Of note: Just one team (the Royals) has used the sacrifice bunt in this situation so far, with a speedster on second and an inexperienced batter at the plate — a prime situation to dust off the old-school tactic.
The bottom line: The new extra innings rule may or may not exist after 2020, but the data collected from it will almost certainly inform future strategy. In a 60-game lab experiment of a season, that's about all you can ask for.
Go deeper