Kodak secures federal loan to manufacture generic drug ingredients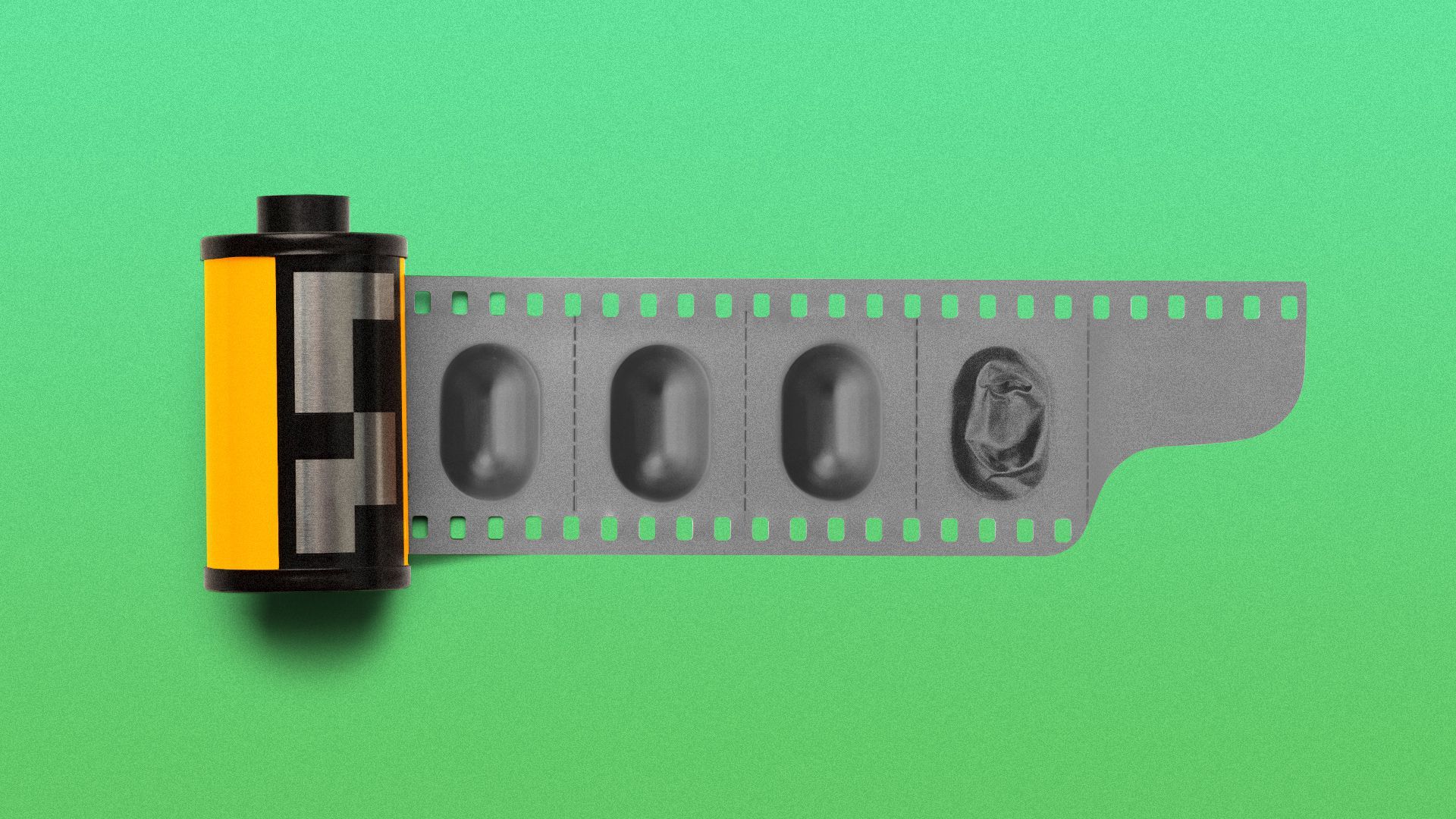 Eastman Kodak (NYSE: KODK) secured a $765 million loan from the U.S. government, to create a business that will manufacture ingredients for use in key generic drugs (including hydroxychloroquine).
Why it matters: This is a lifeline for Kodak, which realized way too late that photography was going digital. It also seeks to remedy a situation in which the U.S. is reliant on foreign manufacturers (particularly in China and India) for drugs that are critical to national security.
Why Kodak? As one administration source explains to me, it was an "easy shell to transform."
Details: The loan appears to come from the U.S. International Development Finance Corp. (DFC), which was created in 2018 via the consolidation of OPIC and USAID, operating in collaboration with the U.S. Defense Department. The funding itself is coming via the CARES Act.
The bottom line: "The loan is the first of its kind under the Defense Production Act, which the Trump administration has previously invoked to speed the production of Covid-19 related supplies such as ventilators. ... Trump in May issued an order allowing the DFC to financially support the domestic production of strategic resources for the coronavirus pandemic and 'to strengthen any relevant domestic supply chains.'" — Rachael Levy, WSJ
Go deeper