Congress' fight over the next coronavirus stimulus isn't ending soon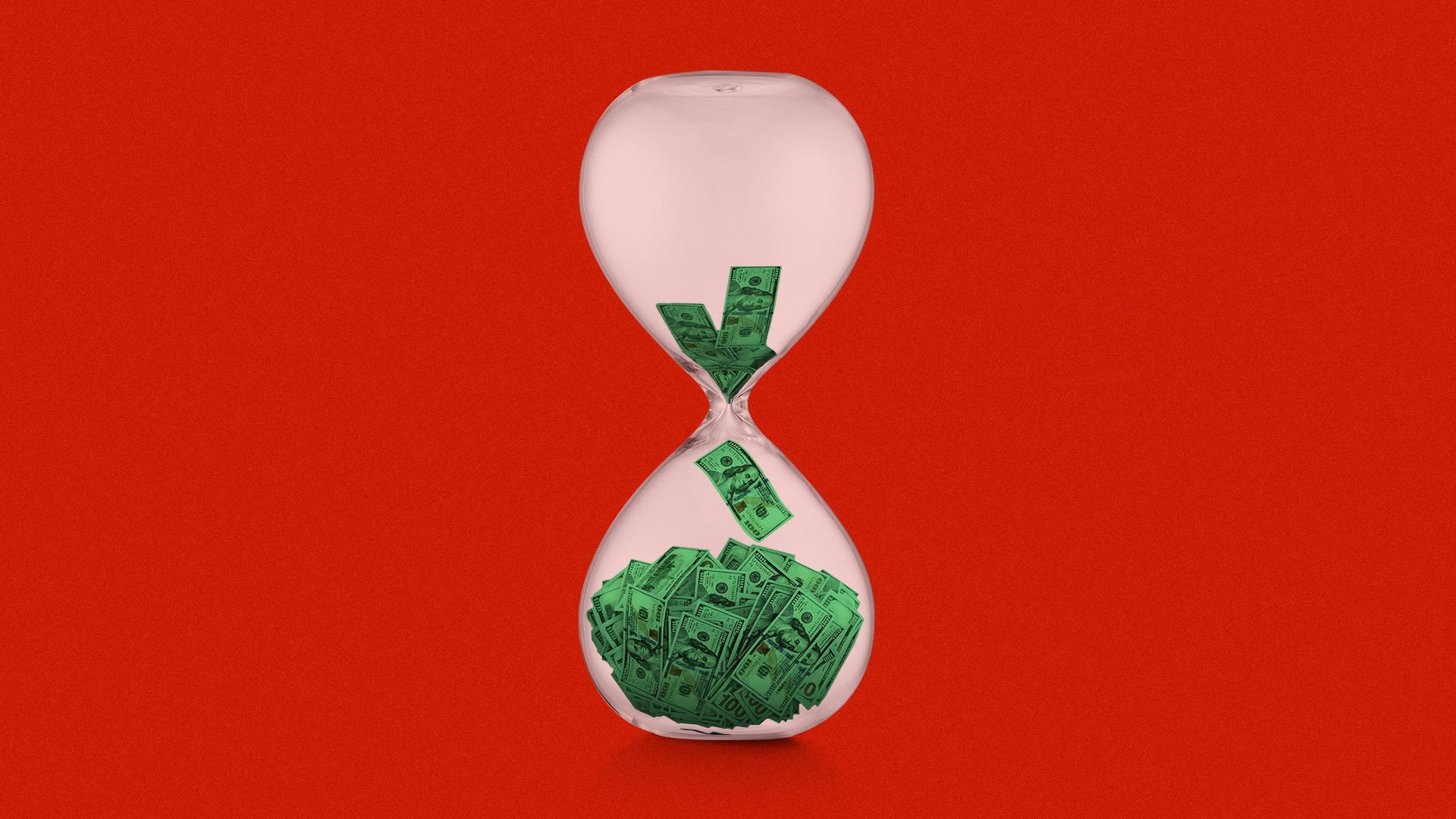 The fight in Congress over the next round of coronavirus relief legislation is shaping up to be a long one, and that's bad news for the economy and the stock market.
Why it matters: Assistance from the government and the Fed has been an integral part of the stock market's rally since March 23.
The big picture: And, with upwards of 32 million people receiving unemployment benefits and record bankruptcies and business closures expected (as well as a possible wave of evictions from newly unemployed renters), the latest fight on Capitol Hill carries significant weight.
What's happening: The rebound and relative calm in financial markets have seemingly unraveled the spirit of unity and urgency that pushed through the $2.2 trillion CARES Act in March.
The House, Senate and White House remain far apart on a final bill that was supposed to be put to a vote before the end of this week, Axios' Alayna Treene and Marisa Fernandez reported Tuesday.
Between the lines: "It's a mess. I can't figure out what this bill's about," Sen. Josh Hawley (R-Mo.) said yesterday.
"We have no idea what the final bill will be, and we'll be the last to know," Hawley added, suggesting the White House, not Senate leadership, would be negotiating with House Democrats.
What we're hearing: The U.S. economy is "still in a really bad place," Claudia Sahm, director of macroeconomic policy at the Washington Center for Equitable Growth, tells Axios.
"The CARES Act was written and designed for us to be back on our feet in July. That was a mistake, to think that the world would be better. It is not and now [Congress] needs to do more and they need to do a lot more."
$4 trillion in aid is closer to what's needed than the Senate's $1 trillion proposal, she says.
By the numbers: The extra $600 in weekly unemployment insurance benefits that effectively expired Saturday has been called the most effective part of the CARES Act as it helped maintain Americans' income and spending despite a tsunami of job losses.
The Bureau of Economic Analysis found the enhanced benefits increased incomes by $842 billion in May, on an annual basis.
The last word: "There's plenty of evidence that economic recovery has stalled, and may have taken a step backward," Michael R. Strain, an economist at the American Enterprise Institute, wrote in a Bloomberg op-ed Monday.
"The alternative to additional recovery measures isn't just less federal spending. It is also greater and deeper damage to workers, households and the economy overall."
Go deeper