Cisco report details 2020 election security challenges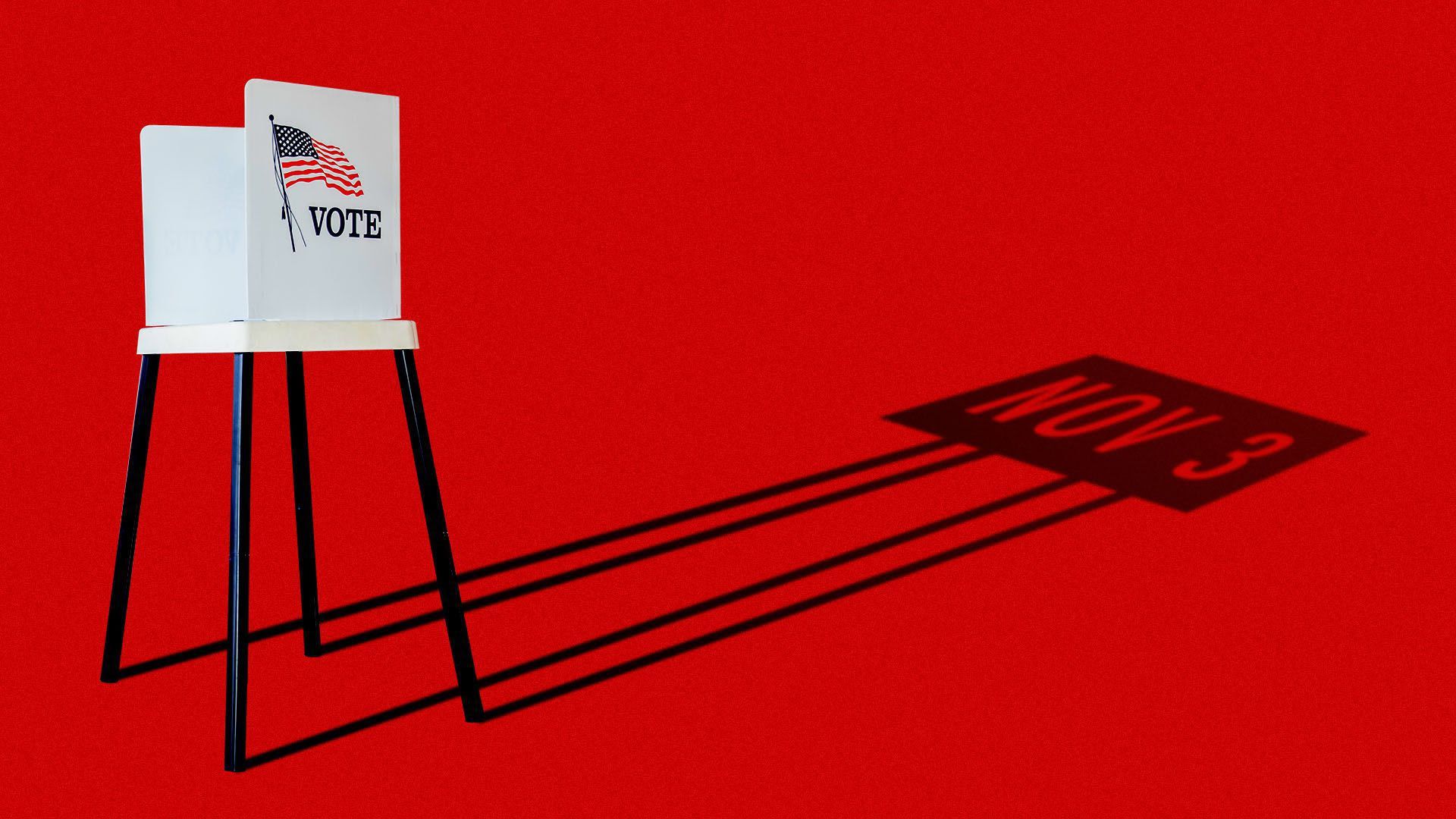 A report based on four years of research from Cisco's Talos Intelligence Group examines the manifold security challenges U.S. elections face, from the fragmented and localized control of voting infrastructure to the need to combat election-related disinformation.
How it worked: As part of their research, Talos representatives cold-called top election officials from all 50 states and traveled to state capitols throughout the country.
"It isn't just the core integrity of individual elections that we are worried about, we are also worried about the faith and trust the electorate has in state institutions to fairly administer the elections," says the report.
Long-running federal underinvestment in election security has also led to decayed infrastructure, says the report.
"It's hard to have a functioning marketplace for ideas and improvements and patching and security maintenance when you have this boom and bust approach to funding elections from the federal government," said Matthew Olney, the report's author, in an interview.
With the U.S.'s patchwork of election infrastructure, voter technology vendors are also a critical — and potentially particularly vulnerable — piece of the puzzle, concludes the report.
"Vendors are not the enemy," says the report. "But as profit-motivated entities with risk exposure, their motivations and concerns may not always be aligned with the election officials who retain them."
On the positive side, the election security environment has significantly improved since 2016, says the report.
That's partially thanks to greater public education on the subject, but also because of concerted efforts of the Cybersecurity and Infrastructure Security Agency (CISA) to work with local and state governments on securing elections, and more than $800 million in federal investments in election infrastructure.
"The thing that's really changed the most in my mind in these four years is the connectivity between federal, state and local officials," says Olney. "Those bridges are much firmer in 2020 than they were in 2016. There's a lot more conversation, a lot more communication. Even if something were to happen in 2020, the cohesiveness of the response would be much better than it was in 2016."
Go deeper