Human population projected to shrink at end of century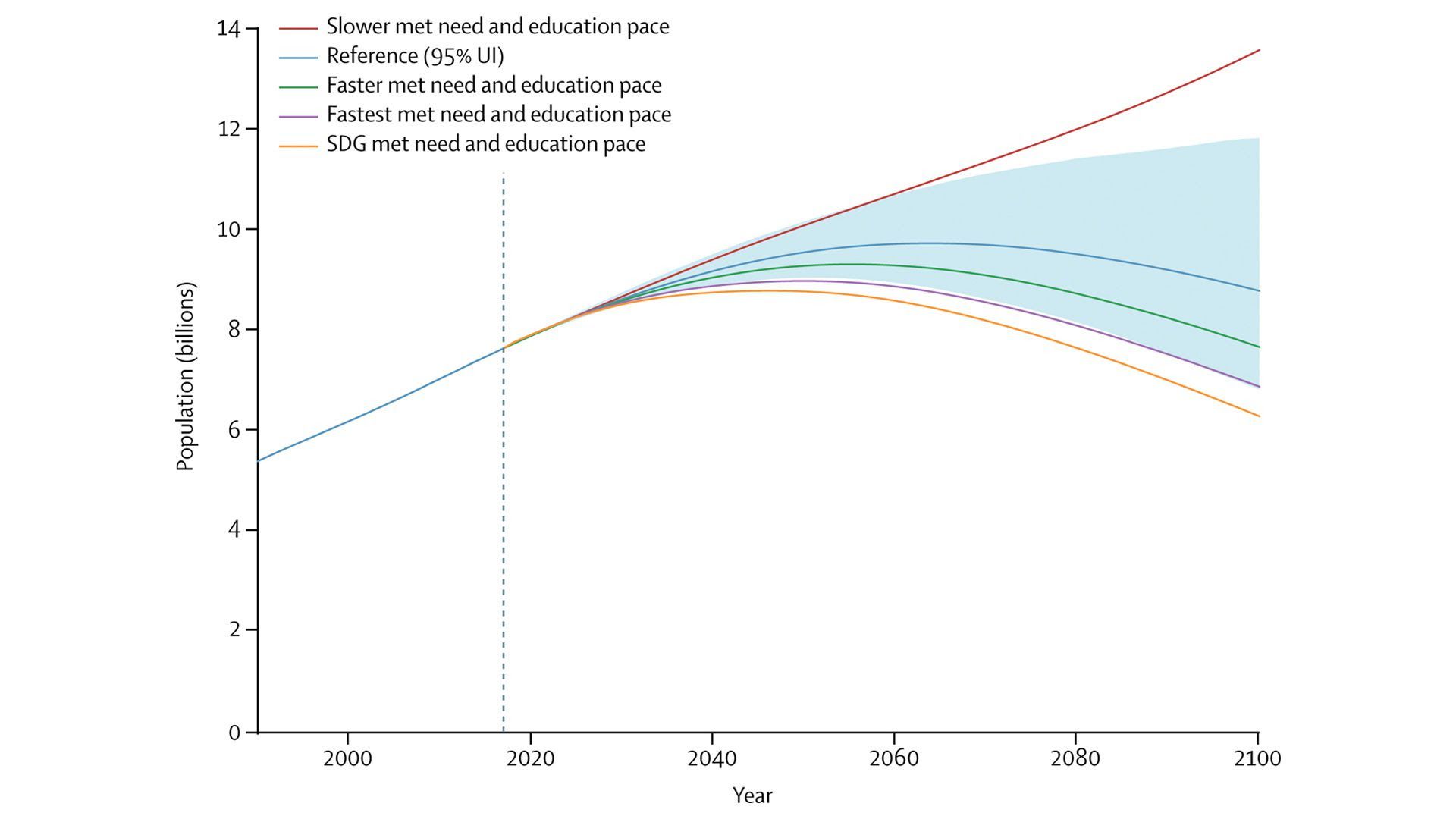 New projections suggest the human population will be smaller and significantly older by the end of the century.
Why it matters: As fertility rates continue to drop around the world, economic and political power among nations will shift rapidly, creating an international landscape radically different than it is in 2020.
Driving the news: A new report in the Lancet by researchers at the Institute for Health Metrics and Evaluation at the University of Washington forecasts the global population will peak in 2064 at around 9.7 billion before declining to 8.8 billion by the end of the century.
The big picture: The projected population changes won't play out evenly around the world, which means we could well see major adjustments to the international order.
Yes, but: These projected population declines are in some ways a measure of global success.
The catch: Any forecast that attempts to peer 80 years into the future inevitably rests on assumptions that may be — and almost certainly are — flawed.
The bottom line: By the time my 3-year-old reaches his grandparents' age, the world could be a lonelier place — and a much different one as well.
Go deeper