Study: Stay-at-home orders may have averted up to 370,000 coronavirus deaths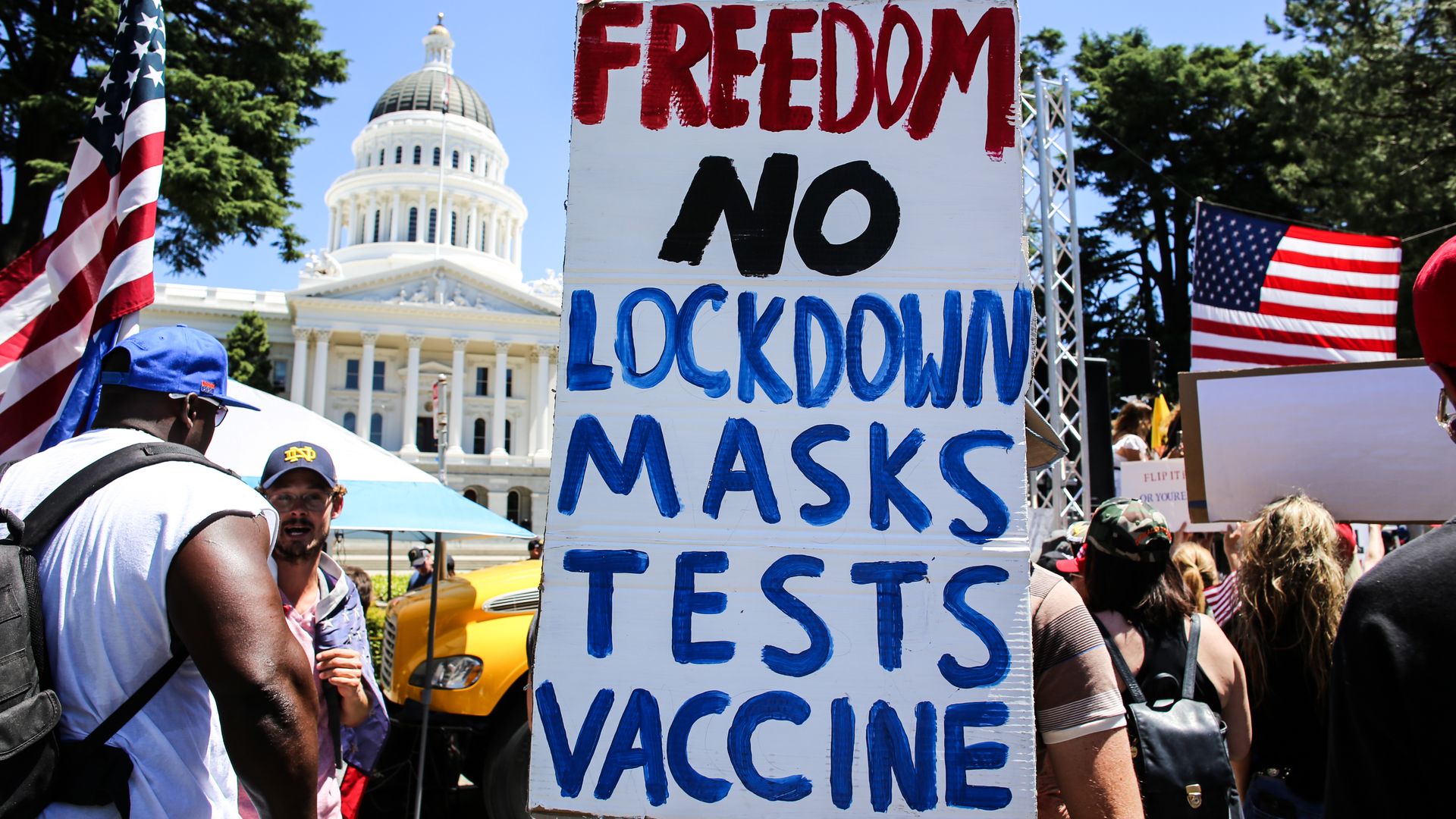 As many as 250,000 to 370,000 deaths may have been averted between March and May 15 as a result of the statewide stay-at-home orders enacted to mitigate spread of the coronavirus, a study published Thursday in Health Affairs projects.
Why it matters: Lockdown restrictions have largely been lifted, but the coronavirus pandemic keeps getting worse all across the country. New modeling suggests the outbreaks could lead to more than 200,000 deaths by the end of year.
By the numbers: The daily mortality growth rate decreased 6.1% between March 21 and May 15 within the District of Columbia and the 42 states that implemented shelter-in-place orders.
As many as 750,000 to 840,000 COVID-19 hospitalizations were also avoided during the same time period, based on data collected from 19 states.
Yes, but: The study acknowledges shutdowns are an economic burden that may lead to other causes of death, and are not sustainable over extensive periods.
The big picture: Several cities and states like Florida, Texas and Arizona that have seen soaring rates of infections and rising deaths have paused their reopening plans.
"Any state that is having a serious problem, that state should seriously look at shutting down. It's not for me to say because each state is different," top infectious diseases expert Anthony Fauci said Wednesday.
Go deeper