Neil Young blasts Trump for using his music at Mt. Rushmore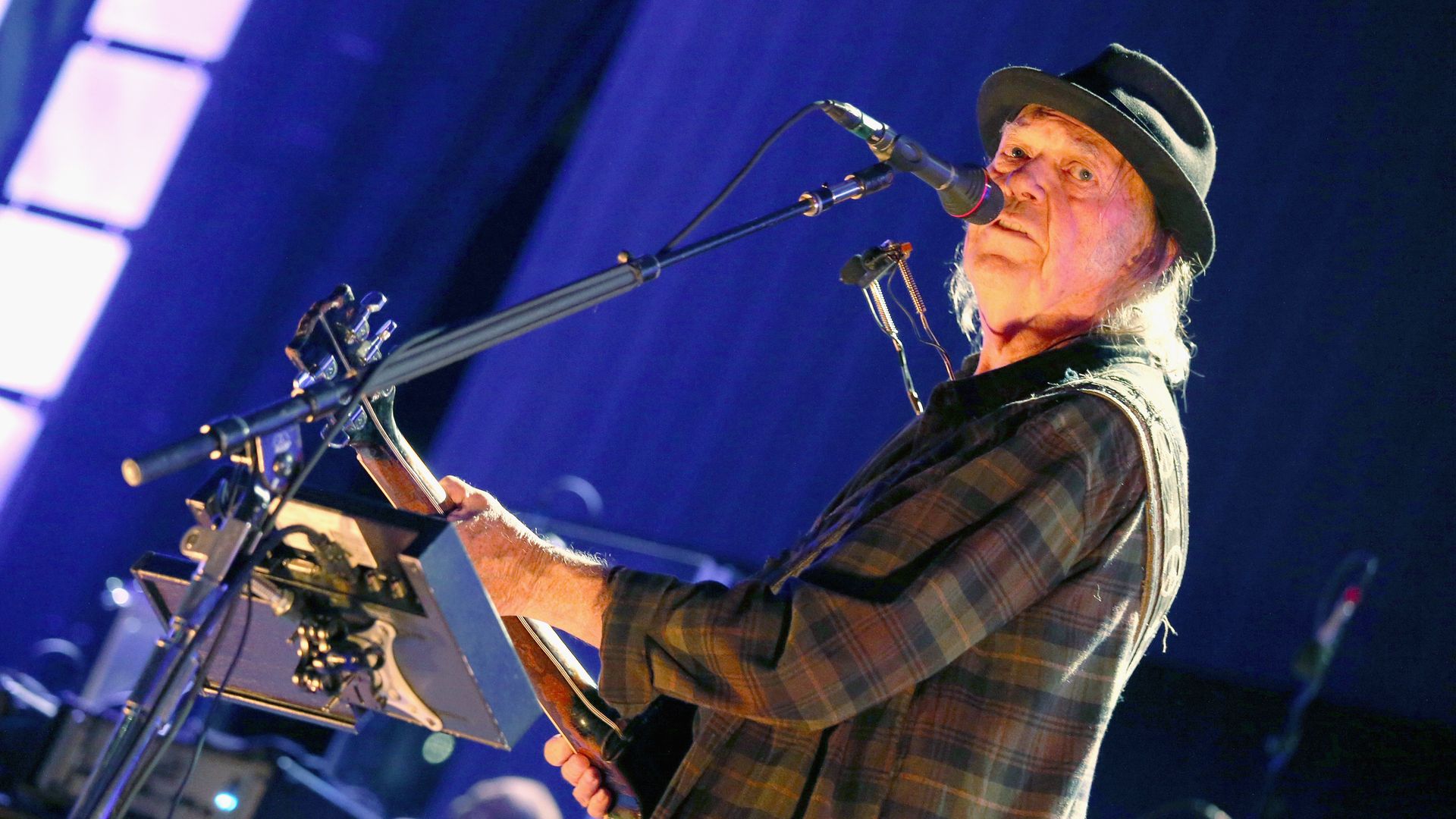 Neil Young spoke out against President Trump this weekend for using two of his songs at a Fourth of July celebration at Mount Rushmore.
Flashback: Young's management company had a similar grievance with Trump's 2016 presidential campaign, saying that the then-candidate was not allowed to use "Rockin' in the Free World" for his candidacy announcement in 2015.
Driving the news: The Rolling Stones threatened to sue the Trump campaign this week for using the band's songs at rallies, AP reports.
What they're saying: "I stand in solidarity with the Lakota Sioux & this is NOT ok with me," Young tweeted in response to his song "Like a Hurricane" being played before the Fourth of July event on Friday.
"This is NOT ok with me..." he said, in response to a video of his song "Rockin' in the Free World" being played during the event.
Trump's campaign did not immediately respond to request for comment. The White House declined to comment.
Go deeper