Local head of Black chamber of commerce: Small business needs legislatures' support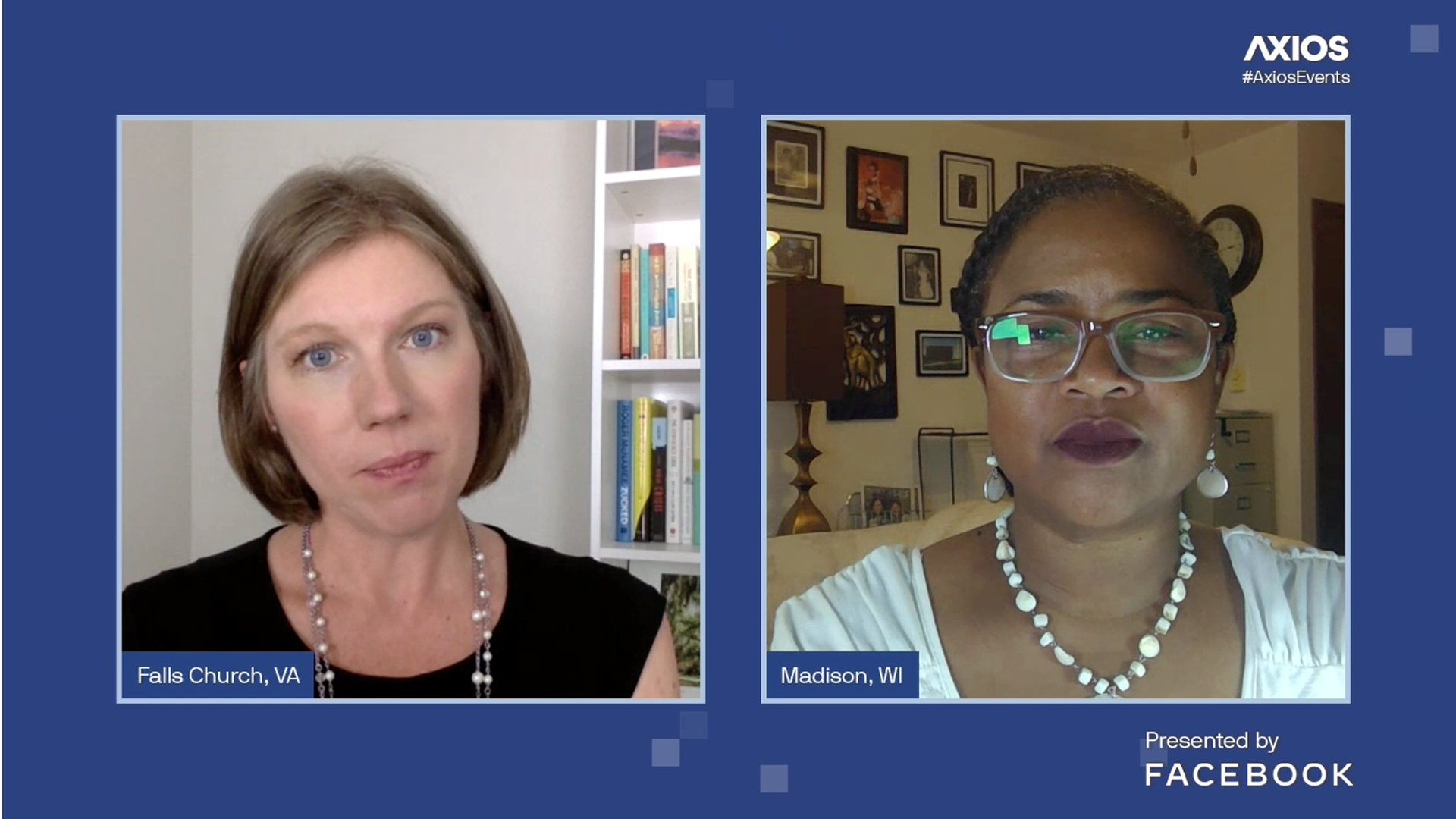 Small businesses will need the legislatures' support "in providing low-barrier opportunities for funding and financing" of new ventures, Camille Carter, president of the Madison (Wis.) Black Chamber of Commerce, told Axios' Kim Hart during a virtual event on Wednesday.
What Carter is saying: "We are really needing to work in alignment with our legislatures and our financial institutions to find additional pathways and ways in which we can fund businesses to rejump the commerce."
Carter said she has seen some businesses have their credit damaged during the coronavirus pandemic, and they will need more assistance "during these times of economic peril."
Go deeper