Group updates price ranges for Gilead's coronavirus drug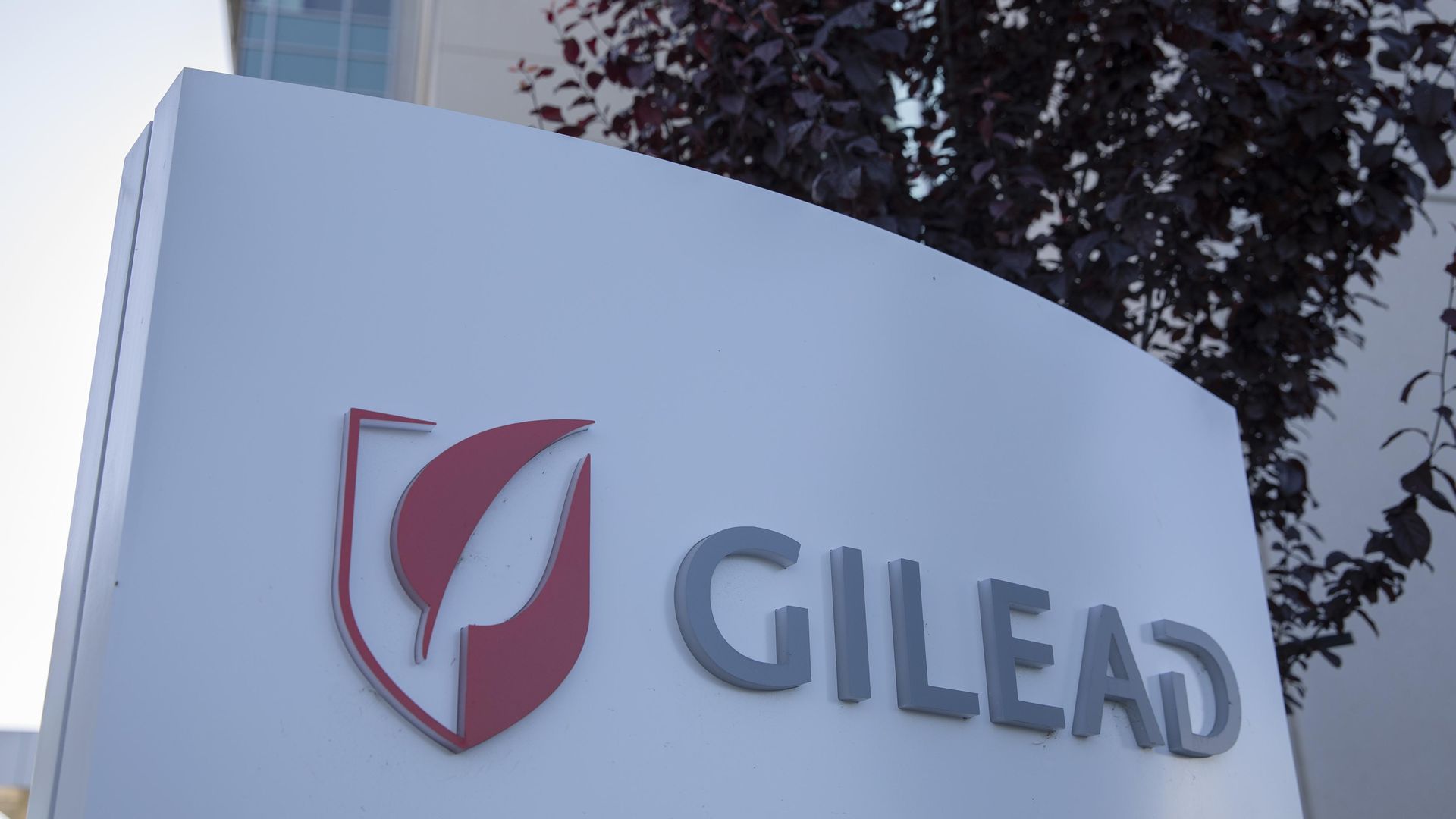 A fair price for Gilead's coronavirus drug, remdesivir, likely should not exceed $2,800 for a course of treatment, according to updated estimates from experts at the Institute for Clinical and Economic Review.
The bottom line: Gilead hasn't released a final price for remdesivir yet, and it could set the bar for other coronavirus treatments that come after it.
Details: ICER — which conducts cost-effectiveness analyses on drugs and other medical treatments — originally released remdesivir price estimates in May, but revised its figures as more information has come out:
$10 per treatment: Same low-end estimate assumes recovery of basic costs plus a small margin.
$310 per treatment: This price reflects the drug's current clinical benefit, which reduces hospitalization time but does not reduce the chance of death. (If the drug shows a mortality benefit later, this could go up to $5,000.)
$600 per treatment: Roughly what generic drug companies are charging for remdesivir overseas.
$1,600 per treatment: If Gilead tried to recoup new research costs.
$2,800 per treatment: This assumes dexamethasone becomes the new standard for hospitalized coronavirus patients, and "therefore the overall lives and life years saved with remdesivir are lower," ICER said.
Go deeper