Gen Z comes of age protesting the death of George Floyd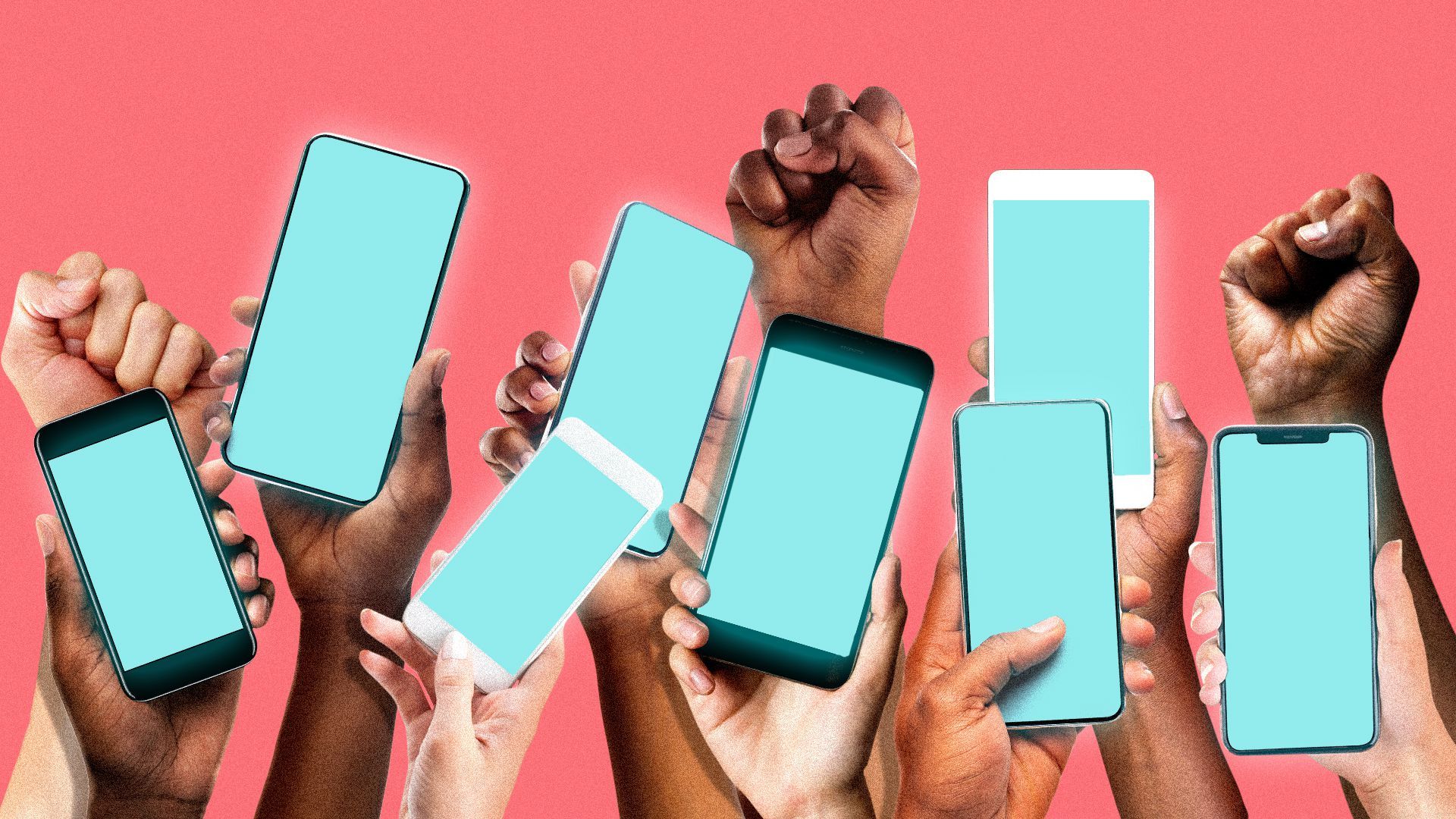 Generation Z is coming of political age as they join with thousands in protesting the police killing of George Floyd, and much of it is playing out online.
Why it matters: Generations that came before Gen Z went through similar awakenings. However, Gen Z is likely to continue engaging even after the protests end because of the power of smartphones and social media, per Axios' Sara Fischer.
The big picture: The first Gen Zers, born in 1997, have cast aside their parents' means of communication — newspaper, television and radio — for the internet, and they've been online from an early age. They're abandoning traditional media altogether in favor of the web and consuming their news largely via social media, CNBC reports.
The state of play: Many Gen Zers are flooding the streets with phones in hand to protest racial inequality and upload what they see onto social media, specifically TikTok.
What's happening: Nearly 60% of TikTok users fall into Gen Z. Many are posting raw clips of what they see and experience both out in the world and at home.
Zoom out: Young Americans have long challenged the status quo and have driven change — often meeting law enforcement in the streets.
The bottom line: "There is a stubborn resistance to treating young people's political activism as normal, but the truth is that it's neither extraordinary nor exceptional," Jessica Taft, an associate professor at the University of California at Santa Cruz, told the University of California. "Children and youth are not on the sidelines. They are protagonists in the fight for their rights and their well being."
Go deeper:
Go deeper