Georgia secretary of state launches investigation into chaos at voting booths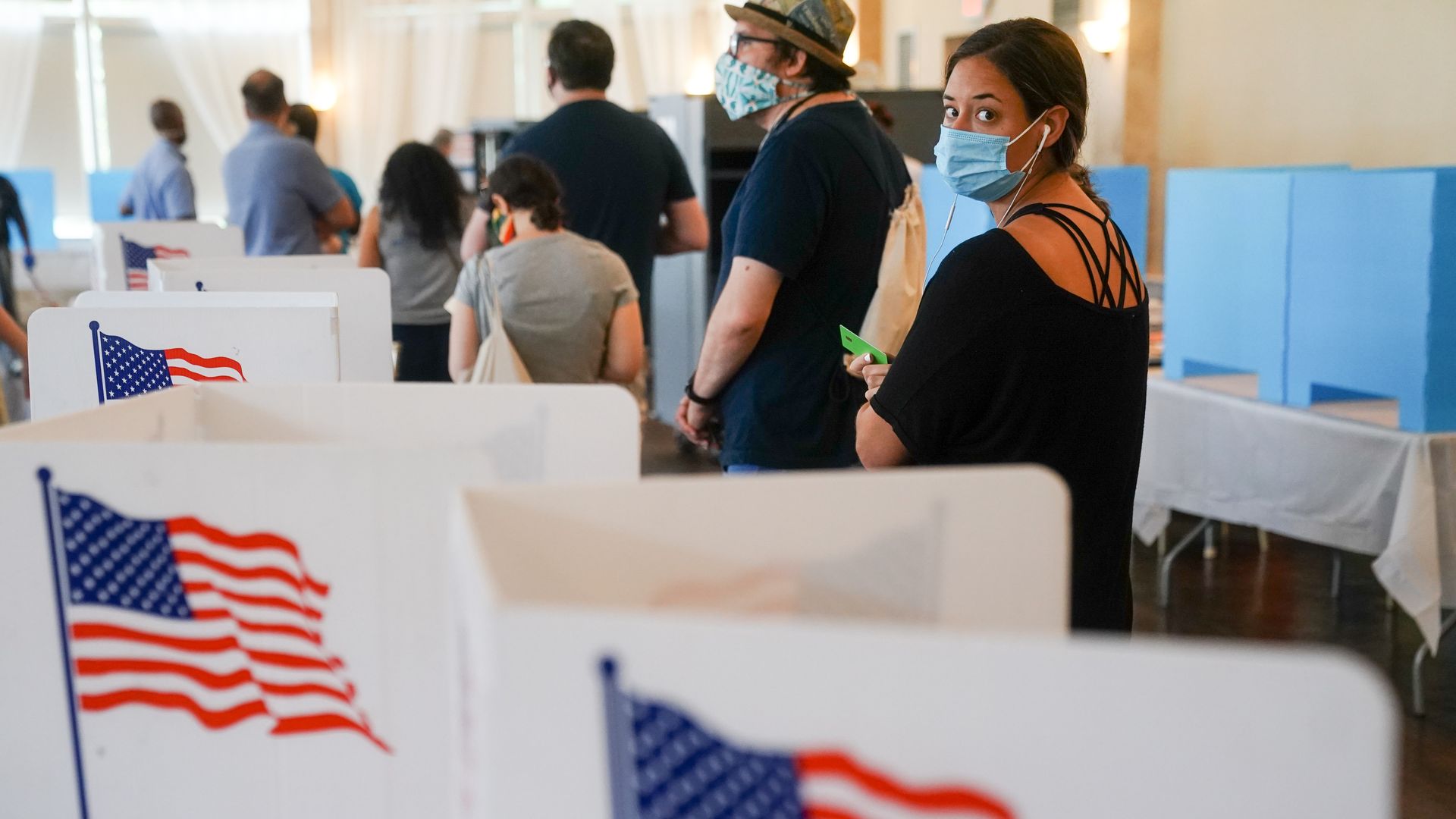 Georgia's Secretary of State Brad Raffensperger has launched an investigation into issues with the state's new $104 million voting machines, which have caused widespread disruptions to Tuesday's primary elections, the Atlanta Journal Constitution reports.
Driving the news: The issues, which have caused long lines and led some voters to give up, were due to operational malfunctions, according to the state's voting implementation manager.
Poll workers told the AJC that they received on-the-job training after being hired at the last minute due to hundreds quitting before the election over coronavirus fears.
Fulton County Board of Commissioner Chairman Robb Pitts told the AJC the chaos is also a result of fewer voting precincts, protests and issues with absentee ballots, in addition to pandemic fears and the machine problems.
What they're saying:
"There are a number of things that have happened," Pitts said. "Everything that could happen or go wrong has gone wrong so far." 
"It has been most disturbing to hear about voters who have given up," Kristen Clarke, executive director of the Lawyers' Committee for Civil Rights Under Law, told Politico. "Voters who were not able to withstand the long wait times, voters who had one shot this morning. Those are people who may be flatly disenfranchised."
"If this is a preview of November, then we're in trouble," said DeKalb County Commissioner Mereda Davis Johnson.
The big picture: The new machines reintroduced paper ballots to Georgia voting for the first time in 18 years, using computers with touch screens and printers.
The secretary of state's office said that a key problem was poll workers inserting voter access cards upside down.
Another precinct manager complained "the touch pads aren't receiving or accepting the authorizations."
Flashback: App issues marred vote reporting during the Iowa caucuses in February, highlighting the risk of tech issues during a key election.
Go deeper