NAACP president calls for federal law for transparency of police records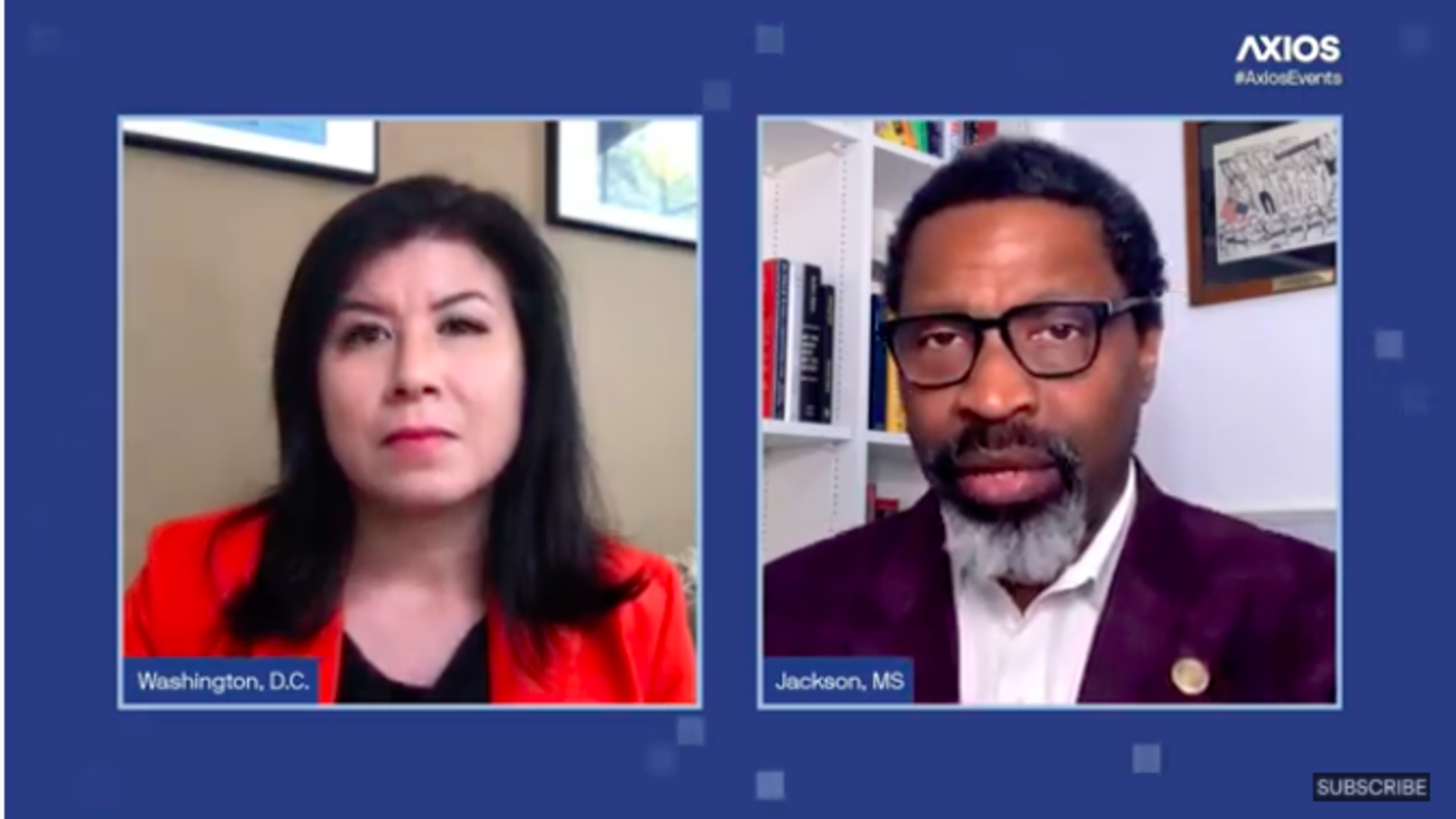 Derrick Johnson, national president and CEO of the NAACP, called for a federal policy requiring complete transparency for law enforcement and any disciplinary actions against the bad actors, during an Axios event on Friday.
What he's saying: "Many police unions negotiate in their contract that the records of officers are not to be publicly disclosed... An officer can create a lot of problems in discipline in one agency and then move onto another agency, and no one ever knows he or she actually was a problem officer or a bad apple."
Rochester, New York, Mayor Lovely Warren told Axios' Sara Goo how the city is trying to tackle transparency with a civilian accountability board and passing laws condemning chokeholds and other measures of force.
"We need to put in place the policies, procedures and the laws that allow not only cities but state governments and the federal government to be able to deal with people who do not follow those laws and that is the problem right now."
"It should not be difficult to deal with people who are acting outside of their sworn duty and their sworn oath."
Go deeper