Trump hits back at Mattis: "I gave him a new life"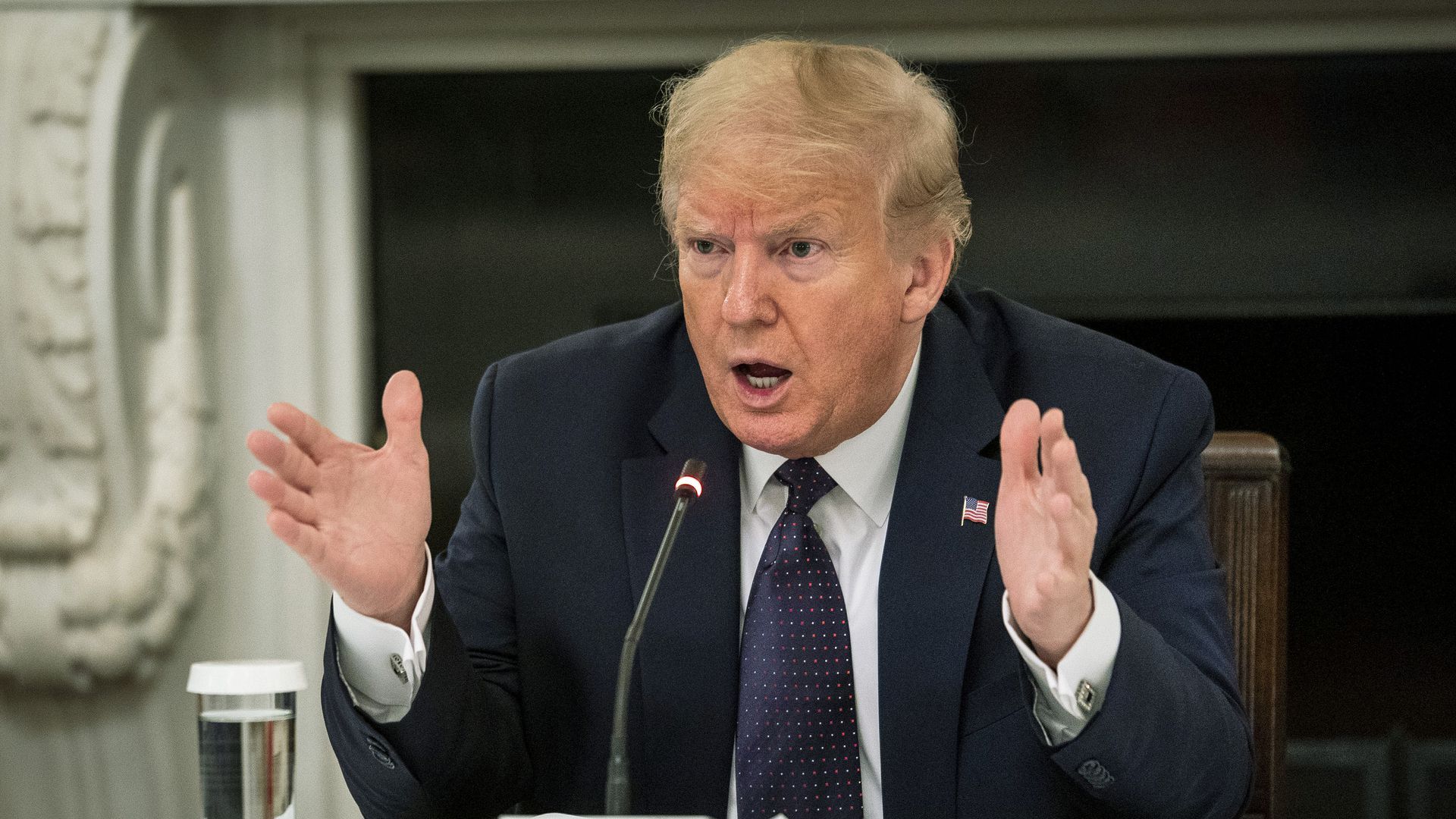 President Trump unloaded on his former defense secretary via Twitter on Wednesday, hours after James Mattis condemned him for making a "mockery of our Constitution" in his response to mass protests in the wake of George Floyd's killing.
What he's saying: "Probably the only thing Barack Obama & I have in common is that we both had the honor of firing Jim Mattis, the world's most overrated General. I asked for his letter of resignation, & felt great about it. His nickname was 'Chaos', which I didn't like, & changed it to 'Mad Dog'"
"His primary strength was not military, but rather personal public relations. I gave him a new life, things to do, and battles to win, but he seldom 'brought home the bacon'. I didn't like his 'leadership' style or much else about him, and many others agree. Glad he is gone!"
Reality check: Trump did not create the "Mad Dog" nickname during his administration as he claimed. News reports as far back as 2004 have used the informal title.
Mattis resigned in 2018 after clashing with Trump on the administration's decision to withdraw U.S. troops from Syria.
Go deeper: James Mattis condemns Trump as a threat to the Constitution
Go deeper