Some call for fewer police, even as streets erupt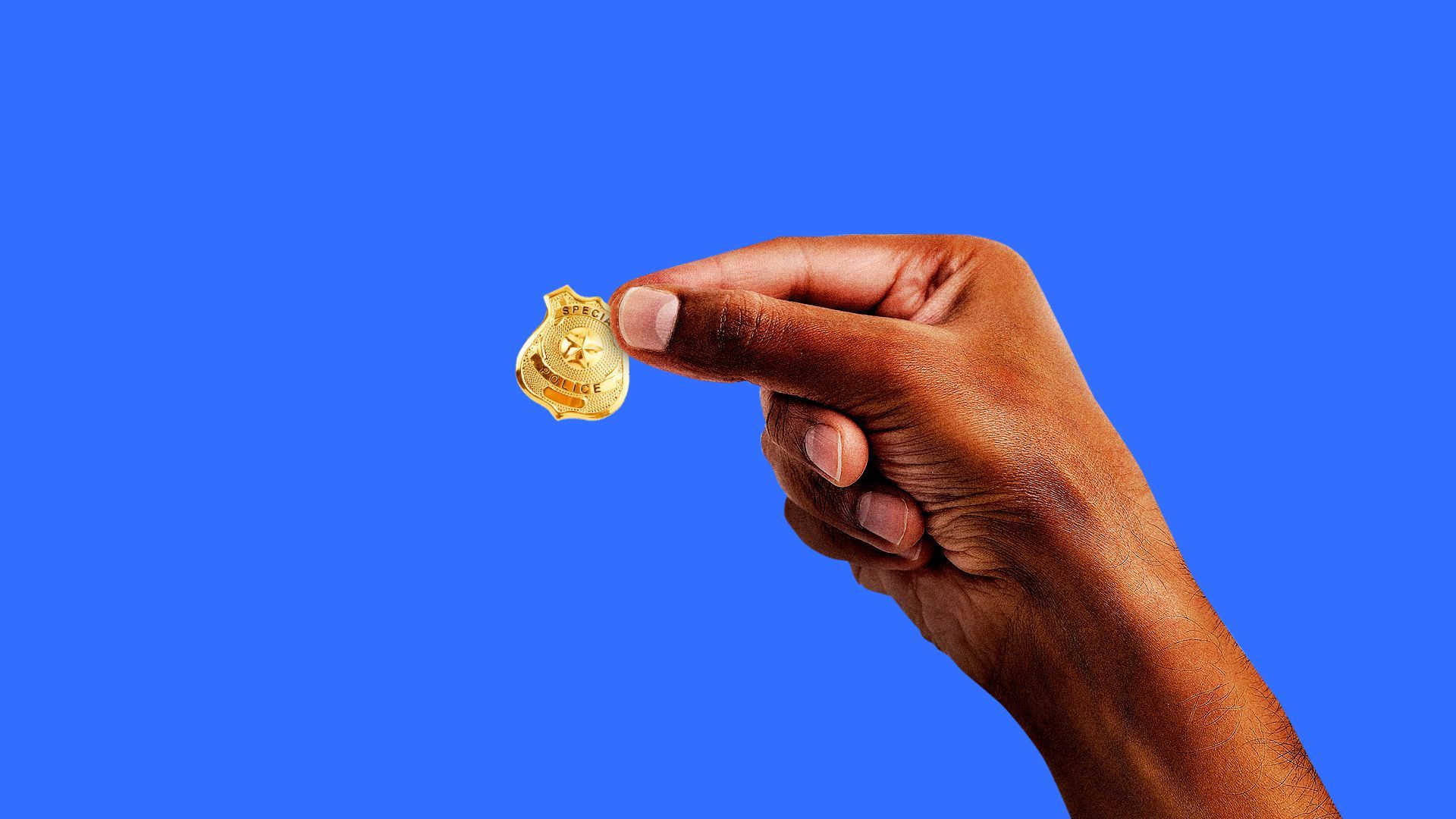 "Defund the police" isn't just a slogan on a protester's sign — it's a political movement to relieve cops of responsibility for managing intractable social problems and shift spending to agencies that are better equipped to handle them.
Why it matters: The aftermath of George Floyd's killing has brought a renewed focus to the two dominant trends in policing: sweeping reforms on one side, militarization on the other. Neither of these responses will make our cities safer or our justice system fairer, civil rights activists argue, because the problems are much broader and deeply entrenched in society.
Driving the news: While elected officials grapple with budget crises caused by coronavirus shutdowns, activists in some large cities say the time is right to "defund" police departments and redirect money toward schools, housing and social services.
The big picture: Police are being asked to handle every societal failure. American cities withdrew funding for the homeless, the mentally ill, drugs and education, then left it to the police to manage the consequences of those decisions. That's how homeless veterans wind up in jail and cops maintain order in schools.
"This is a political problem, not a policing problem," says Brooklyn College professor Alex Vitale, a police scholar for 20 years and author of "The End of Policing."
The problem with police reform efforts, Vitale says, is that they assume the problem lies with a few bad apples and that retraining the force will rebuild public trust.
Yes, but: Other officials say the looting, vandalism and arson over the past week shows precisely why cities need a large police force.
Go deeper