De Blasio defends NYPD: Protesters should've "gotten out of the way"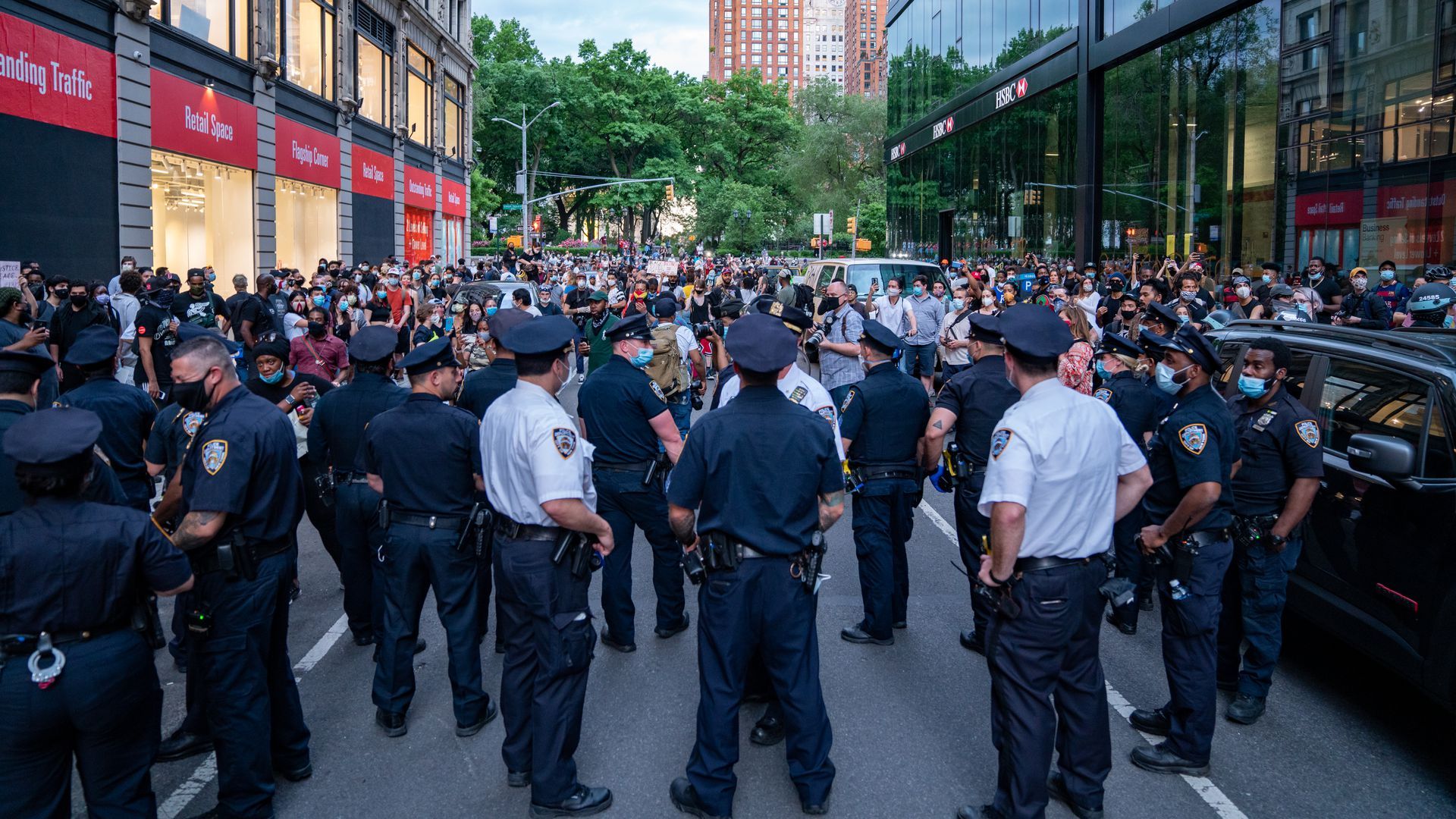 Rep. Alexandria Ocasio-Cortez (D-N.Y.) blasted New York City Mayor Bill De Blasio via Twitter early Sunday for defending the NYPD after video emerged of some officers driving their cars into a group of protesters.
The state of play: In the clip, New York Police Department cars are surrounded by protesters before driving into the crowd, forcing some of the demonstrators to the ground. Per a New York Times reporter, De Blasio responded by saying: "If those protesters had just gotten out of the way, and not created an attempt to surround that vehicle we would not be talking about this situation."
Calls for de Blasio to resign from his post as mayor of New York City trended on Twitter following his response to the incident.
De Blasio also said, "It is a troubling video, and I wish they hadn't done that, but we have to be clear... they were being surrounded by a violent crowd," per Spectrum News NY1's Gloria Pazmino.
What they're saying: Ocasio-Cortez called De Blasio's comments "unacceptable."
"As mayor, this police department is under your leadership. This moment demands leadership & accountability from each of us. Defending and making excuses for NYPD running SUVs into crowds was wrong. Make it right. De-escalate." she tweeted.
"Running SUVs in crowds of people should never, ever be normalized. No matter who does it, no matter why."
Watch the clip:
Editor's note: This article has been updated with Ocasio-Cortez's comments
Go deeper