Pennsylvania Sen. Casey calls for action plan to contain coronavirus infections in nursing homes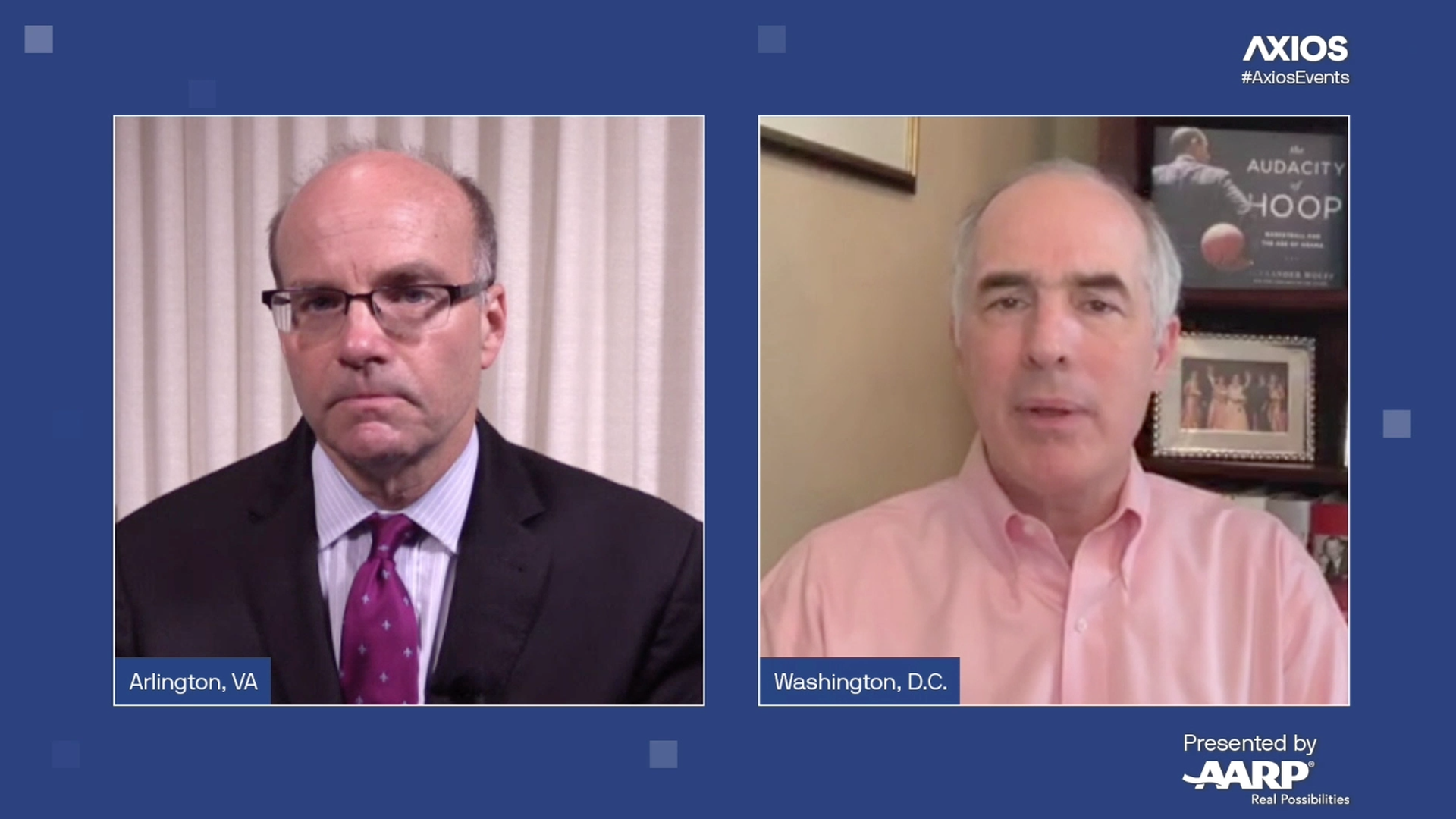 The federal government needs to provide more oversight when it comes to monitoring nursing homes during the coronavirus pandemic, Sen. Robert Casey (D-Pa.) told Axios' Mike Allen on Thursday during an Axios digital event.
What Casey is saying: "Tens of thousands of people are dying in nursing homes without an action plan, which has to start at the federal level — the administration and Congress doing more to combat this problem."
More than 36,000 people in nursing homes have died from complications of the coronavirus.
Casey said the action plan should include more resources and funding for testing, protective personal equipment, and hiring more nurses, doctors and certified assistants at nursing homes.
Casey, who has introduced legislation to create and fund such a plan, said, "That would include new reasons for Medicaid and because of that, there is a lot of Republican resistance."
An aide to Senate Majority Leader Mitch McConnell said in an email that "coronavirus legislation Congress has passed addresses this issue and nursing homes just received $4.9 billion."
The feeling of isolation is also negatively affecting nursing home residents, according to Casey.
When visitors are allowed, "That resident feels that they are connected to someone. It breaks apart that isolation and at least reduces it.
"The family member or members, plural, becomes the eyes and ears of that person, if the care isn't good or if the resident has a question."
Go deeper