Live updates: Crewed SpaceX launch postponed due to weather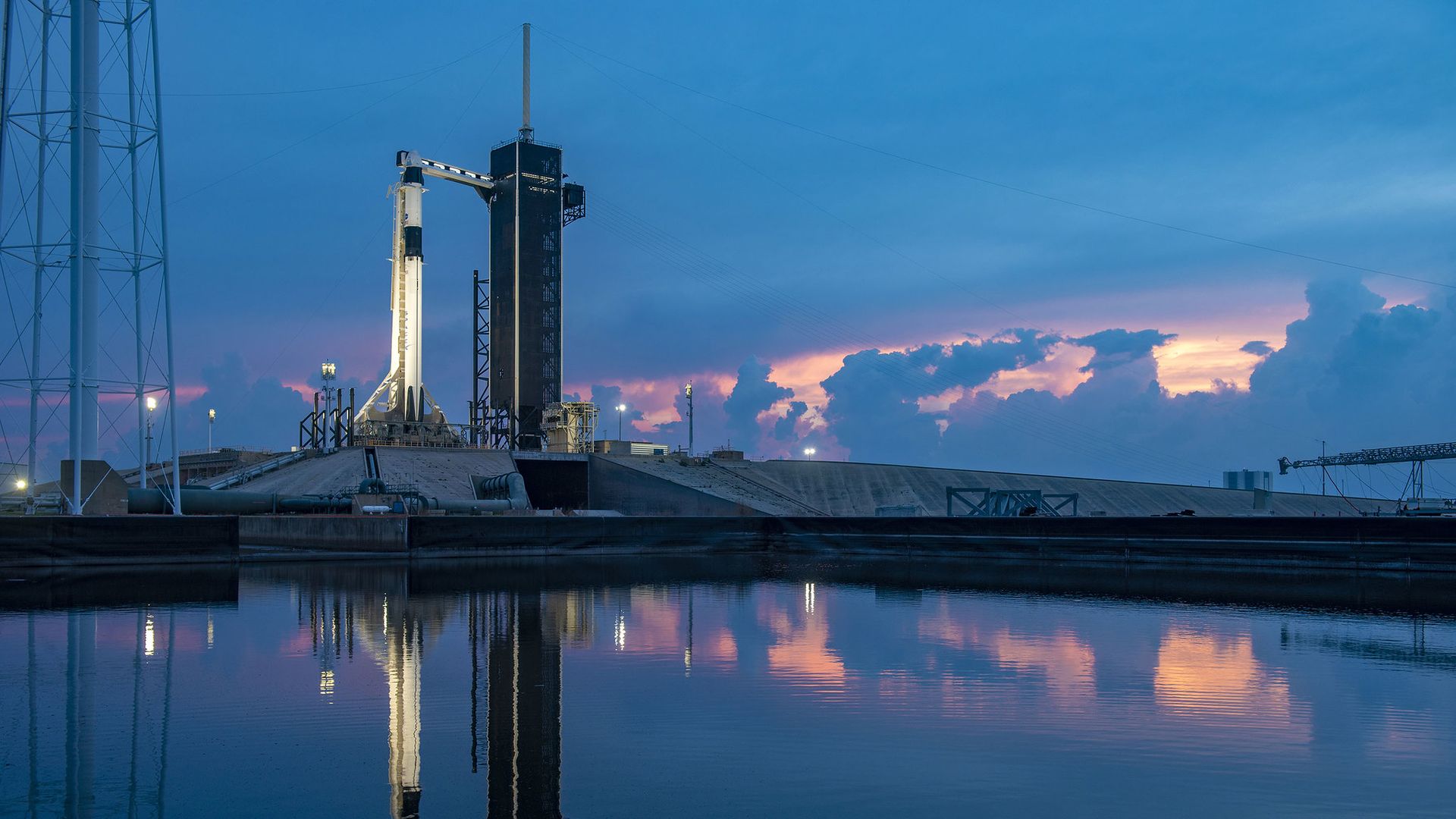 SpaceX's attempt to launch NASA astronauts Doug Hurley and Bob Behnken has been postponed due to weather. They could attempt to launch again as soon as Saturday.
Why it matters: If all goes well, the launch — now expected to happen at 3:22 p.m. ET on Saturday — will mark the first time a private company has successfully launched people to orbit and the first crewed, orbital rocket launch from the U.S. in 9 years.
The latest: SpaceX was proceeding toward launch until about 17 minutes before liftoff when the attempt was called off due to bad weather in the area.
What they're saying: On Wednesday, SpaceX founder Elon Musk admitted that he didn't necessarily think that SpaceX would get to this moment.
"I didn't even dream that this would come true," Musk said during a NASA TV interview.
Musk also said he spoke to the astronauts' families ahead of launch, telling them — "We've done everything we can to make sure your dads come back okay."
The big picture: This is SpaceX's final test flight ahead of being fully certified for operational missions to the space station.
This mission and those to come are expected to end NASA's reliance on Russia's Soyuz spacecraft for launches to the station, bringing back crewed, orbital launches to the U.S. for the first time since the end of the space shuttle program in 2011.
Go deeper:
Go deeper