April retail sales drop record 16.4% amid coronavirus pandemic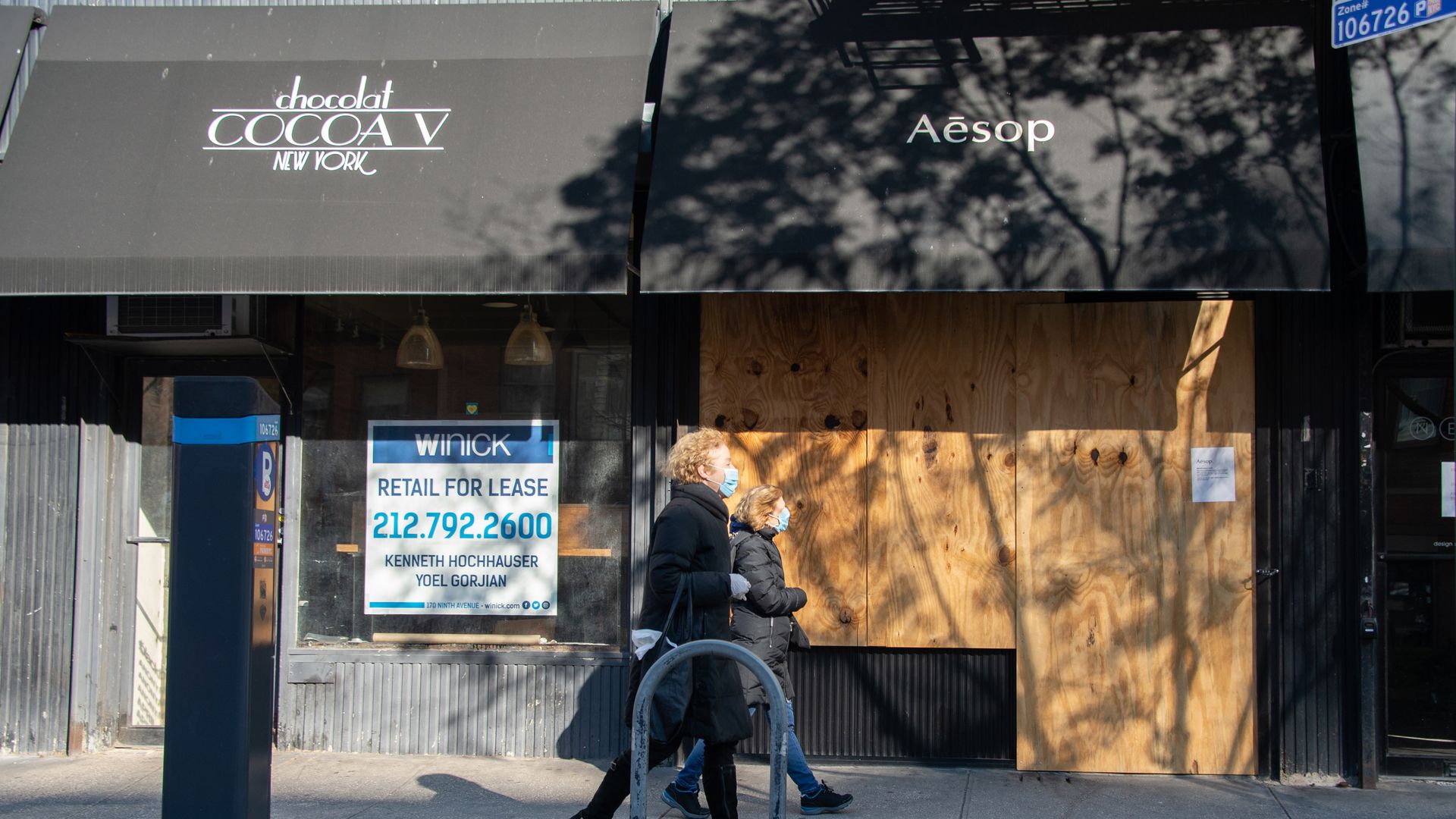 U.S. retail sales fell 16.4% in April, even worse than the previous record fall set in March, as consumers pulled back on spending during the coronavirus economic lockdown.
Why it matters: It's another indication of how the pandemic is curtailing consumer spending, which is the main driver of the U.S. economy, as people stay home and a record number of Americans are out out work.
By the numbers: The report, which reflects a full month of state-mandated closures for businesses, is worse than the 12.3% monthly drop economists expected.
Strip out car sales, and April's retail figures come in at an even worse 17.2%.
Details: Except for online retailers, all retail categories — including auto dealers, furniture shops and clothing stores — suffered declines that would have been unfathomable before the coronavirus.
Clothing store sales collapsed 79% from March, and 89% from a year ago.
Food and beverage stores, a group that includes grocery stores, fell 13.1% from last month's big boost, when Americans raced to fill their pantries. That's an indication that the panic-buying has eased.
Yes, but: Looking at how the category did versus this time last year, it's one of the few that is faring better now in a pandemic environment. Sales are up 12% from last year.
Go deeper