Tesla files lawsuit in attempt to reopen California factory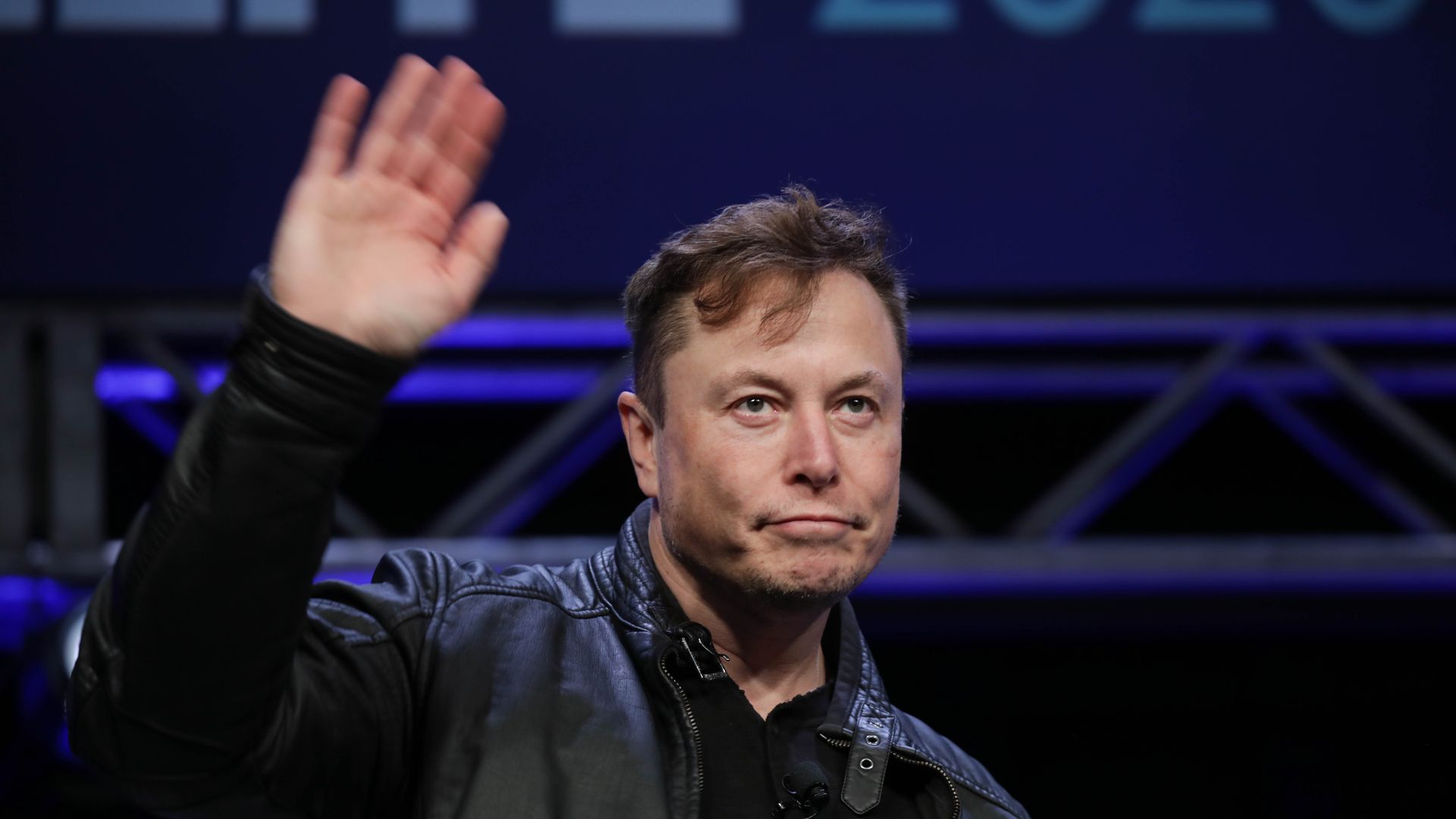 Tesla filed a federal lawsuit Saturday in a bid to restart operations in its factory in Fremont, California — a step that came on the same day CEO Elon Musk threatened to move the company's headquarters out of the state.
Driving the news: The electric automaker's suit against Alameda County calls local officials' refusal to allow the factory to reopen a "power grab" that defies Gov. Gavin Newsom's policies on industry operations and constitutional due process rights.
The suit, filed in the U.S. District Court for the Northern District of California, asks a judge for an injunction that would block enforcement of county orders against Tesla and a judgement against the policy.
Where it stands: It followed tweets from Musk earlier in the day announcing the case and stating that Tesla will "now move its HQ and future programs to Texas/Nevada immediately."
"If we even retain Fremont manufacturing activity at all, it will be dependent on how Tesla is treated in the future," he wrote.
The other side: A statement from Alameda County issued before the lawsuit was filed says county officials have been working with Tesla.
"This has been a collaborative, good faith effort to develop and implement a safety plan that allows for reopening while protecting the health and well-being of the thousands of employees who travel to and from work at Tesla's factory," the county said.
"The team at Tesla has been responsive to our guidance and recommendations, and we look forward to coming to an agreement on an appropriate safety plan very soon."
The big picture: The outspoken Musk has been a vocal critic of pandemic-related lockdowns, and in his tweets he accused county officials of "acting contrary to the Governor, the President, our Constitutional freedoms & just plain common sense!"
Nevada is the location of Tesla's battery factory. Tesla does not currently have operations in Texas, but Musk has previously said he's eyeing other places to build the planned Cybertruck and expand production of the Model Y crossover.
For the record: Most U.S. auto factories and supplier plants are only gradually reopening with limited production schedules.
BMW, Hyundai and Kia resumed production at their U.S. plants last week.
Toyota, Honda, Subaru and Volvo will resume beginning on Monday.
Others plan to gradually reopen later this month.
Read the lawsuit via DocumentCloud:
Editor's note: This article has been updated with the lawsuit and further details on the legal action.
Go deeper