ChowNow offers diners memberships to help out restaurants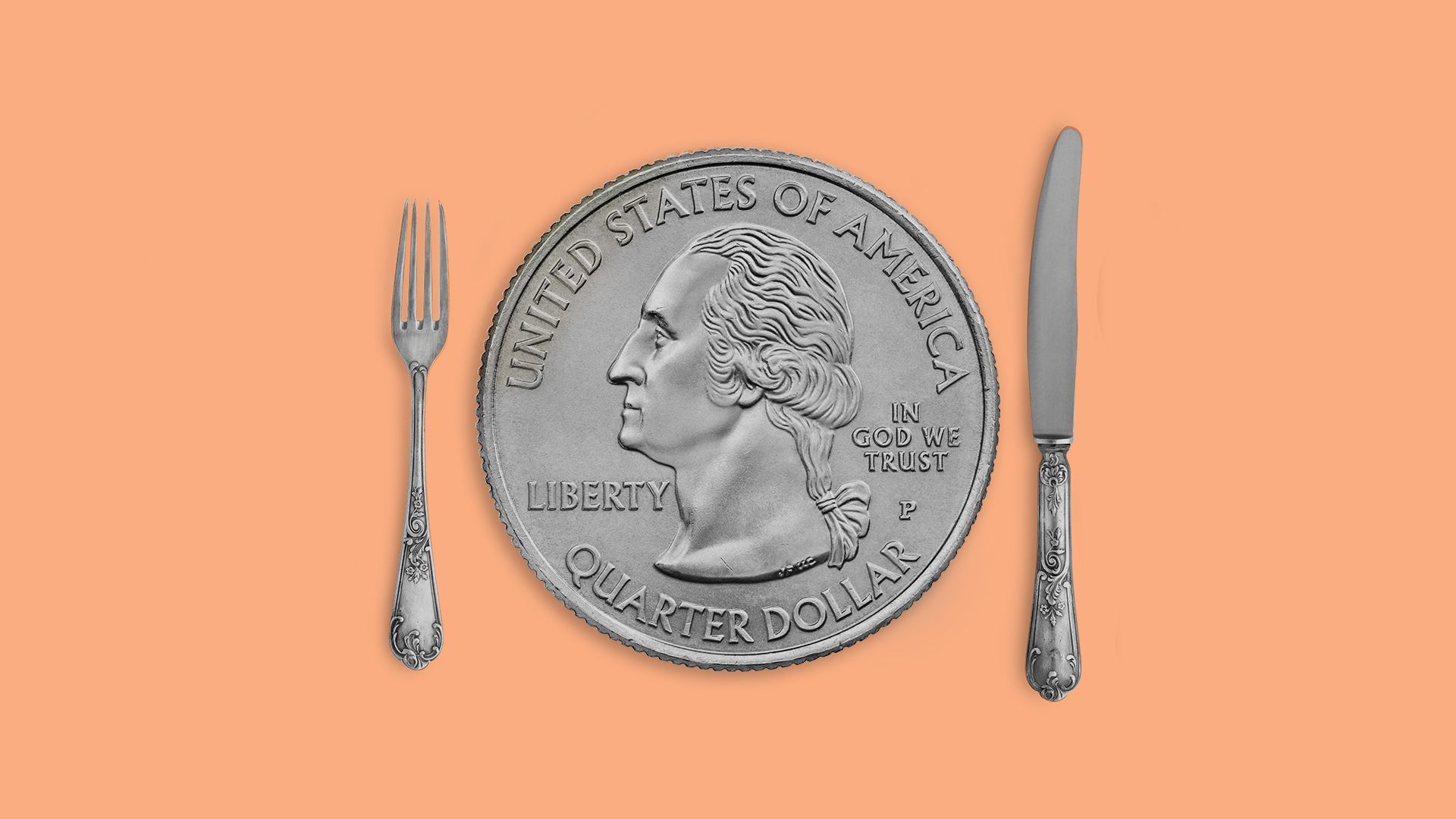 Restaurants are embracing delivery services to help keep them afloat while dining in is barred, but ChowNow, which sells restaurants order-management systems, is offering them a different bet: a membership program.
Why it matters: How well restaurants can withstand the current circumstances will determine whether they'll be around when we get back to eating out — and that could be months, a year or even longer from now.
How it works: Customers select from three membership tiers, and in exchange for an upfront fee, they get access to a set discount (between 15% and 25%) every time they order from the restaurant for a year.
Restaurants get to keep the entire membership fee, which more than makes up for the discounts customers get, says ChowNow CEO Chris Webb. A customer who signs up for a $100 membership for a 25% discount would have to order $400 worth of food in a year to recoup their upfront fee.
Scottish Bakehouse in Massachusetts brought in nearly $7,000 in membership fees in just a couple of weeks of testing the program.
Between the lines: The goal is to incentivize customers to order more frequently from a particular restaurant, both to feel like they're getting what they paid (upfront) for, and because they're getting a discount.
While food delivery services like Postmates already have membership programs that let customers skip the delivery fees on participating restaurants, Webb tells Axios that the company wanted to stick to providing tools to restaurants instead of making itself the product. "You crave a restaurant," he says. "You don't crave GrubHub... or any of the other apps."
Webb also argues that this is a better alternative than third-party delivery services, which charge restaurants a commission on every order (which has prompted at least San Francisco to cap those fees). Most orders ChowNow processes are for customer pick-up (even for the membership program) and restaurants that do delivery tend to do so with their own staff, he says.
Go deeper