Imminent GDP numbers will quantify severity of America's economic collapse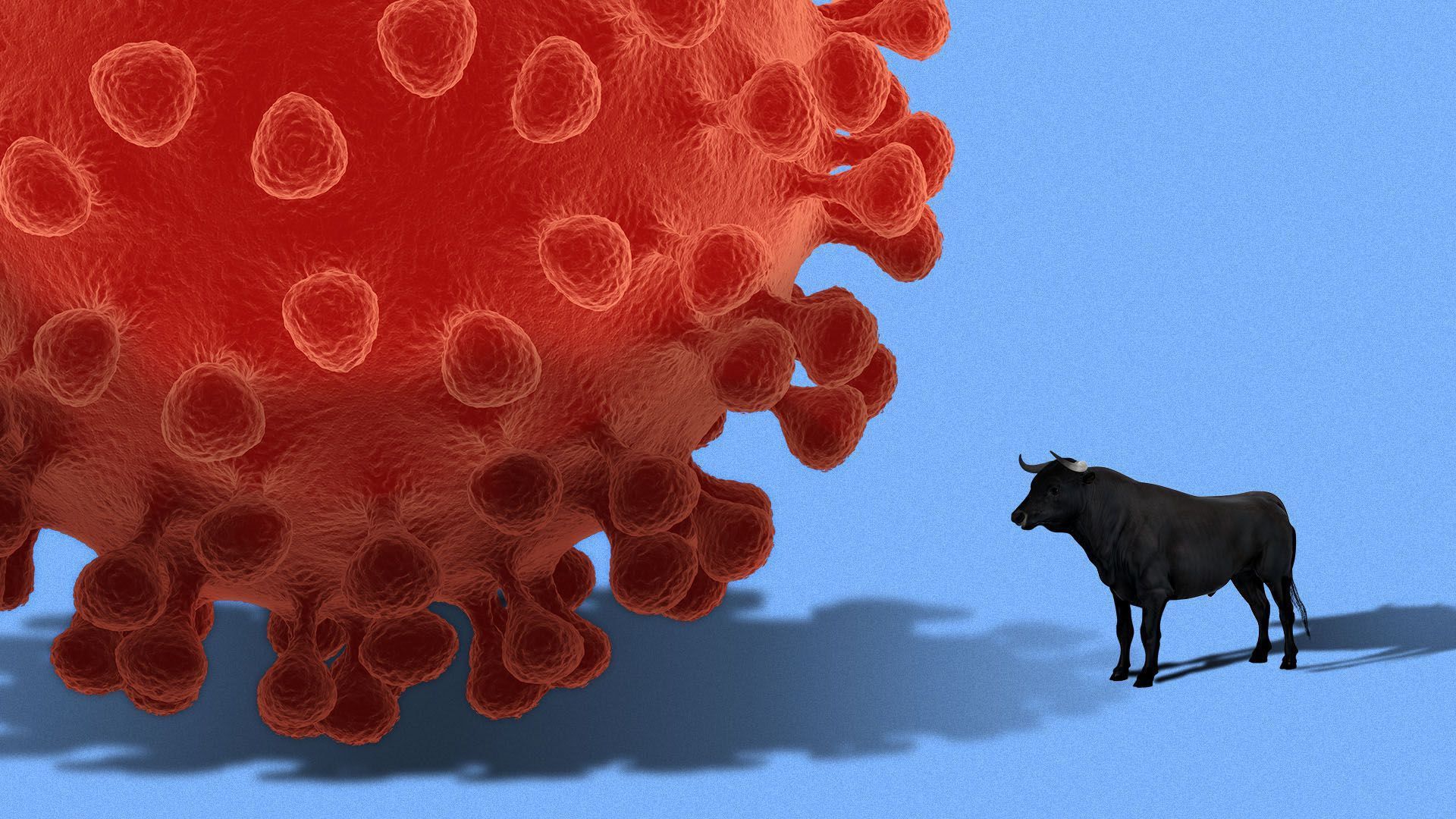 U.S. first quarter GDP data comes out on Wednesday. Estimates are all over the map for how the economy held up through the end of March — while most of the quarter was fine, the last couple of weeks were terrible.
Why it matters: The economy is undeniably in a recession, though official data is slow to confirm that. The Q1 figures will begin to quantify the damage.
Analysts' forecasts range enormously, between +1.9% annualized growth on the high end and -10% on the low end. The median forecast, per FactSet, is for a 3.5% annualized drop. There hasn't been a decline that steep since 2009.
Data for the current quarter will certainly be far uglier. That will be released on July 30.
Go deeper