Universities try to offset massive losses with layoffs and furloughs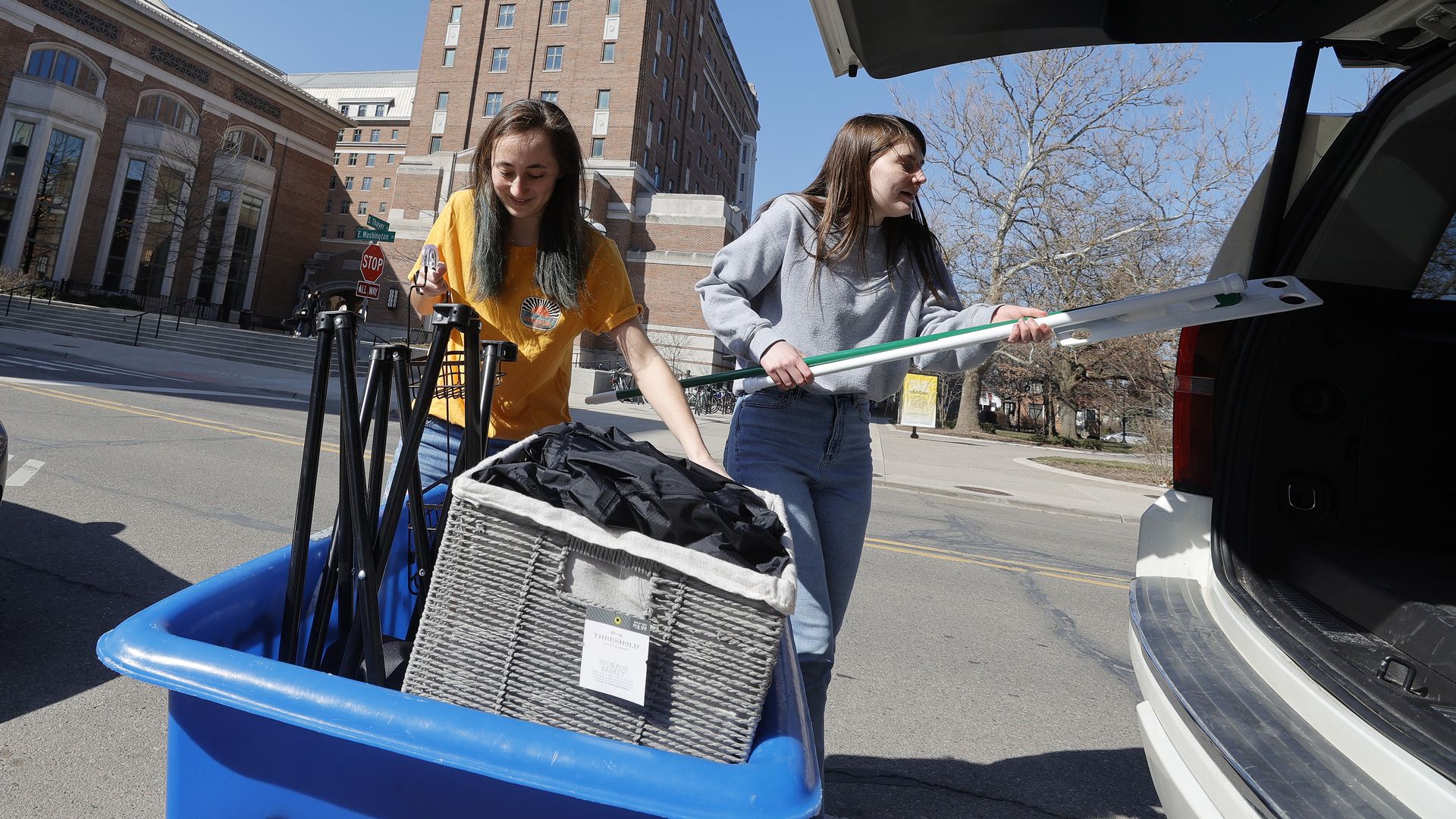 Universities across the U.S. are predicting massive revenue losses as uncertainty looms over whether it will be safe enough for students, staff and faculty to return to campus in the fall.
Why it matters: A number of colleges will furlough and lay off workers to offset budget cuts and operating costs amid the coronavirus pandemic.
The losses are accumulating as students demand tuition, room and board, and other fee refunds from the spring semester, claiming online classes are a lesser value compared to in-person learning, Inside Higher Ed reports.
What's happening: An estimated 14 million students were sent home this semester, CNBC reports, putting faculty and other jobs on the chopping block to help offset losses.
Go deeper: College students rebel against full tuition
Go deeper