How the 49ers' Super Bowl loss may have slowed the spread of coronavirus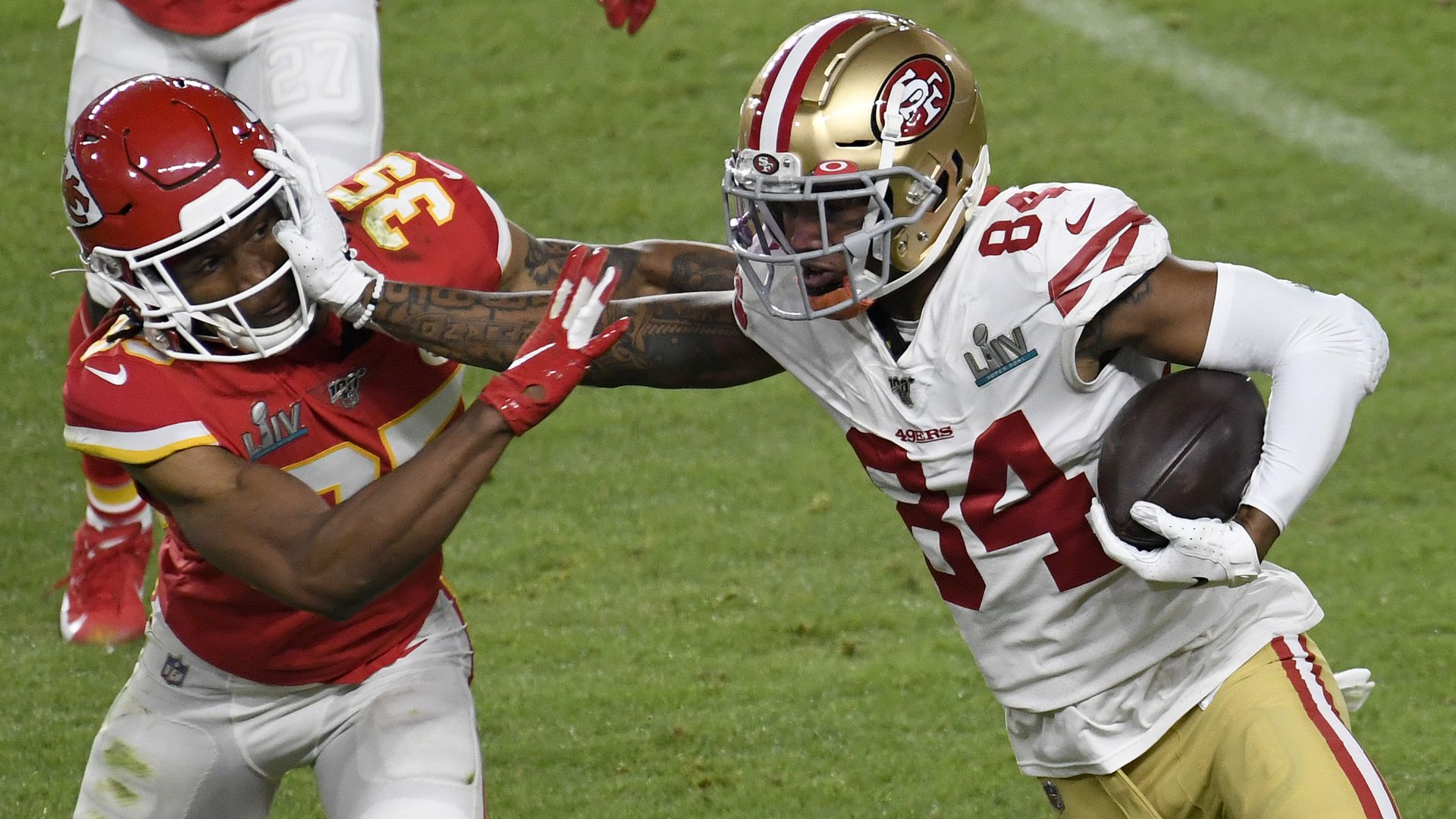 The Kansas City Chiefs' comeback Super Bowl win against the San Francisco 49ers in February may have limited the spread of the coronavirus by preventing a championship parade in the Bay Area, the Wall Street Journal reports.
Why it matters: The hundreds of thousands of fans celebrating in the streets of San Francisco would have created a prime environment for a contagious virus to spread. The parades in Oakland for the Golden State Warriors' recent championships attracted crowds of between 500,000 to 1.5 million fans, according to WSJ.
The backdrop: Medical experts had only identified a few cases of the virus in the U.S. on Feb. 2 — the day of the Super Bowl — but Santa Clara County in California reported its second case that morning.
Neighboring San Benito County also confirmed person-to-person transmission of the virus between a man who'd recently traveled to Wuhan, China, and his wife later that day.
What they're saying: "It may go down in the annals as being a brutal sports loss, but one that may have saved lives," Bob Wachter, the chair of UCSF's department of medicine, told WSJ.
The big picture: San Francisco is considered the model for containing the virus early in the U.S. and flattening the curve of patients admitted to emergency rooms.
The Bay Area has reported more than 5,300 cases and 146 deaths from the virus, according to Johns Hopkins University data.
Go deeper