AOC says Biden campaign hasn't reached out to her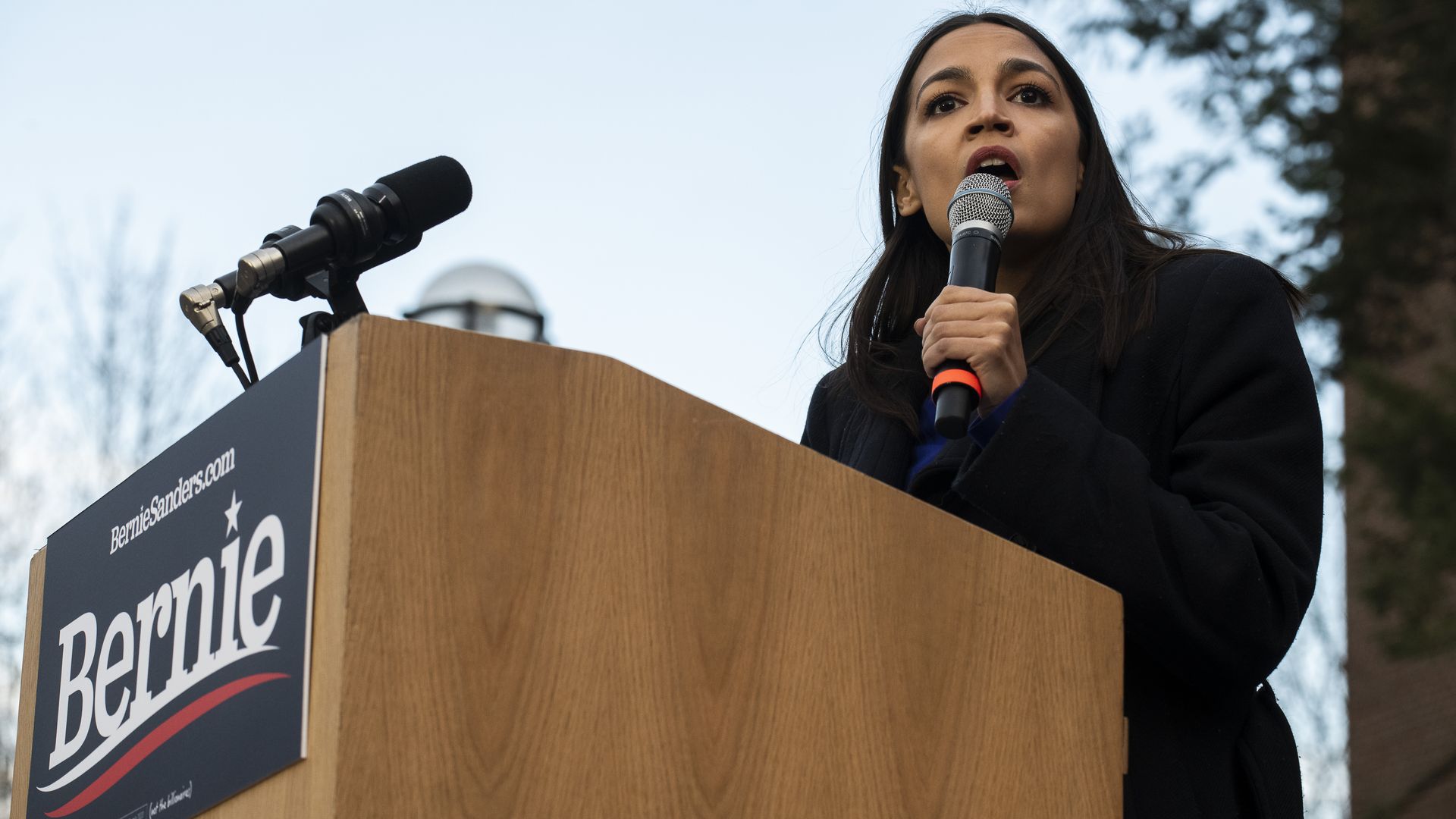 Rep. Alexandria Ocasio-Cortez (D-N.Y.) told the New York Times that Joe Biden's 2020 presidential campaign has yet to reach out to her after Bernie Sanders suspended his run last week.
Why it matters: Ocasio-Cortez, who was a Sanders surrogate, is a key leader of the progressive wing of the Democratic Party, which Biden needs to win over before November.
What she's saying: "There's this talk about unity as this kind of vague, kumbaya, kind of term. Unity and unifying isn't a feeling, it's a process," she told the Times.
"And what I hope does not happen in this process is that everyone just tries to shoo it along and brush real policies — that mean the difference of life and death or affording your insulin and not affording your insulin — just brush that under the rug as an aesthetic difference of style."
"The whole process of coming together should be uncomfortable for everyone involved — that's how you know it's working. And if Biden is only doing things he's comfortable with, then it's not enough."
The big picture: Ocasio-Cortez also said that she believes that eventual unity will require a conversation that "Bernie and [Elizabeth] Warren and other folks are a part of as well."
"I want to respect [Biden's] win, he won because of his coalition building, he won because of his service, he won for a lot of different reasons — but I don't think he won because Americans don't want Medicare for All."
The bottom line: "I know the goal ultimately is to win. And I'm not trying to needle as a way of making a point or to score points. I want to win. And I want to make sure that we win broadly."
Go deeper