Stocks drop 4% after Trump's coronavirus warning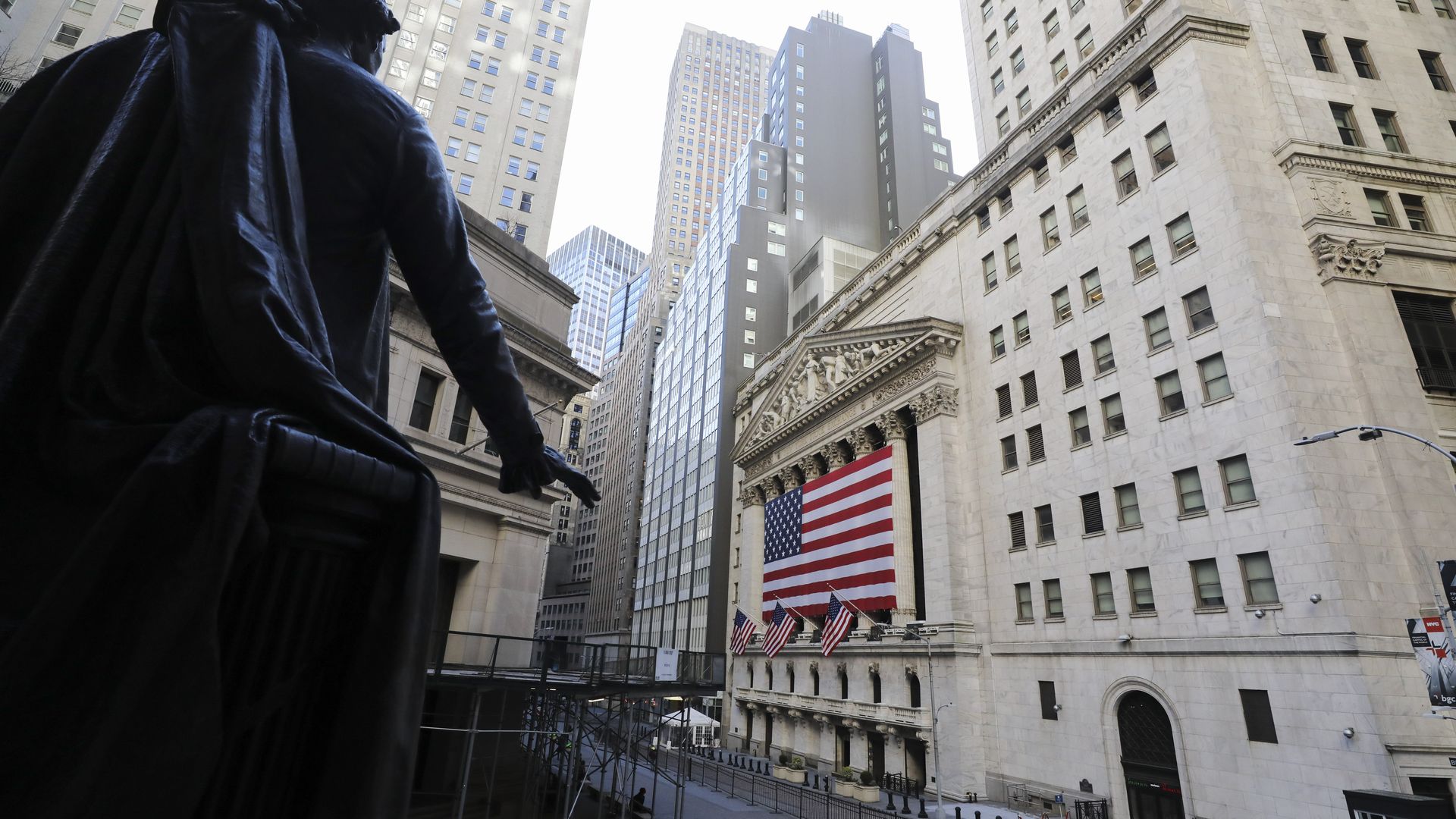 Stocks closed more than 4% lower on Wednesday, continuing a volatile stretch for the stock market amid the coronavirus outbreak.
Between the lines: The declines come after President Trump on Tuesday braced the country for a "very painful" few weeks "like we've never seen before," as COVID-19 cases continue to spike across the U.S. and the economy remains largely shut down.
By the numbers: The S&P 500, Nasdaq and Dow fell about 4.4%.
The S&P 500 kicked off the second quarter with its biggest drop in roughly two weeks. There was optimism about the coronavirus relief package, which will blunt some pain for businesses as states encourage people to stay home.
The S&P shed 20% in the first quarter, its worse quarterly decline since 2008.
Go deeper