Stocks plunge 7% at close of Wall Street's brutal day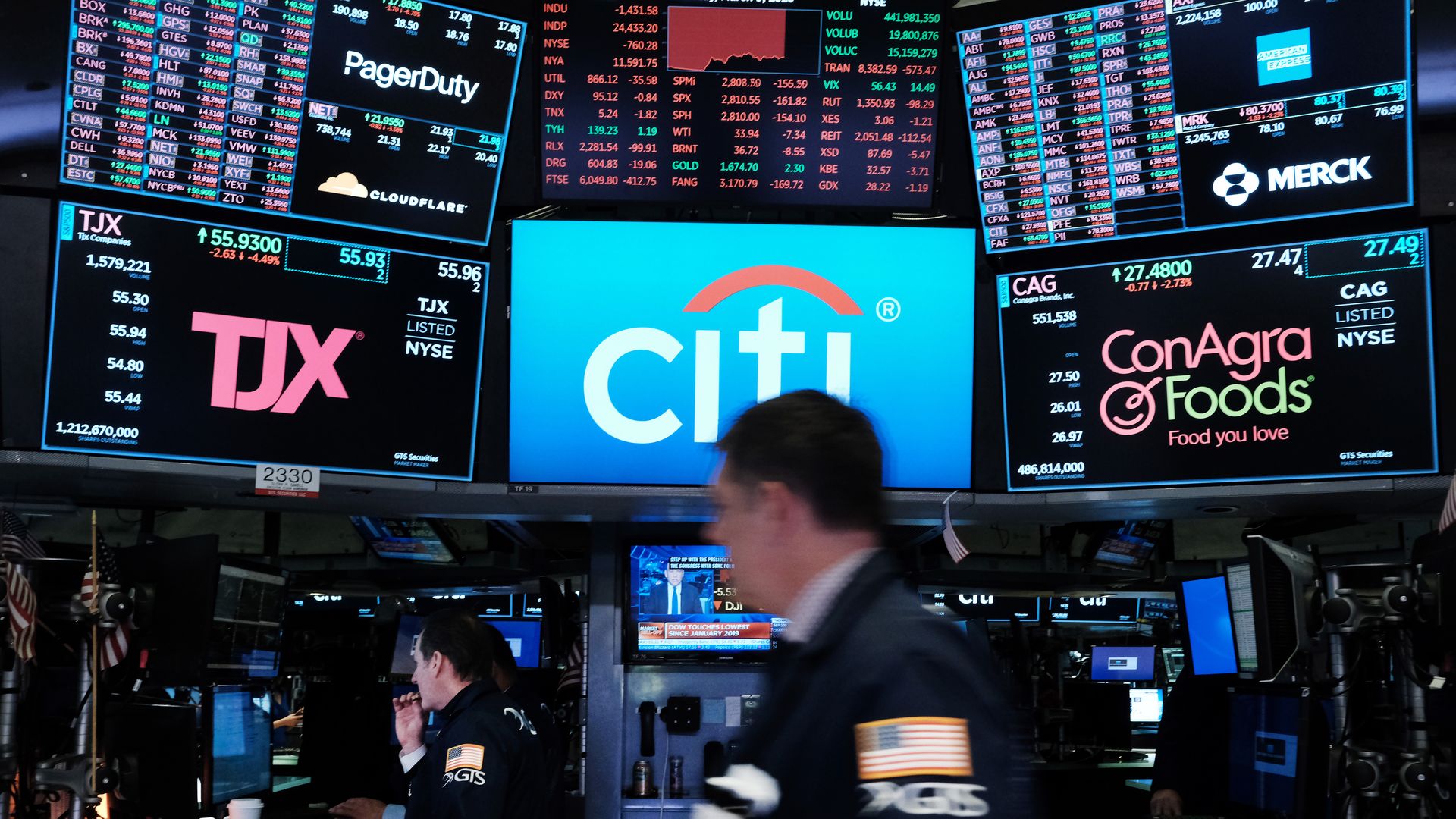 U.S. stocks closed more than 7% lower on Monday, after a wild day for the stock market that saw a rare halt in trading.
Why it matters: The sell-off reflects serious fears that the oil price drop and the coronavirus could throw the economy into a recession.
By the numbers: Wall Street saw its most dramatic day since the depths of the financial crisis.
The S&P 500 closed down 7.6%, while the Nasdaq Composite sank 7.3%. The Dow Jones Industrials Average closed down 7.8% (or more than 2,000 points).
Oil prices dropped over 20%.
Investors are fleeing to safe-haven assets. In a sign of the high demand for government bonds, the yield on the U.S. 10-year note — the benchmark government bond — fell to new lows.
Between the lines: Wall Street is on the brink of ending its decade-long bull market run. As of Monday's close, the S&P 500 is 18% below its record high. (A 20% decline from record levels would technically end the bull market.)
Of note: Today is the 11th anniversary of the stock market's bottom.
The bottom line: Investors aren't confident in the fate of the global economy. There are more and more calls that a recession is inevitable.
"You have coronavirus fears underway, which were already threatening a global recession," Seema Shah, a strategist at Principal Global Investors, which oversees nearly $500 billion in assets, tells Axios.
"Against that backdrop, to then have the oil price shock is something global markets and the global economy weren't even close to prepared for."
Go deeper