The environmental impact of Fluffy and Rover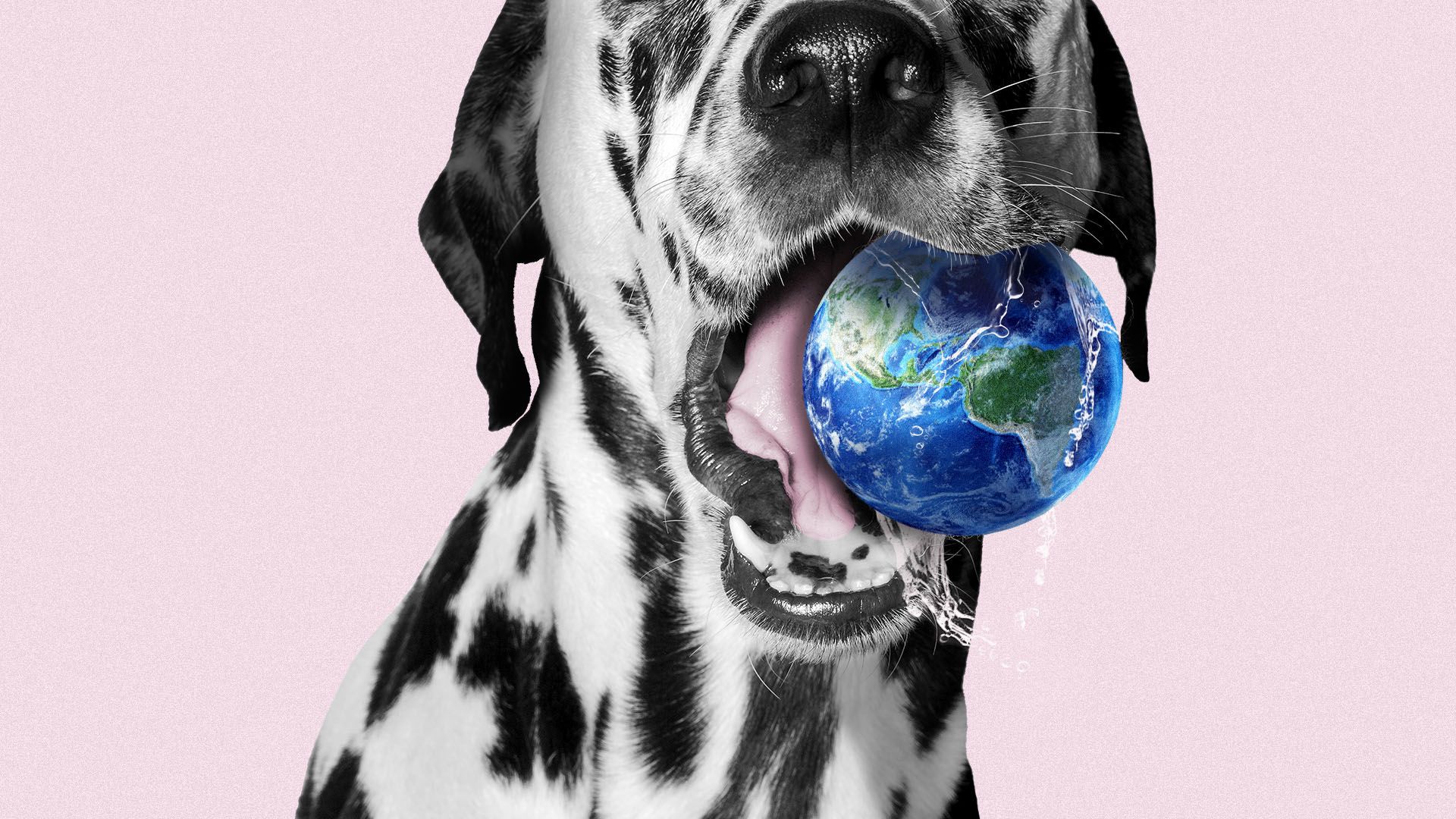 The 163 million dogs and cats in the U.S. ate one-quarter of the 94.3 billion pounds of meat the country produced in 2015, or as much as 62 million Americans did, according to estimates by UCLA professor Gregory Okin.
Why it matters: Raising that meat generated greenhouse gas emissions equivalent to 64 million tons of carbon dioxide, or as much as the yearly emissions of 12.3 million passenger vehicles. U.S. pet ownership has increased since 2015 when the pet census was taken and Okin made his calculations. As the number of pets has increased, so have emissions.
By the numbers: In 2018, there were...
Yes, but: Because cats are carnivores, animal-nutrition specialists believe going vegetarian or vegan is not a healthy option.
What's new: More pets are increasingly feasting on high-end foods, which contain high-quality meat and require more land, water, fossil fuels, phosphate, biocides and pesticides to produce.
Owners can shrink their pets' dietary footprint by reducing the amount they're fed.
The bottom line: "This analysis does not mean that dog and cat ownership should be curtailed for environmental reasons, but neither should we view it as an unalloyed good," UCLA's Okin concludes.
Go deeper:
Go deeper