Trump names Mark Meadows as White House chief of staff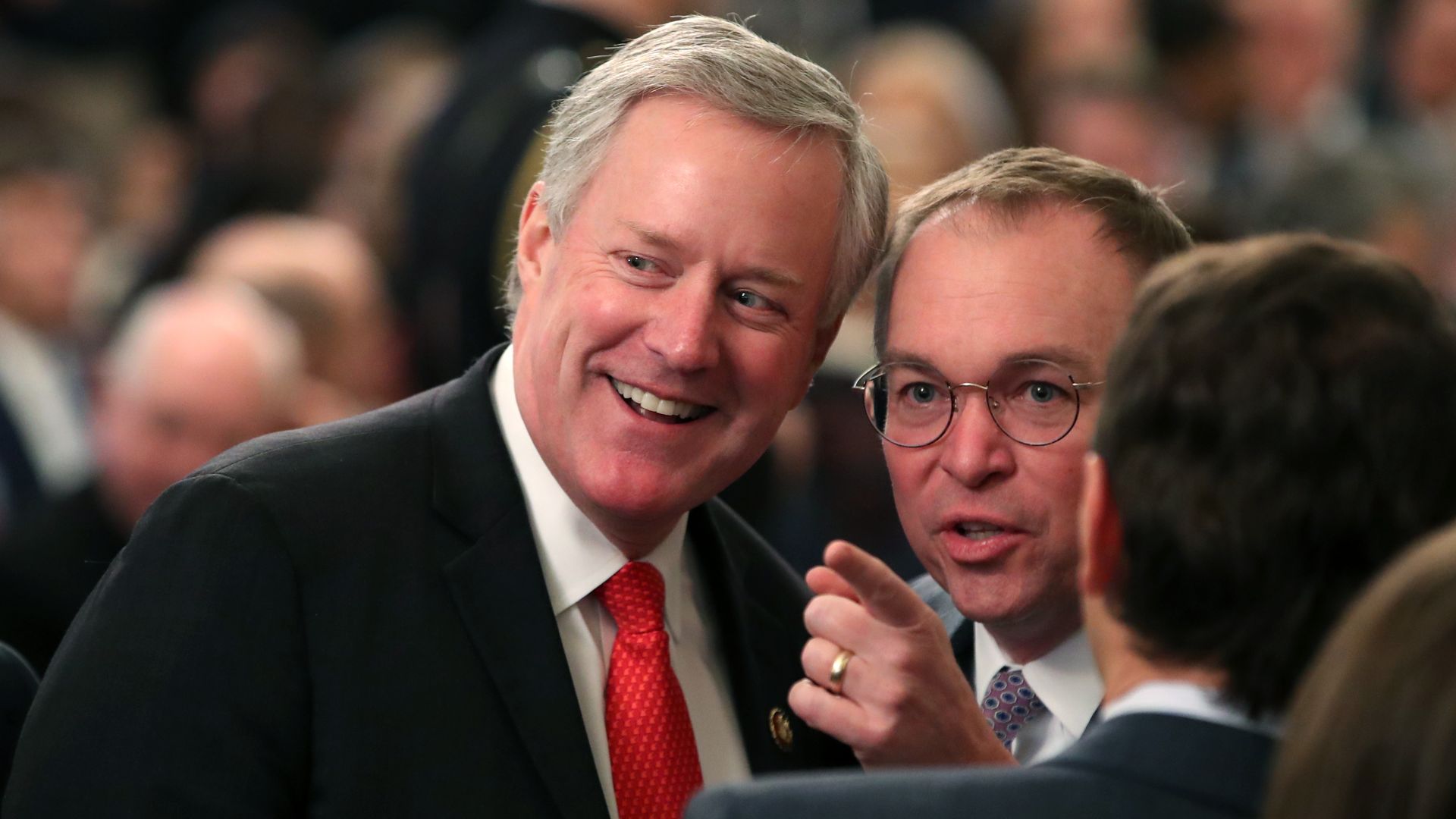 President Trump announced on Friday that he will replace acting White House chief of staff Mick Mulvaney with Rep. Mark Meadows (R-N.C.)
Why it matters via Axios' Alayna Treene: Meadows recently announced his plans to retire from Congress, and hinted at a job in the Trump administration. Trump trusts Meadows, and has appreciated his fierce and public loyalty over the past years.
Yes, but: The role under Trump has been minimized, with the president preferring to operate as his own chief of staff.
Details: Mulvaney will become the U.S. special envoy for Northern Ireland, Trump tweeted on Friday.
Flashback: Trump previously floated the idea of installing Meadows in the role in 2018, as a replacement for former White House chief of staff John Kelly.
What he's saying:
"It's an honor to be selected by President Trump to serve alongside him and his team. This President and his administration have a long list of incredible victories they've delivered to the country during this first term, with the best yet to come—and I look forward to helping build on that success and staying in the fight for the forgotten men and women of America.
In particular, I want to recognize my friend Mick Mulvaney. Mick is smart, principled, and as tough a fighter you'll find in Washington, D.C. He did a great job leading the President's team through a tremendous period of accomplishment over the last year plus.
— Rep. Mark Meadows wrote in a Friday evening statement
Go deeper: Rep. Mark Meadows to retire in 2020
Go deeper