Sequoia Capital calls coronavirus "the black swan of 2020"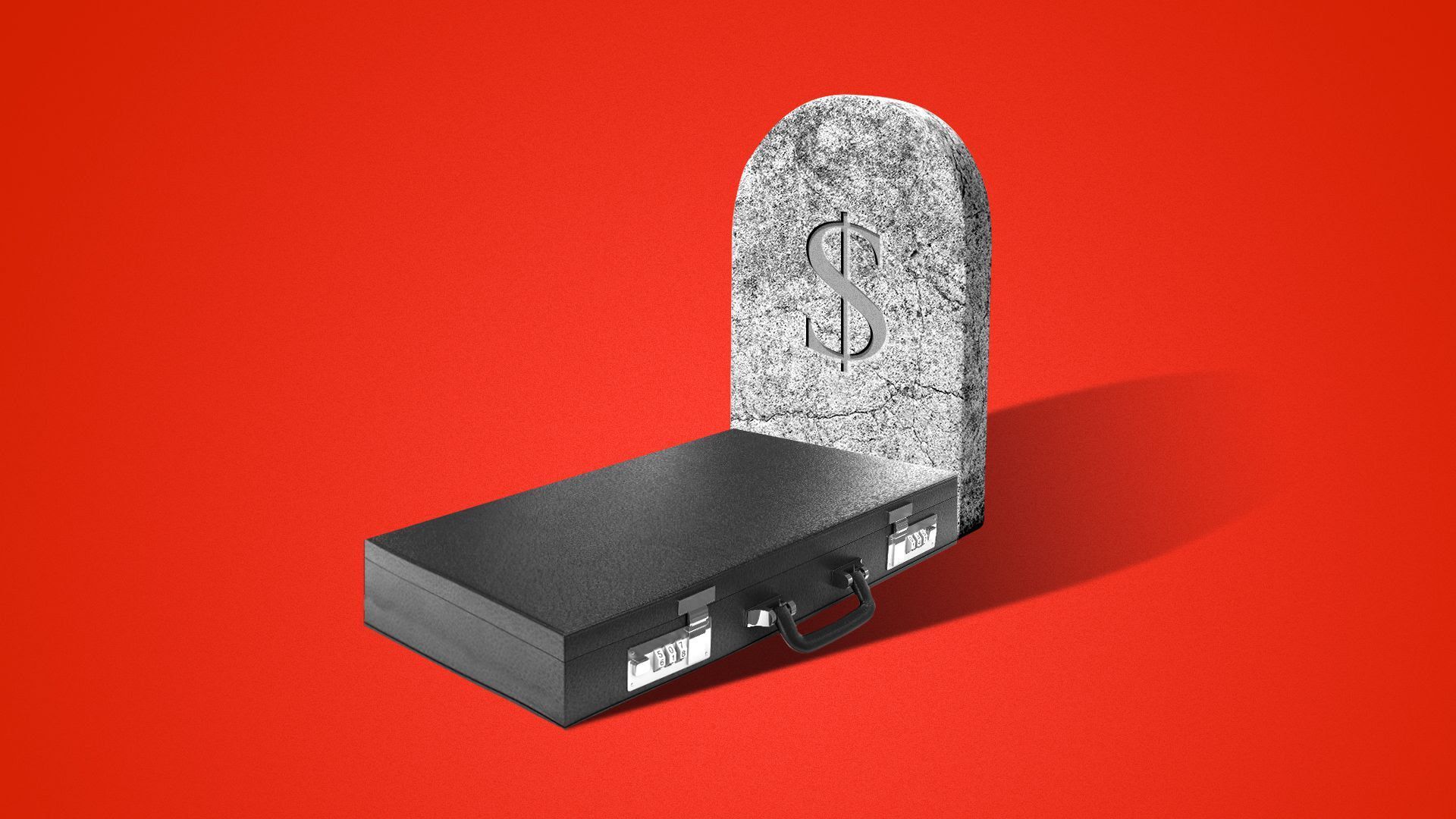 Sequoia Capital issued a dire warning Thursday to portfolio company CEOs about the business impacts of the coronavirus, suggesting that they "question every assumption" about their businesses, including cash runway, headcount, sales forecasts, and the availability of future funding.
Why it matters: Sequoia, an early investor in Airbnb and Google, is no Chicken Little. The last time it did something similar was more than 11 years ago, at the peak of the financial crisis, via its famed "RIP Good Times" slide deck.
Sequoia partner Roelof Botha tells me that the firm's goal is to "sensitize" companies to the potential for compounded risks, something that most people don't intuitively contemplate. He adds that Sequoia isn't recommending layoffs or hiring freezes, but does believe that companies should "become more deliberate about decisions you might otherwise make casually."
Why now? Botha recalls being CFO of PayPal in mid-2000s, when Sequoia partner Michael Moritz raised alarms during a board meeting about the rapidly dehydrating funding environment.
"He told us we needed to focus on cash runway immediately, and suddenly we're wondering if we'll ever be able to raise money again. Man, did that cause us to get our stuff together quickly. It was the same for companies in 2008. This time we might only be helping buy companies two or three or four weeks instead of six months, but it's better than doing so once it's already too late."
Botha does not currently expect portfolio companies to fail due to the economic fallout from coronavirus — believing it was a more present danger in 2008/2009 — although Sequoia's memo does note how some companies have seen sharp growth rate decreases and are now at risk of missing their first quarter projections.
Sequoia is also making some changes of its own. The global firm had already relocated its annual limited partner meeting from India to Silicon Valley, but now has decided to do it virtually.
It also is curtailing international travel (albeit not banning it entirely), and also cutting back on domestic trips. Sequoia's U.S. offices remain open for now, but Botha believes that the "Bay Area is at risk of people being asked to work from home if they can."
The bottom line: Sequoia is saying publicly what many investment firms have been telling CEOs privately: It's now prudent to prepare for the worst.
Go deeper