The parallels between Jack Dorsey and Jack Welch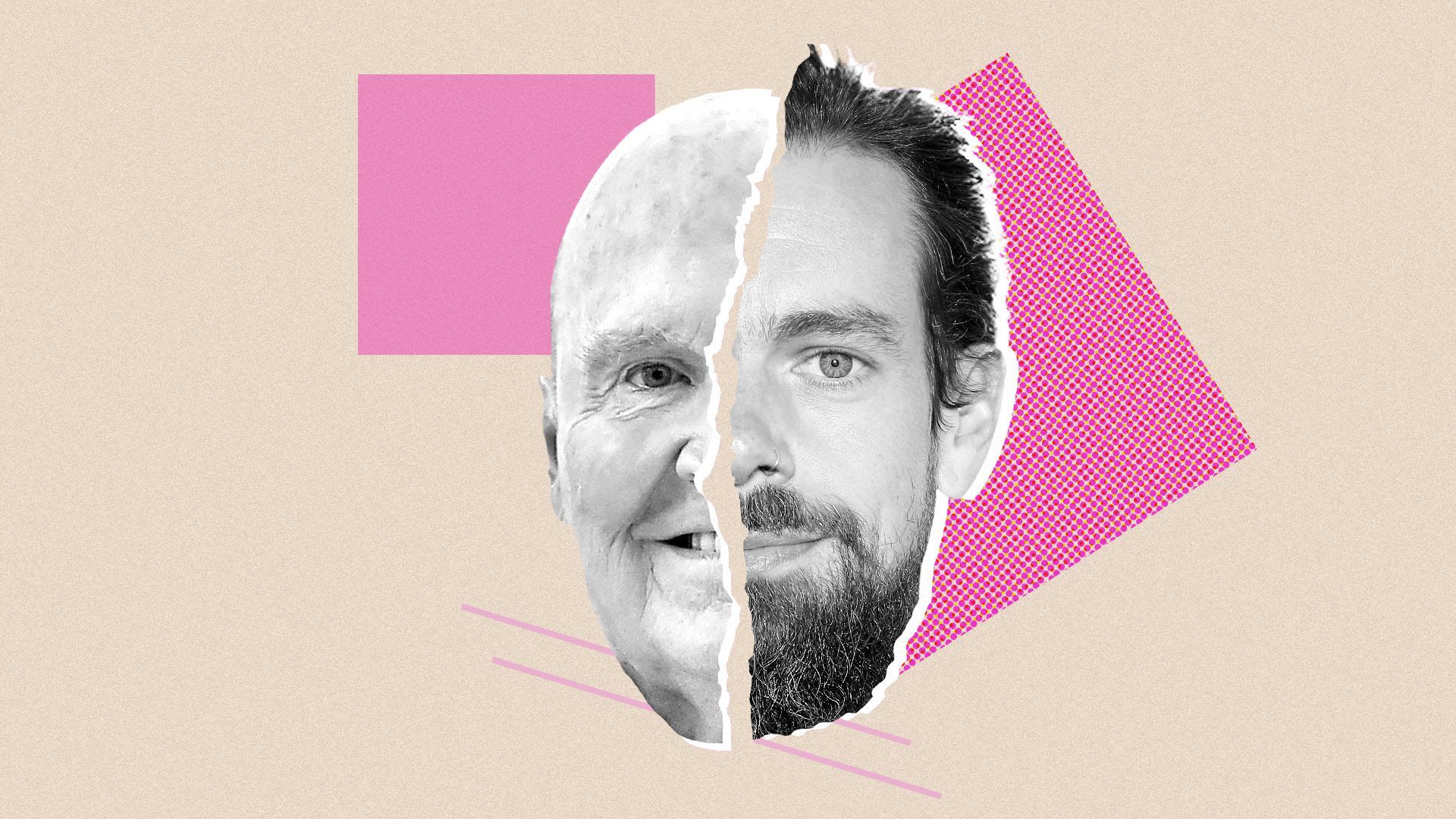 Twitter founder Jack Dorsey is, in some strange way, the modern-day version of Jack Welch.
The big picture: Dorsey, the embattled yet sensitive founder and CEO of Twitter and Square, has almost nothing in common with Welch, the corporation man who led General Electric as it became the largest company in America. Yet Dorsey exemplifies today's West Coast leaders just as Welch helped to define the celebrity CEO of the 1980s and '90s.
Welch obsessively managed GE's quarterly earnings and achieved much of his success through financial engineering, creating billions of dollars of profit from the GE Capital subsidiary that almost blew up the entire company during the financial crisis.
That kind of thing is very unfashionable these days, but Dorsey is learning that you're only really safe in your job so long as the share price keeps rising.
No one is agitating for Dorsey's ouster at Square, whose share chart has been gratifyingly up-and-to-the-right. Twitter, by contrast, is still well below the $45 per share at which it started trading after its IPO in 2013.
The bottom line: Activist hedge fund Elliott Associates wants Dorsey out as CEO of Twitter. And as Kara Swisher put it in her NYT column, "a good heart is the one thing that won't help at all."
Go deeper