The world's next rich country goes to the polls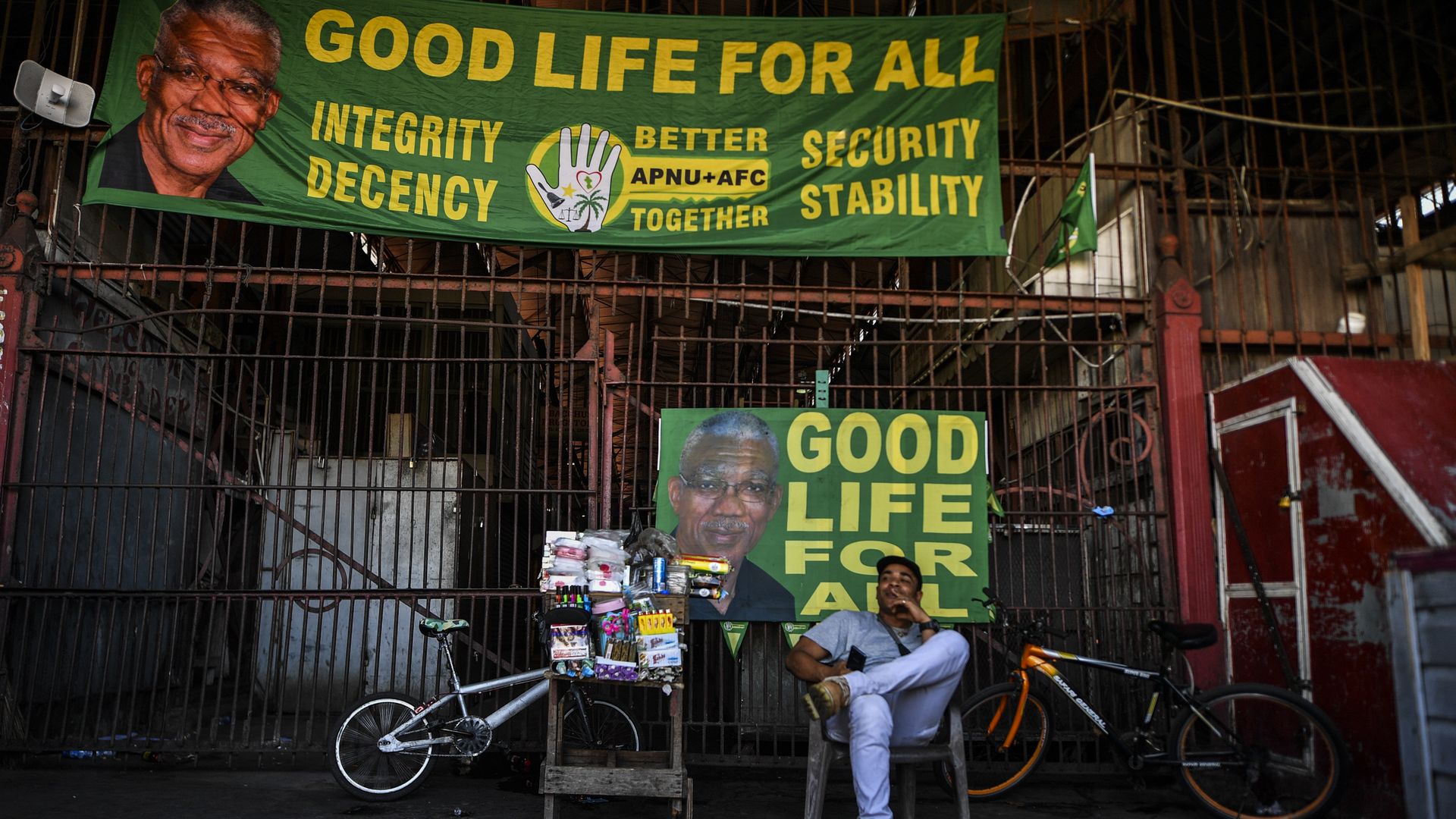 Guyana goes to the polls today a relatively poor nation, but the winner of the election could soon be leading a very rich one.
Why it matters: A massive oil find has led the IMF to project the economy will grow a whopping 85% in 2020. Zoom out further, and estimates get truly stratospheric for the South American country of 780,000.
State of play, from the Economist:
"[Guyana] has the world's third-highest suicide rate and the highest rate of maternal mortality in South America."
"One reason is that it loses talent, including doctors and nurses. ... At least four-fifths of its university graduates leave the country."
"Most of the population, including that of Georgetown, the capital, is on the low-lying coast that is vulnerable to flooding. Two-fifths live on less than $5.50 a day."
The question is whether newfound oil wealth will make life significantly better.
"This could 'change us once and for all into a Singapore kind of country,' says the finance minister, Winston Jordan. Whichever party takes charge of the bounty could govern for decades. Mr Jordan calls the vote 'the mother of all elections.'"
But, but, but: "Almost every Guyanese seems to be aware that, like a downpour on parched ground, a torrent of oil money could bring destruction rather than relief."
Go deeper