Former Baltimore Mayor Catherine Pugh sentenced to 3 years in prison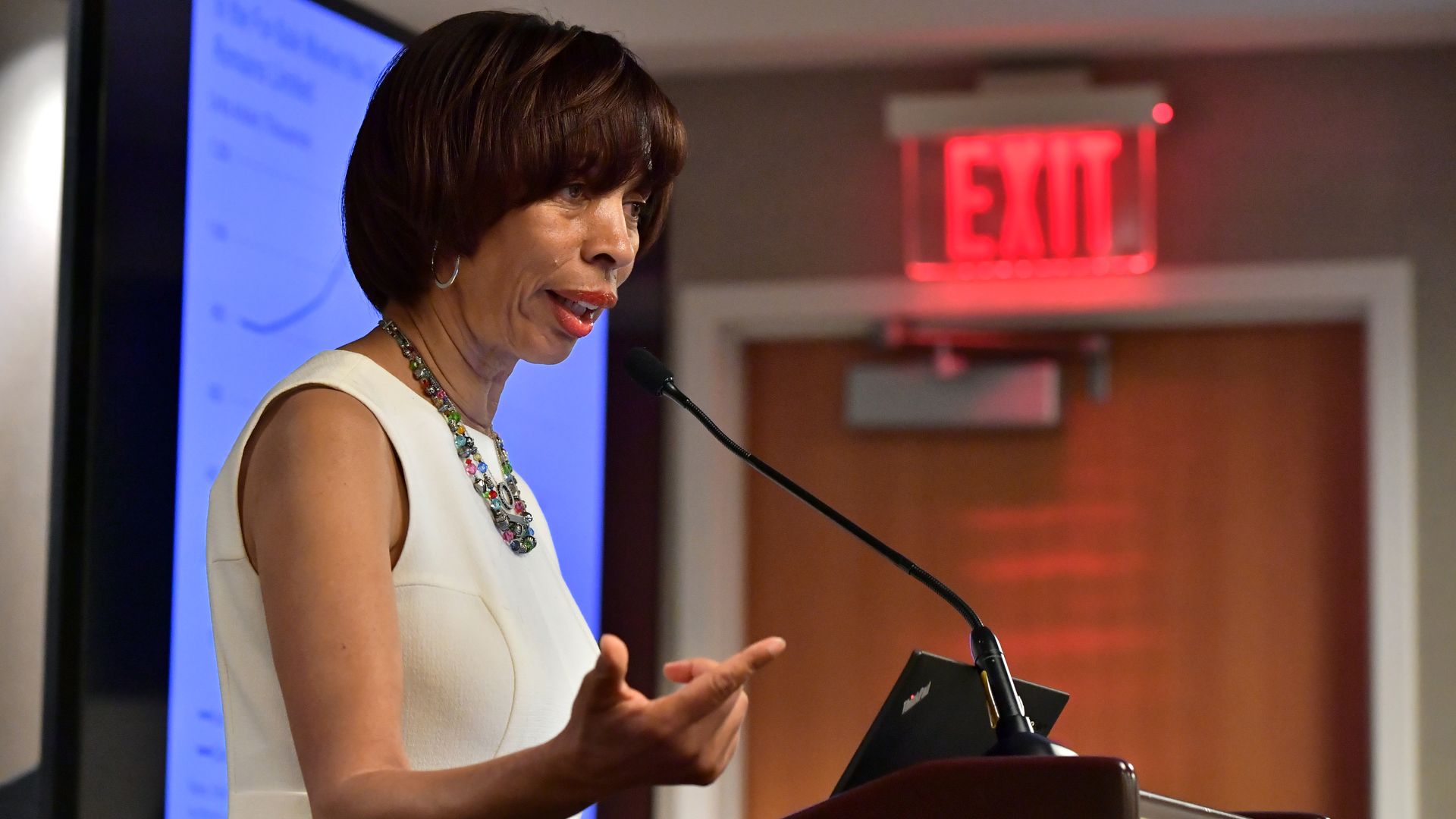 Former Baltimore Mayor Catherine Pugh received a 3-year prison sentence for fraud, tax evasion and conspiracy on Thursday, the Washington Post reports.
The state of play: Pugh, 69, resigned in May 2019 as she faced state and federal investigations in a years-long scheme in which she sold her self-published "Healthy Holly" children's books to nonprofits and foundations to promote her political career and fund her mayoral campaign. She apologized in a video submitted on Wednesday to U.S. District Judge Deborah K. Chasanow, per the Baltimore Sun.
Go deeper