What we know: Mississippi braces for intense flooding as Pearl River swells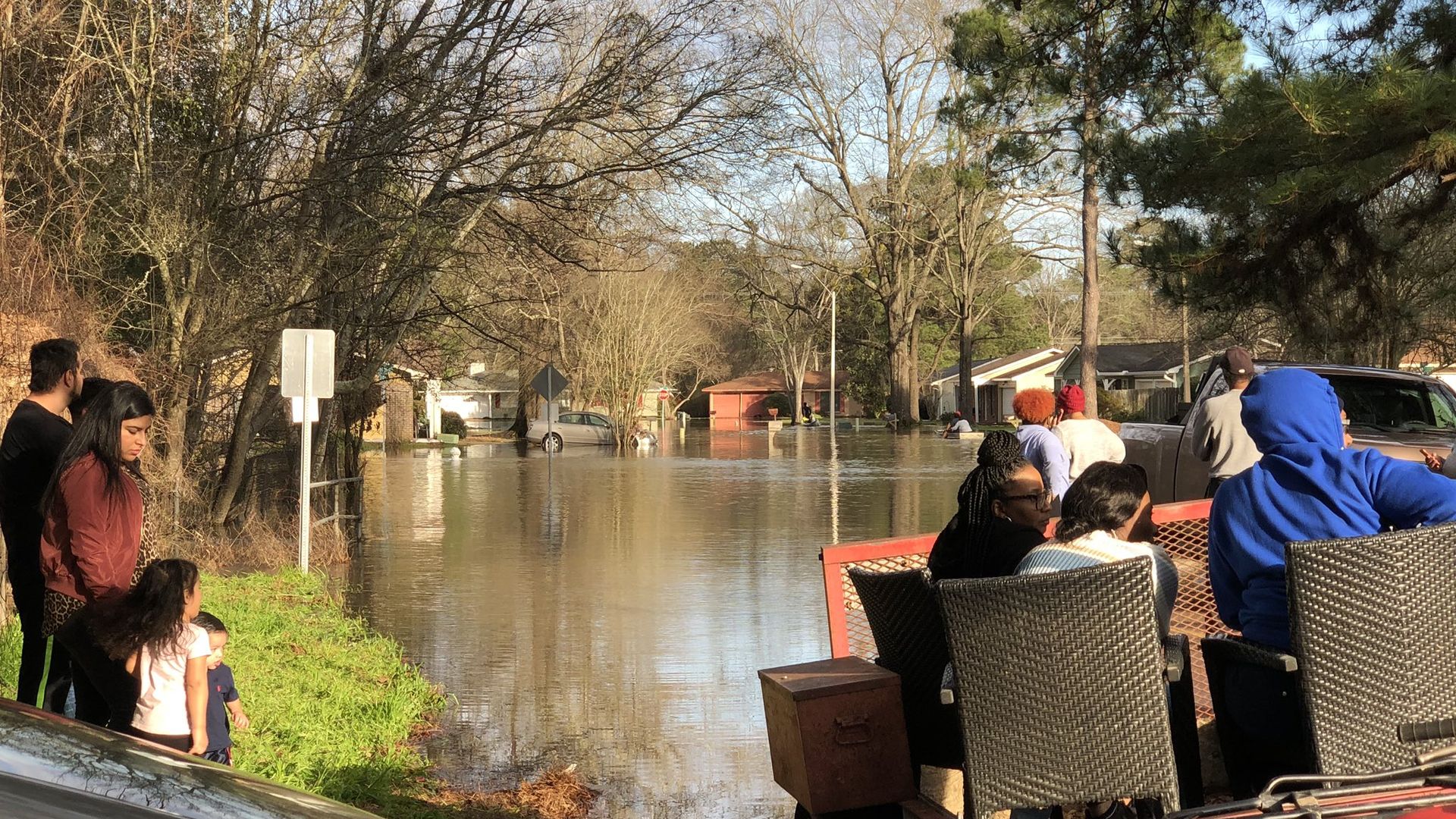 Mississippi Gov. Tate Reeves (R) has declared a state of emergency as authorities brace for "historic" floods, with days of rain expected, as the Pearl River continues to swell in and around the state capital, Jackson.
What's happening: Evacuations have already begun, and the river isn't expected to crest until Monday. Reeves described the situation as precarious. "We expect water to stay in the area for 2-3 days, with rain throughout the week," he tweeted.
Projections indicate Mississippi could experience the "third-worst flood in our state's history," Reeves said in a Twitter post announcing the emergency declaration on Saturday.
Evacuations: The Department of Wildlife and Fisheries went door-to-door to alert 510 people "in an effort to evacuate the areas," MEMA said Sunday.
The Office of Homeland Security assisted in four evacuations in two counties, it added.
The impact: Four injuries have already been reported and 18 counties had submitted damage reports to the Mississippi Emergency Management Agency by Sunday.
Go deeper: Study: Climate change effects apparent in daily global weather data
Editor's note: This story will be updated as it develops.
Go deeper