Americans don't trust Saudi Arabia's crown prince: poll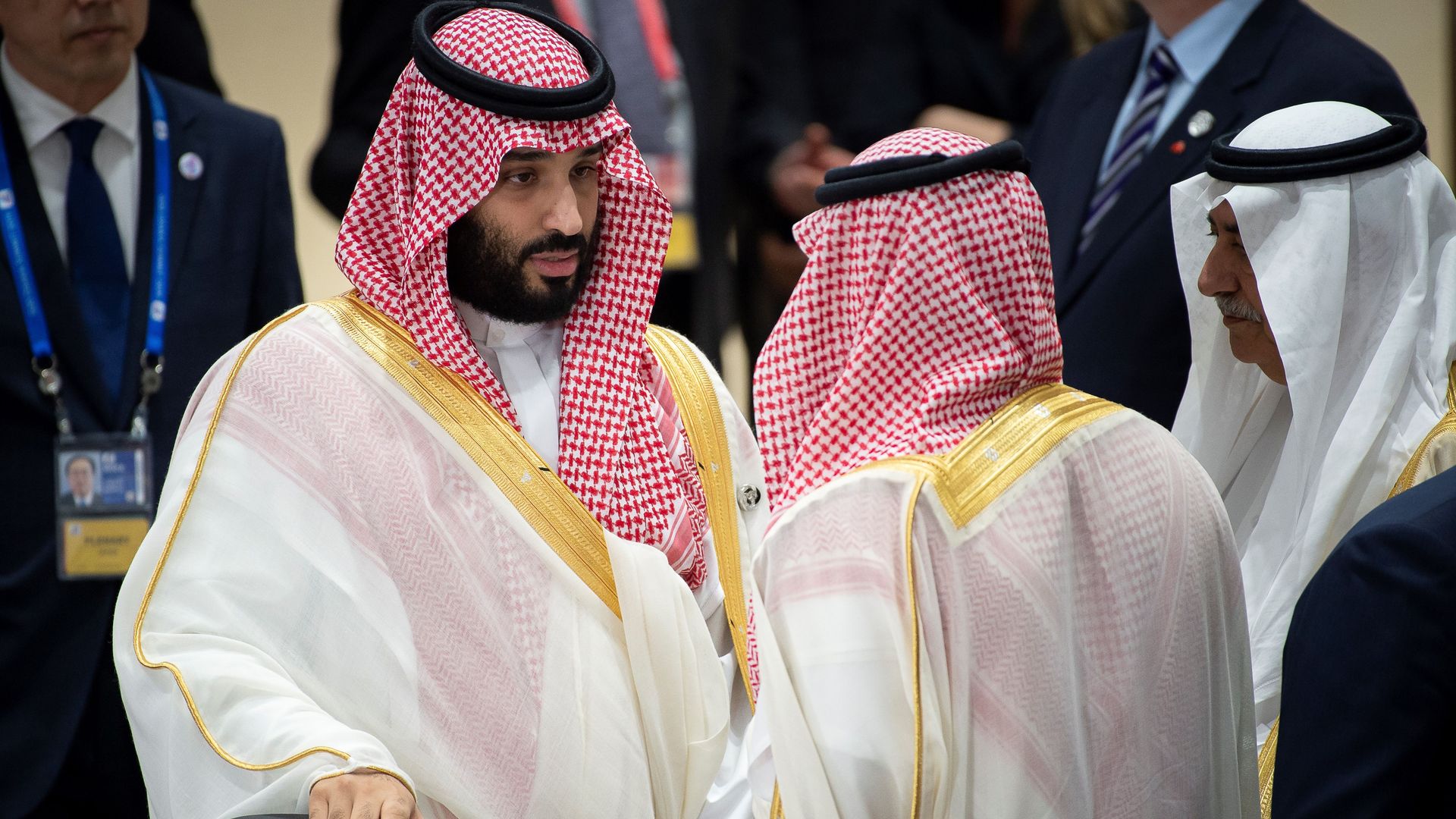 Just 20% of Americans have confidence in Saudi Crown Prince Mohammed bin Salman to "do the right thing regarding world affairs," per a new Pew survey.
By the numbers: Trust is also low in Israel (6%), Lebanon (23%), Turkey (14%) and Tunisia (18%), though the latter two countries have even less faith in President Trump.
Sunni Muslims in Lebanon are far more likely to trust MBS than Shiites (50% vs. 4%).
MBS' father, King Salman, polled higher in all four of the Middle Eastern countries in 2017 but didn't break 33% in any of them.
Worth noting: Hatice Cengiz, the fiance of murdered journalist Jamal Khashoggi, will attend the State of the Union tomorrow night as a guest of Rep. Gerry Connolly (D-Va.).
Go deeper