Macy's to close 125 stores and cut 2,000 corporate jobs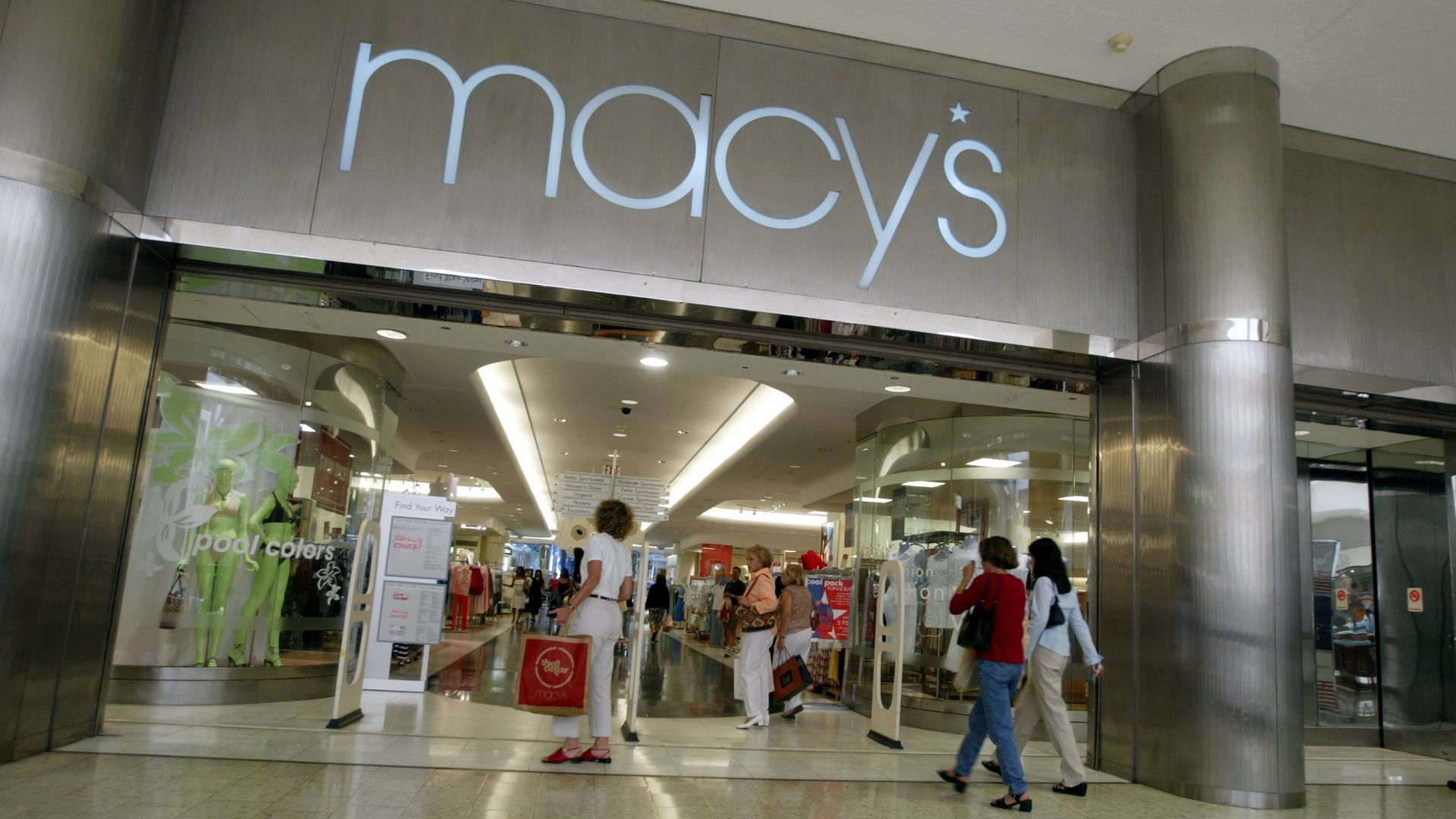 Macy's will close 125 department stores, one-fifth of the retailer's overall footprint, and ax about 2,000 corporate jobs over the next three years, the Wall Street Journal reports.
Why it matters: Department stores such as Macy's have struggled to keep up with e-commerce giants like Amazon, especially over the recent holiday season. Macy's and other department stores are still recovering from rocky end-of-year sales.
Details: The thousands of job cuts include 10% of corporate and support staff with several offices shuttering. About 400 Macy's storefronts will remain.
Its dual headquarters in Cincinnati will close and transfer all HQ roles to New York.
Macy's will continue to run the 40 Bloomingdale's stores it has and about 170 of its Bluemercury beauty chain locations.
What's next: With the closures, Macy's told WSJ it expects to save $1.5 billion annually by the end of 2022, with $600 million in savings for the current fiscal year.
Go deeper: The year of the mall makeover
Go deeper