Trump camp weaponizes Iowa caucus chaos against Democrats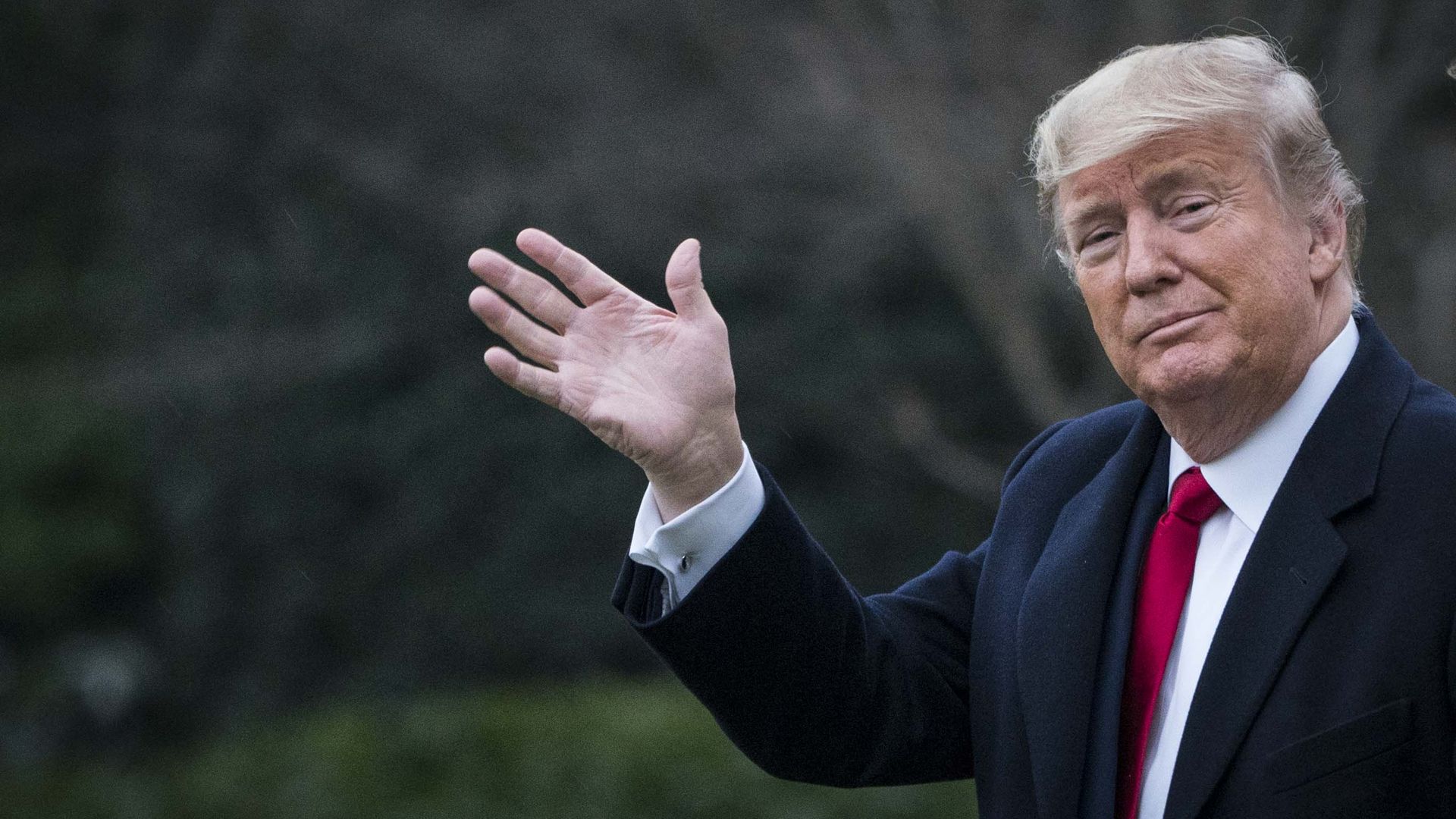 The Trump camp seized on Democrats' caucus meltdown in Iowa, using the lack of results and tech-driven chaos to sow uncertainty about the process in its aftermath.
Why it matters: The right is weaponizing the mess in an attempt to fire up its base and highlight Democrats' organizational failure, seizing on the botched caucus to argue that the left's top candidates can't be trusted to enact their promised sweeping structural reforms.
Trump campaign manager Brad Parscale issued a statement, saying, "Democrats are stewing in a caucus mess of their own creation with the sloppiest train wreck in history."
"It would be natural for people to doubt the fairness of the process. And these are the people who want to run our entire health care system?" he added.
Trump himself jumped into the fray on Tuesday morning, mocking the lack of caucus results in a series of tweets:
"The Democrat Caucus is an unmitigated disaster. Nothing works, just like they ran the Country. Remember the 5 Billion Dollar Obamacare Website, that should have cost 2% of that. The only person that can claim a very big victory in Iowa last night is 'Trump.'"
"It is not the fault of Iowa, it is the Do Nothing Democrats fault. As long as I am President, Iowa will stay where it is. Important tradition!"
"When will the Democrats start blaming RUSSIA, RUSSIA, RUSSIA, instead of their own incompetence for the voting disaster that just happened in the Great State of Iowa?"
The big picture: The Trump camp also wasted no time in highlighting the results of the Republican caucuses — in which the president was expected to cruise to a massive victory — as he pulled in 97% of the vote.
Go deeper:
Go deeper